Moving & Storage
Let these pros do your heavy lifting for you.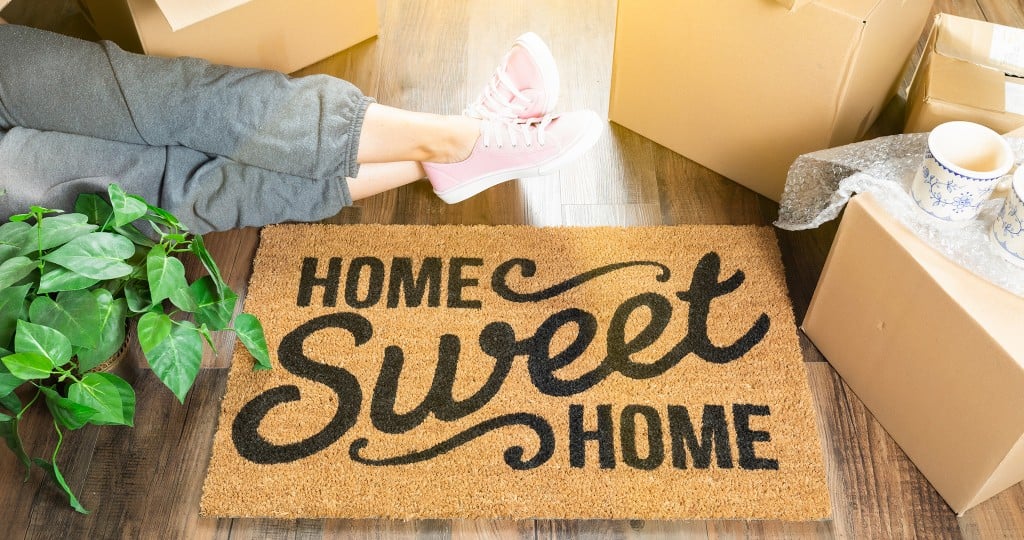 This article is part of the 2019 Hawaii Home + Remodeling Resource Guide, an organized and vetted directory of professionals, services and shops in the building and home improvement industry.
Moving and storage are necessities when planning a new home or renovation. Who will do the heavy lifting to bring what you'd like into your new home, and where will you store your belongings while renovating? You may need to consider storage options even after you move – most people in Hawaii don't have the basement or attic space Mainland homeowners do, and securing additional storage is sometimes a necessity, even for those not planning to build or renovate. Let these pros guide the way to all your moving and storage needs.
---
2 Guys & A Truck LLC
Honolulu, Oahu
542-3766
oahujunkremoval.com
All-American Moving Inc.
91-110 Hanua St., Unit 205
Kapolei, Oahu
955-6683
Aloha Isle Moving
1811 Leleiona St.
Lihue, Kauai
808-245-1985
alohaislemoving.com
Coleman Hawaii Movers
69 Railroad Ave., Ste. B12
Hilo, Big Island
808-670-1644
______________
91-120 Hanua St.
Kapolei, Oahu
808-670-1644
colemanhawaii.com
Crown Relocations
600 Kahelu Ave.
Mililani, Oahu
1-800-227-6953
crownrelo.com
Emergency Moves
Honolulu, Oahu
227-9340
emergencymoves.com
Extra Space Storage
16 locations statewide
633 Ahua St.
Honolulu, Oahu
855-481-2699
extraspace.com
Hawaii Modular Space
73-4092 Hulikoa Dr.
Kailua-Kona, Big Island
808-327-3064
______________
121 W. Ahuliu Wy.
Wailuku, Maui
808-357-1347
______________
91-282 Kalaeloa Blvd.
Kapolei, Oahu
682-5559
hawaiimodular.com
Hawaii Moving Services
Honolulu, Oahu
949-6683
hawaiimovingservices.com
Hawaii Self Storage
2909 Waialae Ave.
Honolulu, Oahu
206-7252
______________
808 Ahua St.
Honolulu, Oahu
379-3565
______________
98-138 Hila Pl.
Pearl City, Oahu
379-3577
______________
233 Akamainui St.
Mililani, Oahu
465-3040
______________
488 Kamokila Blvd.
Kapolei, Oahu
465-3037
______________
2009 Lauwiliwili St.
Kapolei, Oahu
465-3038
hawaiiselfstorage.com
Honolulu Movers Co.
1888 Kalakaua Ave., #C312
Honolulu, Oahu
206-9817
honolulumovers.company
Island Movers Inc.
172 Alamaha St.
Kahului, Maui
808-871-7755
______________
Honolulu, Oahu
832-4000
islandmovers.com
Kailua Mini Storage
150 Hamakua Dr.
Kailua, Oahu
261-1137
kailuastorage.net
Kihei Maui Self Storage
115 Lipoa St.
Kihei, Maui
808-891-8400
centralmauiselfstorage.com
Kona Trans Moving & Storage
74-5039A Queen Kaahumanu Hwy.
Kailua-Kona, Big Island
808-329-4111
______________
612 Kalanianaole Ave.
Hilo, Big Island
808-935-4981
konatrans.com
M. Dyer & Sons Inc.
98-054 Kuleana Rd.
Pearl City, Oahu
456-4200
mdyerandsons.com
Makai Container & Equipment Solutions
650 Kohou St.
Honolulu, Oahu
781-8300
makaicontainer.com
Matson
1411 Sand Island Pkwy.
Honolulu, Oahu
1-800-462-8766
matson.com
Public Storage
11 locations on Oahu
1067 Kapiolani Blvd.
Honolulu, Oahu
1-800-688-8057
publicstorage.com
RHS Lee Inc.
96-1414 Waihona Pl.
Pearl City, Oahu
455-9026
rhslee.com
Royal Hawaiian Movers
16-195 Wiliama St.
Keaau, Big Island
808-217-9915
______________
73-5677 Lawehana St., Ste. 7
Kailua-Kona, Big Island
808-201-6855
______________
400 Hana Hwy., Ste. D
Kahului, Maui
808-419-3840
______________
3017 Ualena St.
Honolulu, Oahu
427-2695
______________
1675 Haleukana St.
Lihue, Kauai
808-212-9435
royalhawaiianmovers.com
ShipToHawaii LLC
869 N. Nimitz Hwy.
Honolulu, Oahu
866-226-6454
shiptohawaii.com
StorQuest Self Storage
16-180 Mikahala Pl.
Keaau, Hawaii
888-608-8184
______________
850 Kawaiahao St., 4th Flr.
Honolulu, Oahu
866-681-9220
______________
750 Umi St.
Honolulu, Oahu
866-486-4708
______________
94-299 Farrington Hwy.
Waipahu, Oahu
888-494-8692
storquest.com
Wailuku Maui Self Storage
1704 Wili Pa Lp.
Wailuku, Maui
808-442-7400
centralmauiselfstorage.com
WestPac International Inc.
1220 Mikole St.
Honolulu, Oahu
845-9711
westpacinternational.com
Windward Moving & Storage
1066 Mikole St.
Honolulu, Oahu
845-6100
windwardmoving.com
World Wide Movers & Storage Inc.
91-313 Kauhi St.
Kapolei, Oahu
682-3722
worldwidemoversinc.com
You Move Me
821 Cedar St., Unit B
Honolulu, Oahu
379-3850
youmoveme.com