New Year, New Storage Solutions
Create organization in the kitchen and bathroom.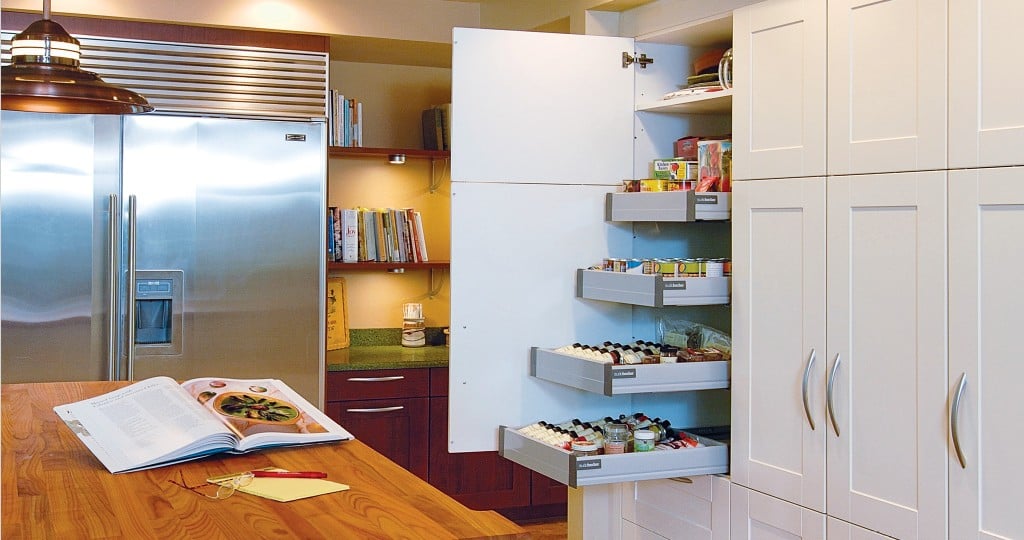 Happy New Year! After surviving the holidays, I've had to add a few new items to my to-do list. Besides finishing the mini-remodel of our house, I have the dreadful task of putting away the holiday decorations, finding homes for all my new kitchen toys and stuffing gifts in any open spaces possible and hoping I remember where I put them.
I've learned that having the right storage and organization skills are key to a clean, clutter-free, stress-free environment. But where do you start? Adding storage to your kitchen or bath may sound easy, but space planning can be tricky, especially if you are keeping the same footprint of the space and not doing a complete remodel. Luckily, there are great options for incorporating storage into an existing layout and an incredible abundance of accessories and cabinet and drawer storage options for remodels.
For existing kitchens or baths, consider adding drawer inserts for cutlery, dividers for cookie sheets and bakeware, cabinet door shelving for cleaning supplies, cabinet dividers for pots and pans and cubbies and shelves for your everyday glassware and dishware (if you don't mind having them exposed). Cabinet accessories come in all price ranges. I've used clear, acrylic in-cabinet accessories for my bath to organize the drawers and tall cabinets and it works out perfectly.
While planning our new cabinets for the kitchen, I was able to create big, deep drawers for our pots and pans, rollout drawers for my base cabinets to house a heavy mixer and cast iron Dutch oven (which makes it a lot easier to get out of the cabinet), designated spice drawers right next to the range, inexpensive cutlery dividers for our cooking utensils (still trying to keep that drawer organized) and a tall pantry with roll outs so that I don't need to reach so far back for my snacks. My favorite cabinet storage, which doesn't sound like a big deal, is my pullout trash bin. The fact that I don't need to look at my trash every day, while it blends with the rest of my kitchen cabinets, is everything.
The hard part is getting started. But with so many options available today, there's something for everyone to keep your new year clean and organized. Need ideas? View the many kitchen and bath projects on the NKBA Aloha Chapter website, nkbaaloha.org, and find an NKBA professional near you.
Aloha,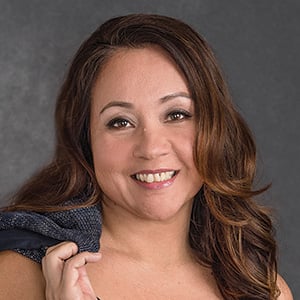 Cris Johnson
President, NKBA Aloha Chapter