Perks to Living in this Beach Town
Find beautiful beaches, charming businesses and welcoming communities in the neighborhoods of Kailua.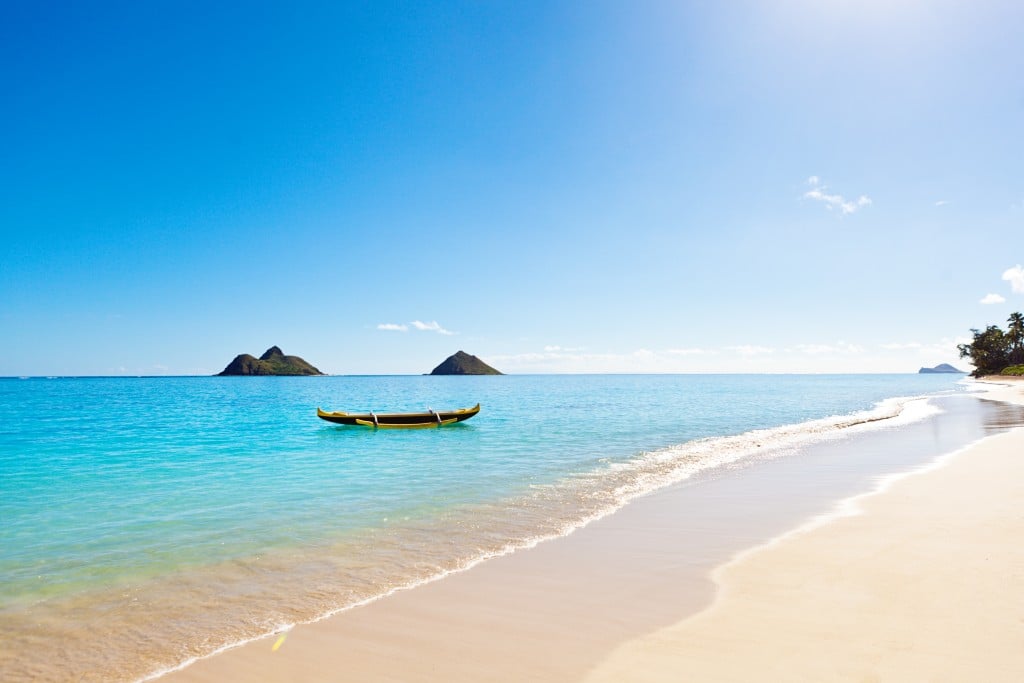 Agents at List Sotheby's International Realty use two words to describe Kailua: beach town.
"Kailua is a location with some of the most beautiful beaches in the world," says Heather Selvitelle, a multi-award-winning agent at List Sotheby's International Realty. "There's this feeling of being in a small beach community, but with growing opportunities. It feels like a family community."
With more than 30 years of real estate experience, List Sotheby's International Realty agent Hai Cha Lambert says Kailua beaches are an undeniable draw for prospective residents and notes that Kailua Beach was named the best in the U.S. by Dr. Beach in 2019. The white sand beach stretches 2.5 miles and the beloved Lanikai Beach attracts visitors from all over the world. Both beaches are known for their crystal-clear waters.
Along with its spectacular sandy shores, Kailua has excellent hiking trails, including the one to Maunawili Falls and the popular Lanikai Pillbox Trail, making the town ideal for those with active lifestyles. (Maunawili Falls is currently closed but will reopen in the summer of 2023.)
According to Selvitelle, Kailua stretches from the Aikahi neighborhood near the Kaneohe Marine Corps base to the outskirts of Waimanalo. It comprises several neighborhoods, including Lanikai, Enchanted Lake, Coconut Grove, Kalama, Kalaheo Hillside and Maunawili. With access to unique hiking trails, beaches and stores, each little neighborhood is filled with its own personality and charm. And each offers different things for different buyers. Lambert explains Enchanted Lake often attracts families looking to buy their first homes, while Lanikai offers oceanfront luxury homes.
Despite a lack of new home construction, prospective buyers will still see a range of architectural styles across Kailua. "These resale single-family homes can vary from original 1920s homes and newer homes built in the 2000s, to old, remodeled homes that are Hawaiiana [style] or modern luxury," Selvitelle says.
Lambert encourages her clients to also consider Kailua's condos. A popular option is Bluestone Townhomes in Lanikai, across from the Mid-Pacific Country Club. These homes offer views of the Koolau Mountains in one direction and the Mokulua Islands in another, and they're close to Lanikai Beach and the Lanikai Pillbox Trail. In addition to Bluestone Townhomes, Ka Malanai Condominiums in the heart of Kailua makes for a great option for small families, Lambert says. Conveniently located across the street from Kailua District Park and in walking distance to Target, these condos are a perfect place to raise keiki.
Regardless of the neighborhood, all homes in the Kailua area are convenient starting points for exploring other parts of the island. Downtown Honolulu and the Daniel K. Inouye Airport are just a 30-minute drive away.
For those who would rather bike, the central part of Kailua is just a short ride away from most homes. From locally owned boutiques and mom-and-pop diners to renowned eateries, there are many colorful businesses to explore: restaurants like Goen, by James Beard-awarded chef Roy Yamaguchi; Island Snow, former President Barack Obama's favorite shave ice spot; and places like Baci Bistro, Maui Brewing Company and Easy Que. Meanwhile, local boutiques like Mahina, SoHa and Coco's Trading Post are perfect for finding the latest island fashions.
For more practical grocery shopping, Kailua is home to popular stores like Foodland, Kalapawai Market, Whole Foods and Target. For those looking for fresh locally grown produce, the town also offers a weekly farmers market with live music and food stands.
Kailua is a unique Oahu neighborhood that has something for everyone. "Being a homeowner in Kailua is a special experience," Selvitelle says.
To learn more about homes in Kailua, visit the List Sotheby's International Realty website for a list of real estate agents and properties.
Heather Selvitelle, Realtor®, VP, MRP, HI License RB-22771, (808) 282-1764, hselvitelle@listsir.com. Visit her profile here.
Hai Cha Lambert, Realtor®, VP, CRS, HI License RB-13951, (808) 286-6622, hlambert@listsir.com. Visit her profile here.