Pest Control
Enlist the help of a pro to keep unwanted bugs out of your space.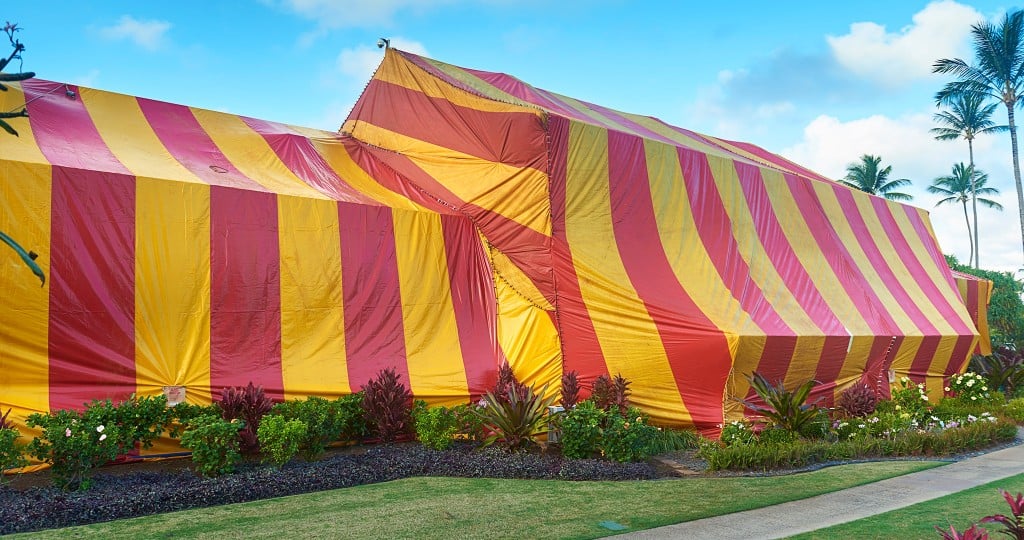 This article is part of the 2019 Hawaii Home + Remodeling Resource Guide, an organized and vetted directory of professionals, services and shops in the building and home improvement industry.

Pest treatment and extermination isn't something anyone likes to think about — no one wants to imagine cane spiders and B-52 roaches crawling around. But if pest control isn't something that's taken into consideration, there's a good chance these creepy crawlers will make house in your home. Take an active approach to stop the problem before it gets a chance to start; enlist the help of a pro to keep unwanted bugs far away from your space.
---
Pest Control
Accu-Pest & Termite Control Services LLC
1797 Wili Pa Lp., Ste. 3
Wailuku, Maui
808-244-3929
accupestmaui.com
Able Pest Management LLC
935 Dillingham Blvd., Ste. 22
Honolulu, Oahu
953-2253
ablepesthawaii.com
Able Termite & Pest Control Inc.
1871 S. King St., #2
Honolulu, Oahu
836-9707
pestcontrolcompanyhonolulu.com
Akamai Pest Solutions
5 statewide locations
akamaipestsolutions.com
Aloha Pest Solutions Inc.
Kona, Big Island
808-964-3100
______________
60 Wakea Ave., #110
Kahului, Maui
808-877-3100
______________
3920 Milikeleka Pl., Bay #2
Lihue, Kauai
808-245-3100
servicewithaloha.com
Aloha Termite & Pest Control
217 S. Kamehameha Hwy.
Wahiawa, Oahu
622-2268
alohatermite.com
Big Island Pest Control Inc.
Kailua-Kona, Big Island
808-329-4518
bigislandpestcontrol.blogspot.com
Bowman Termite & Pest Management LLC
253 Waiehu Beach Rd.
Wailuku, Maui
808-244-0296
bowmantermite.com
Bug Man Termite &
Pest Control Inc.
296 Alamaha St., Bay E
Kahului, Maui
808-871-1283
bugmanhawaii.com
Burnett's Termite & Pest Control LLC
46-022 Alaloa St., Ste. 210
Kaneohe, Oahu
236-0430
burnettstermiteandpest.com
Chemi-Pure Products Ltd.
1016 Kapahulu Ave., #270
Honolulu, Oahu
847-2048
chemipuretermiteandpest.com
Dick's Fumigation Service Inc.
850 Kolu St., Unit B-4
Wailuku, Maui
808-244-7496
dicksfumigation.com
ECO Smart Pest Control
Kahului, Maui
808-575-9555, 808-873-9555, 808-665-9555
______________
Honolulu, Oahu
523-2929, 263-8282
ecosmartpestcontrol.com
Elite Pest Control LLC
73-4840 Kanalani St., PMB #165
Kailua-Kona, Big Island
808-769-4857
pestcontrolhawaii.com
Environ Control Inc.
94-547 Ukee St., Bay 206
Waipahu, Oahu
808-678-0709
environcontrol.com
Expert Exterminators Inc.
1586 Haleukana St.
Lihue, Kauai
808-241-7378
expertexterminatorskauai.com
Gima Pest Control Inc.
96-1225 Waihona St., Ste. C
Pearl City, Oahu
808-454-0845
Grady Pest Solutions Inc.
5421A Wailaau Rd.
Koloa, Kauai
808-652-1118
gpskauai.com
Hawaii Fumigation & Pest Control
73-5569 Maiau St., #107
Kailua-Kona, Big Island
808-326-7117
hawaiifumigation.com
Hilo Termite & Pest Control Ltd.
28 Pookela St.
Hilo, Big Island
808-935-8301
hilotermiteandpest.com
Hoxie Termite & Pest Control
150 Hamakua Dr., #345
Kailua, Oahu
262-5321
hoxietermite.com
Kamaaina Termite & Pest Control
940B Queen St.
Honolulu, Oahu
591-9997
kamaainatermite.com
Kaulana Pest Control Services Inc.
94-148 Leowaena St., Unit R
Waipahu, Oahu
Downtown: 536-9388
Leeward: 676-1041
Windward: 263-6269
kaulanapestcontrol.com
Kilauea Pest Control
2819 Kahawai St.
Honolulu, Oahu
988-7378
______________
150 Hamakua Dr., #378
Kailua, Oahu
236-2847
kilaueapest.com
Kona Coast Pest Control Inc.
73-5568 Maiau St., Ste. 4
Kailua-Kona, Big Island
808-334-1900
konacoastpestcontrol.com
Mason Termite and Pest Control
73-5577 Kauhola St., Bay 6
Kailua-Kona, Big Island
808-557-3333
masontermiteandpestcontrol.com
Menehune Pest Management
1325 Nuuanu Ave., Ste. 203
Honolulu, Oahu
595-6786
menehunepest.com
Mokihana Pest Control Inc.
1586 Haleukana St.
Lihue, Kauai
808-246-6654
mokihana.com
Mr. T's Pest Control Inc.
4520 Kukui St., #203
Kapaa, Kauai
808-822-2404
mrtspestcontrol.com
Oahu Termite & Pest Control
98-747 Kuahao Pl., #D
Pearl City, Oahu
596-8600
oahutermite.com
Sandwich Isle Pest Solutions
96-1385 Waihona St., Bldg. A
Pearl City, Oahu
456-7716
sandwichisle.com
SMART Pest Prevention
73-4273 Hulikoa Dr., #11
Kailua-Kona, Big Island
808-887-6278
smartpestx.com
State Termite & Pest Control Inc.
99-927 Iwaena St., #101
Aiea, Oahu
486-7378
statetermitehawaii.com
Structural Pest Control Inc.
99-1191 Iwaena St.
Aiea, Oahu
483-4444
structuralpest.com
Terminix
7 statewide locations
1-877-TERMINIX
terminix.com
Termimesh Hawaii Inc.
1406 Colburn St., #201C
Honolulu, Oahu
843-1968
termimeshhawaii.com
Xtermco Inc.
94-435 Akoki St.
Waipahu, Oahu
591-2922
xtermco.com