Plus Interiors Brings Function and Style to Custom Cabinetry and Closets
The local company is committed to helping homeowners find the best cabinetry solutions for their ohana.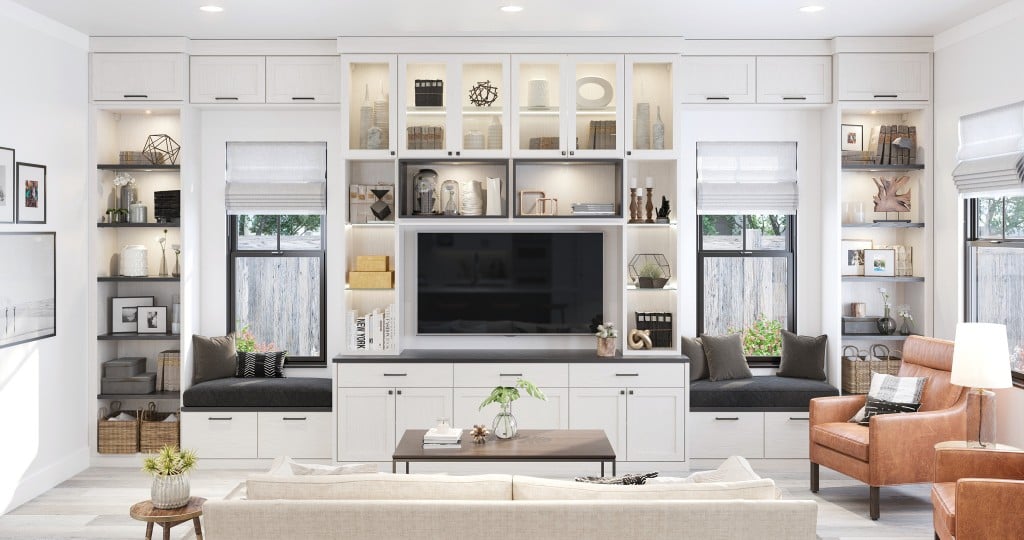 Cabinetry might simply be viewed as a place to hold your glasses and dishes, but as every homeowner knows, kitchen cabinets are about so much more than storage space. Cabinetry is the backbone of a kitchen, setting the foundation and overall look and feel of the heart of the home.
Kent and Lori Untermann understand this concept and are committed to helping homeowners find the best cabinetry solutions for their ohana. The Untermanns began their business venture immediately after graduating from the University of Hawaii, buying and selling picture frames at the swap meet. Eventually, they founded Pictures Plus, and then Plus Interiors.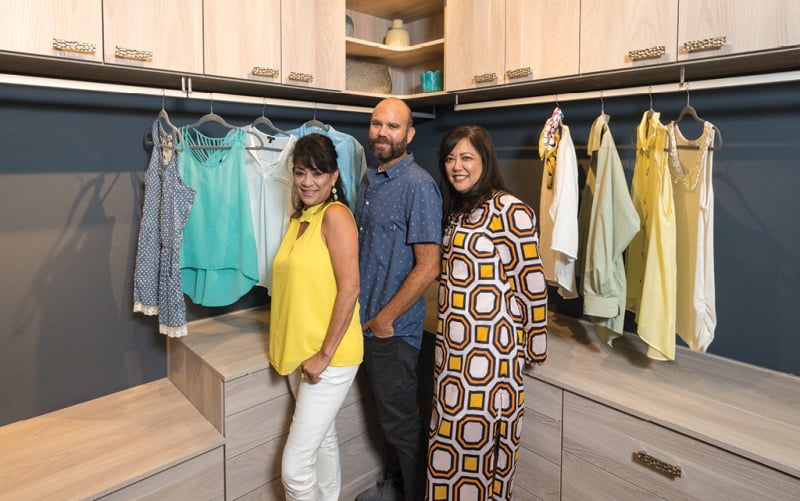 "One of my big inspirations for Plus Interiors is my love of having a great home environment for my family and making that process easier for others by streamlining customizable things for the home for both the homeowner and the contractor," Kent says.
The team at Plus Interiors understands that a well-designed kitchen adds an incredible amount of value to your home — and your life. However, kitchen remodels are complex, with many variables. Fortunately, Plus Interiors provides full-service custom cabinetry, including everything from design and manufacturing to installation and warranty. Its design team at the Kahala showroom is dedicated to enhancing its customers' spaces, providing direct, hands-on support so homeowners end up with a high-quality product that fits their needs. Their simple, six-step process — consult, design, estimate, fabricate, install, enjoy — ensures that every project is completed efficiently, with as few surprises as possible.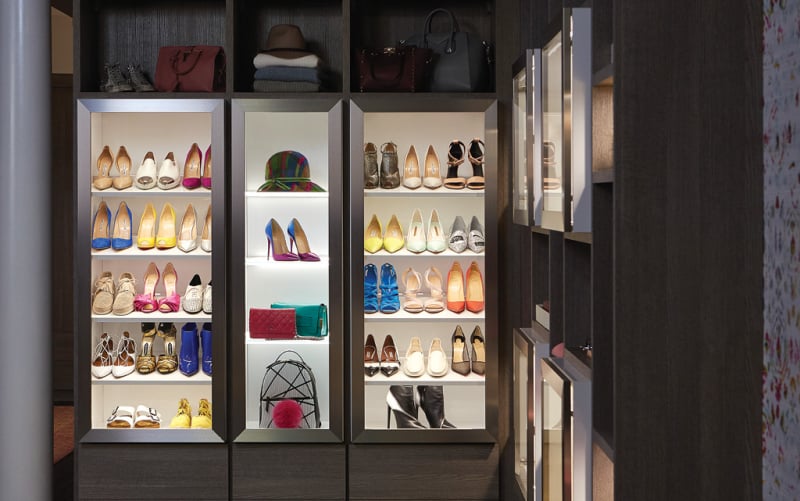 Aside from offering locally manufactured cabinetry with a Hawaii-inspired aesthetic, Plus Interiors has also partnered with Stosa, a leader in Italian cabinetry that has been creating beautiful kitchens for half a century. Designed and produced entirely in Italy, the products are of high quality but very affordable.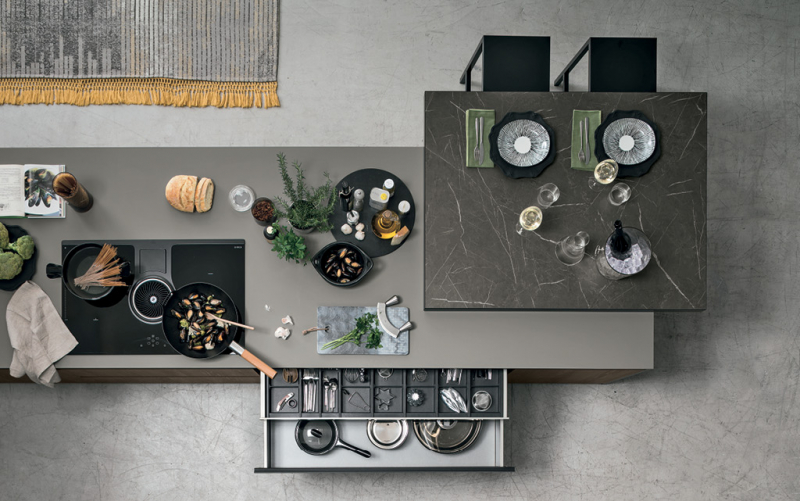 One of Stosa's cabinetry lines provides la cucina che ti offre moltissime possibilita di scelta, or "the kitchen that offers a plethora of choices." These options include a wide range of finishes, doors, customized organizational elements and more. In Plus Interiors' interactive showroom, clients can experience firsthand the various cabinetry styles, finishes and accessories that are available, including everything from European and contemporary designs, to eco-friendly Italian wood-grain finishes.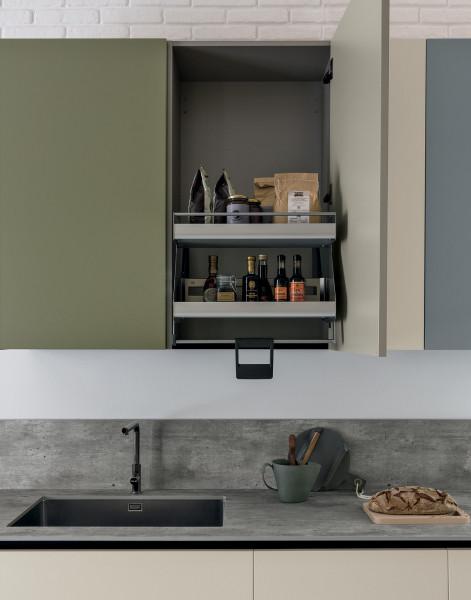 In addition to providing a variety of cabinetry choices, Plus Interiors has also partnered with The Sliding Door Co. and California Closets to offer clients interior glass door solutions, as well as custom storage fixes for better living.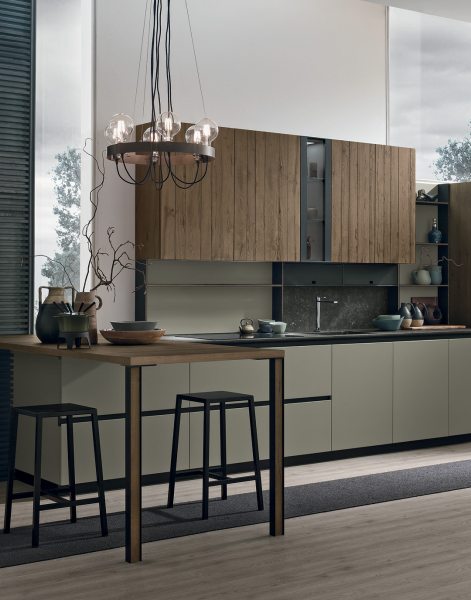 Partnering with multiple industry leaders ensures Plus Interiors' clients have access to the best-in-class material selection, accessories and more. Also, all the design options, from cabinetry to closets, are tailored to each individual's preferences.
As award-winning Plus Interiors moves into its third decade of business in the Islands, it remains committed to producing quality products, creating a company culture that encourages innovation and thoughtful design, and of course, serving its customers.
Plus Interiors
4211 Waialae Ave., Suite 1080
Honolulu, Oahu
599-9157
75-1006 Henry St.
Kailua-Kona, Big Island
808-327-3810