Prepare Your Home for Hurricane Season with Kapili Solar Roofing & Painting
Local roofing specialists offer a full range of services to protect your property during storm season and beyond.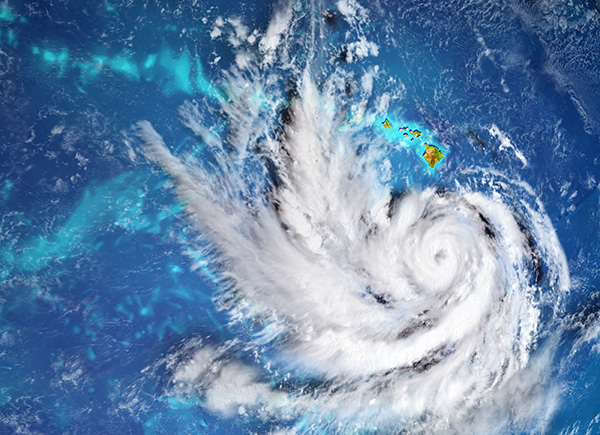 June through November marks hurricane season in the Central Pacific. Hawaii communities know the effects these tropical systems can have, with dangerous winds, heavy rain, huge surf and flash floods potentially causing thousands of dollars in property damage.
Kapili Solar Roofing & Painting is here to assist with your hurricane preparedness plans. The locally owned and operated company provides roofing inspections and comprehensive services to help protect your home investments during hurricane season and beyond.
Learn more about Kapili Solar Roofing & Painting from their insights below. To schedule an appointment, visit kapiliroof.com or call (808) 621-7663.
Why is it important for homeowners to be proactive about hurricane preparedness, especially regarding roofing? The roof is the primary line of defense against strong winds and other debris that can cause significant damage. When roof damage occurs during a storm, usually the best that can be done at that point is to mitigate interior damages. It is always better to be proactive to prevent these damages from occurring. It is essential for homeowners to be proactive about hurricane preparedness by having your roof assessed by a professional, and addressing any areas of concern. Taking these steps towards hurricane preparedness will help ensure that homes remain safe from the unpredictable force of hurricanes while also minimizing expensive repair costs and stress for you and your family in the future!
When a homeowner calls you for a roofing inspection for hurricane season, what kinds of things do you walk through and check for? We perform a full assessment of the roof conditions and provide recommendations and itemized cost estimates for any areas of concern. We provide a photo feed and store these in our records in the event that you ever need them in the future. By taking these precautionary measures before hurricanes arrive, homeowners reduce their risk of costly repairs or replacements caused by storms while ensuring that their homes remain secure enough to withstand these powerful forces of nature.
Aside from roofing inspections, what other services do you offer for customers who are looking to get ready before hurricane season hits full swing? At Kapili, our customers can be as prepared as possible for hurricane season with our comprehensive roofing services. As a full-service roofing company, we provide repair, preventative maintenance and replacements. Through regular maintenance, we can help ensure that all components of the roof are safe and secure. In addition to repairs and maintenance, we also offer complete roof installation services for those looking to begin a new project and fortify their home with best-in-class roofing material. Our team is comprised of experts in roofing and knows how to prepare roofs for harsh weather conditions, so our customers can rest assured knowing their home or business is secure throughout the season.