Preparing for Multigenerational Living
Accommodating aging-in-place and extended family needs in your abode.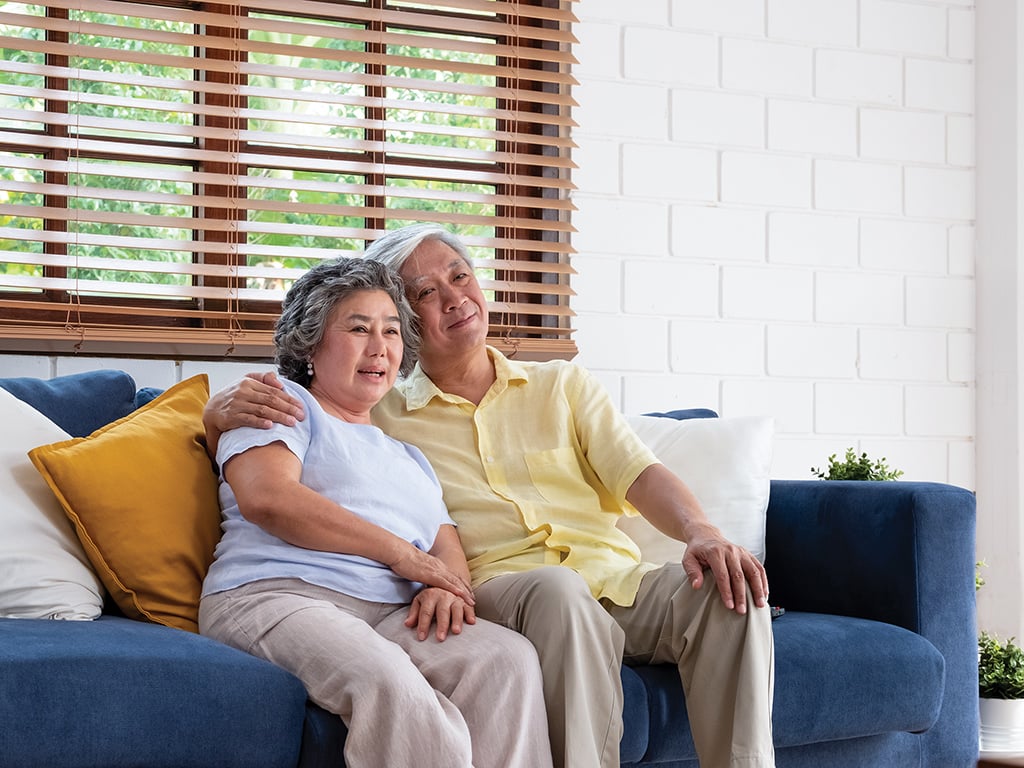 Multigenerational living continues to be a nationwide trend — according to a 2022 Pew Research Center report, the number of multigenerational households in the U.S. quadrupled between 1971 and 2021. And the Aloha State leads the way with the most multigenerational households in the country, unsurprising considering its melting pot of family-oriented cultural traditions and local ohana values.
Building or renovating a residence to house young children, parents, grandparents and other relatives requires thoughtful and collaborative decision-making. With certified aging-in-place specialists on staff, Homeworks Construction offers some ideas for a multigenerational project.
"Multigenerational living is a common request that is woven into remodeling, additions and new builds," says Heather Hickox, Homeworks Construction project coordinator. "It is important to address the top priorities for all family members and that everyone is on the same page. And if everyone is not on the same page, then sometimes the construction specialist can help sort out the pros and cons."
Hickox explains that a multigenerational project typically starts with a member of the Homeworks staff meeting the homeowners at their property. As a design-build firm, Homeworks provides a comprehensive array of services that make planning, logistics and execution easier. From finding an architect and procuring permits and deeds, to selecting finishings and utilities, Hickox says there are lots of benefits to working with a design-build firm on a multigenerational project.
"There are so many variables to sort through in construction, so it is no surprise that it takes organization and time to get it all nailed down," she notes.
Hickox shares the top three needs among Hawaii homeowners planning multigenerational renovations or new builds:
A space for everyone. Hickox says the Homeworks team recently completed a new build with an accessory dwelling unit for a family spanning four generations. Ensuring personal areas, privacy and room for each other's activities was key to the project. "The grandmother had her own separate suite on the first floor that had access to her gardening," says Hickox. "The grandchildren purchased the house from her and were excited to build something special for their young children, their mother and of course grandmother. The mother lives in the ADU."
Accessibility. Adjusting steep driveways, stairs and floor plans to accommodate aging-in-place is a priority for multigenerational projects. "Recently, Homeworks had a house off of St. Louis Heights where the carport was at the bottom of the property," explains Hickox. "A new plan was devised to bring a driveway up the property and have a garage that allows easy access directly into the home. The site work can obviously eat into the budget, but in the long haul it can be a dramatic life-changer for those aging in place."
Functionality and utilities. Hickox notes that many older Island houses have obsolete features like single-wall construction and jalousie windows, along with outdated canec ceilings, pipes, electrical wiring, roofing and insulation that could be hazardous. In a renovation, she says, it's important "that priorities are set for how to improve multigenerational living and comfort."
Laurent Chouari, Homeworks draftsman and certified aging-in-place specialist, says that working with properly trained professionals makes a big difference in ensuring that multigenerational home projects work out well for everyone, now and for years to come.
"Age, genetics or an accident can have any of us needing to use a cane, crutch, walker or wheelchair either temporarily or long term," notes Chouari. The certified aging-in-place training that Homeworks professionals go through, Chouari says, "doesn't just focus on wheelchair requirements, but gives you an understanding of universal design. Facets most never think about are vital for a good flow, for example: steps or curbs, lighting, color, texture and height. This helps one understand how needs and spaces will change with time."