Preparing Your Home for Vacation
A few forward-thinking things to take care of before your getaway.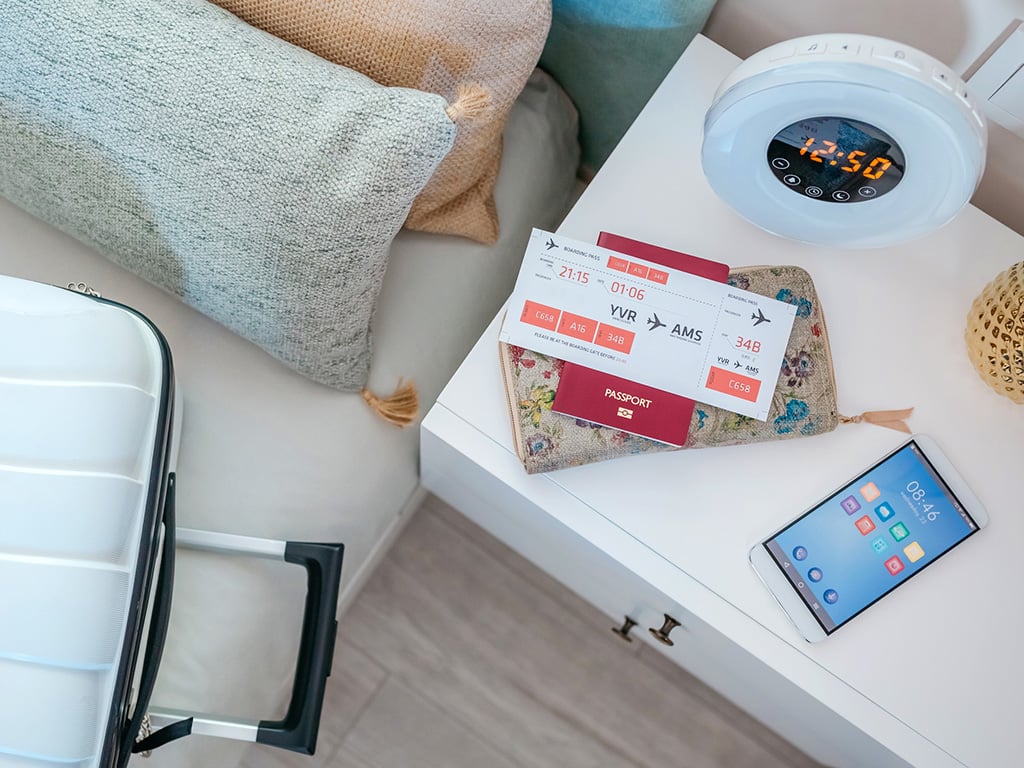 With summer in full swing, many Hawaii residents will be heading out for travel in the coming months. In addition to planning your vacation itinerary, packing list and transportation arrangements, don't forget to set up your home for safety and security while you are away. Whether you'll be out for a weekend or an extended getaway, here are some tips to consider when preparing your home for vacation.
Clean up for a refreshing return
Deep cleaning everything before you leave home isn't always realistic amid the hustle and bustle of arranging travel. Returning home to a tidy place, however, is a major comfort that will allow you to have peace of mind when unpacking and unwinding from jet lag. A quick scouring of your sinks, dusting of your surfaces, organizing of your closet and drawers, and vacuuming of your floors prior to your departure ensures a smoother transition back to normality upon your return. Take care of obvious pre-trip tasks such as clearing out your refrigerator and getting rid of trash, too.
Get a house sitter or keep your home looking occupied
If you plan to be away for more than a few days, arranging for a friend or family member to stay in your home while you are gone can be one of the most important things to do when preparing your home for vacation. Aside from deterring burglars, a house sitter can keep your pets company, your plants watered, and your home maintained. If you can't find a house sitter, plan for mail deliveries to be stopped, have someone park in your driveway every now and then, and set your indoor and outdoor houselights on a timer every evening.
Secure your finances and your abode
Connect with your home security vendor and let them know you'll be out of town. If you don't have a security system already installed, look into an expert local company like Alert Alarm Hawaii. Communicate with your preferred security service about options like mobile monitoring and receiving alerts about suspicious activity while abroad. Leave your emergency contact information — and a basic idea of your itinerary — with a friend, family member or neighbor. And lastly, work closely with your bank and credit card company to check on your financial accounts during the time you are gone.
For more home ideas from our online stories, click here.