Radar: Garden Variety
Everything you need to build a fascinating yard is at Kiso Store in Waipahu.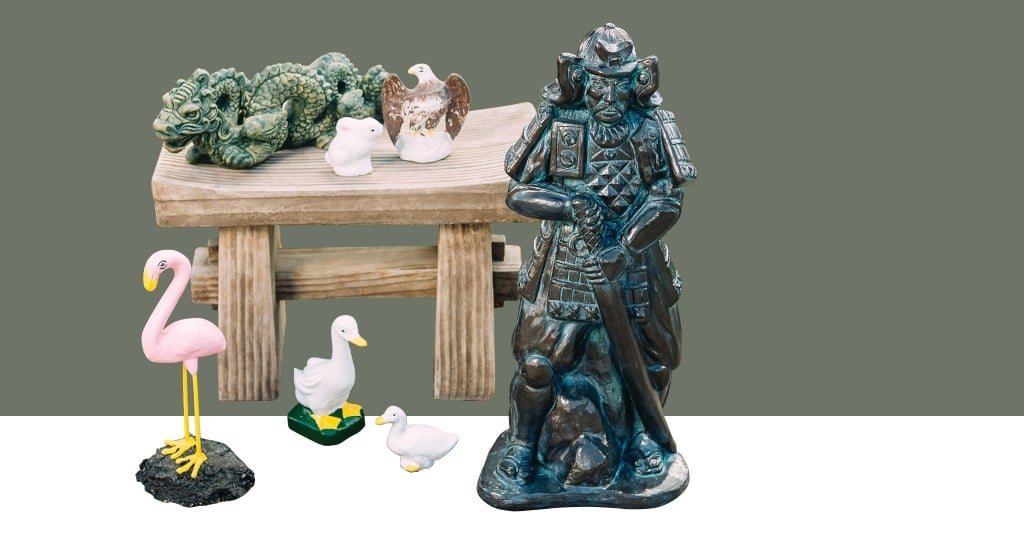 From building your yard to placing the final decorative touches, you'll want to stop by Kiso Store in Waipahu. This locally owned family-run shop has been a veteran supplier of rock, concrete and landscaping materials for more than 70 years. It's a simple setup with friendly workers offering a variety of products. Check out the assortment of plant pots, as well as ornamental critters and statues—some of which are crafted and painted in-house. Here's a glimpse at some of the decorative pieces Kiso Store offers.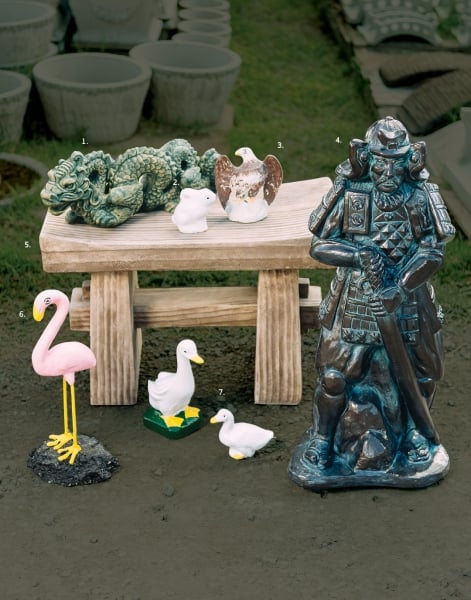 1. Dragon in Green, $68.
2. Bunny, $5.
3. Eagle, $9.
4. Samurai Warrior, $209.
5. Japanese Seat, $279.
6. Small Flamingo, $21.
7. Large Duck, $10; Small Duck, $5.