Radar: There's No Place Like Home
Bring home locally made décor.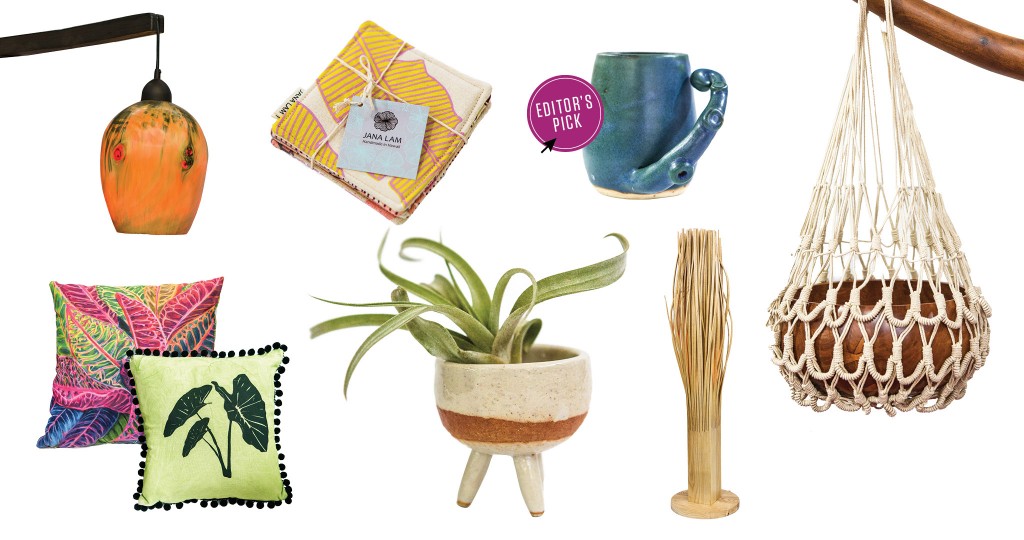 Designers across the Hawaiian Islands create artwork, furnishings and accessories for the home. From dishwasher-safe mugs hand-sculpted and painted on the Big Island to machine-washable pillow covers printed with artwork painted on Kauai, we discovered treasures we'd love to bring into our own homes at the 22nd Annual Made in Hawaii Festival.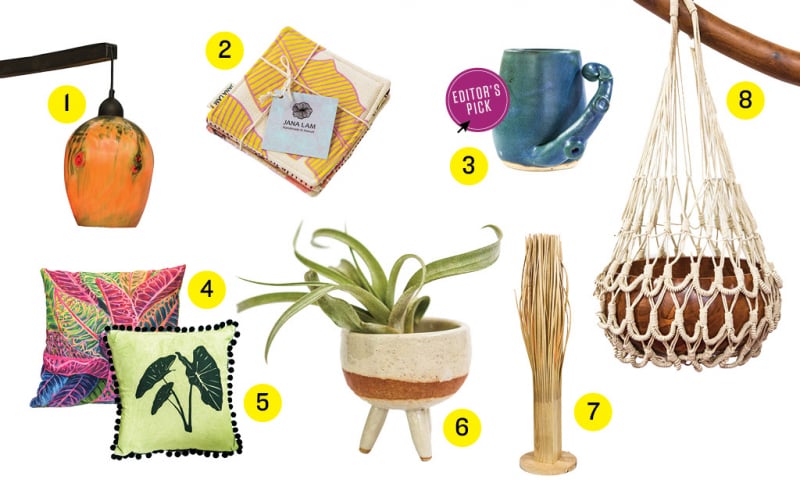 1. Pendant lighting made from Norfolk pine from Kaikulu Originals, inquire for pricing.
2. One-of-a-Kind Assorted Coasters, $30 for set of four, from Jana Lam.
3. Captain's Grog 24-ounce mug, $40, from Dread Pirate Pottery.
4. Kauai Tropical Crotons pillow cover, $79, from Michal Art Studio & Boutique of Hanalei.
5. Island Kalo pillow cover with fringe, $42, from NoHo Designs.
6. Airplant Holder by Suzanne Wang, $35, from Fishcake.
7. Square Base Straw Lamp by Hongtao Zhou, $900, from Fishcake
8. Koko Puupuu carrying net, $350, and Umeke bowl made from lychee wood, $400, from Na Mea Makamae.