Real Homes, Real Savings
Gentry Homes' newest eco-friendly models combine affordability and green living.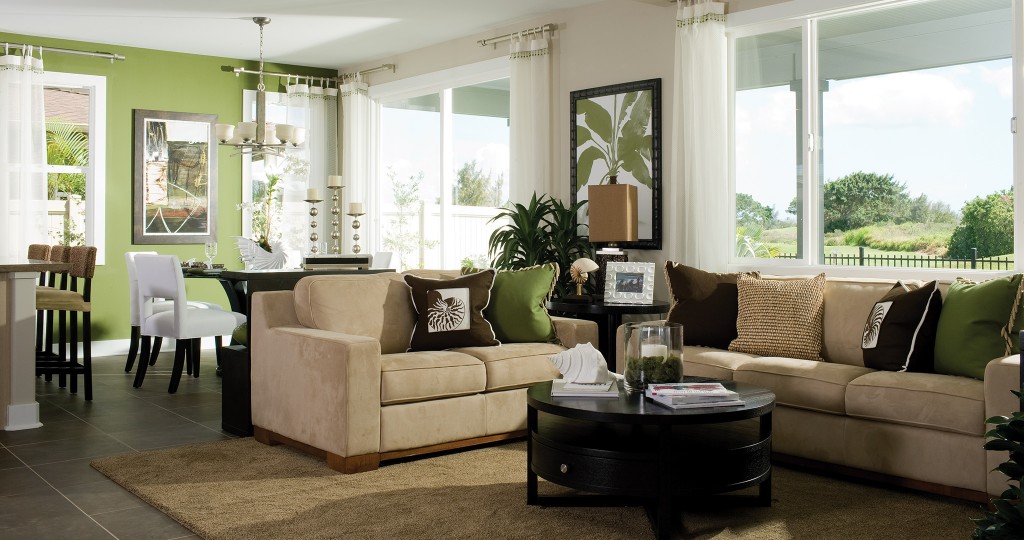 Gentry Homes wants to keep your electric bill from going through the roof. They're building a subdivision in Hawaii that includes photovoltaic panels on the roofs as standard features. "All new models at Haleakea by Gentry will include a one-kilowatt photovoltaic system," says Rick Hobson, vice president of sales and marketing at Gentry Homes.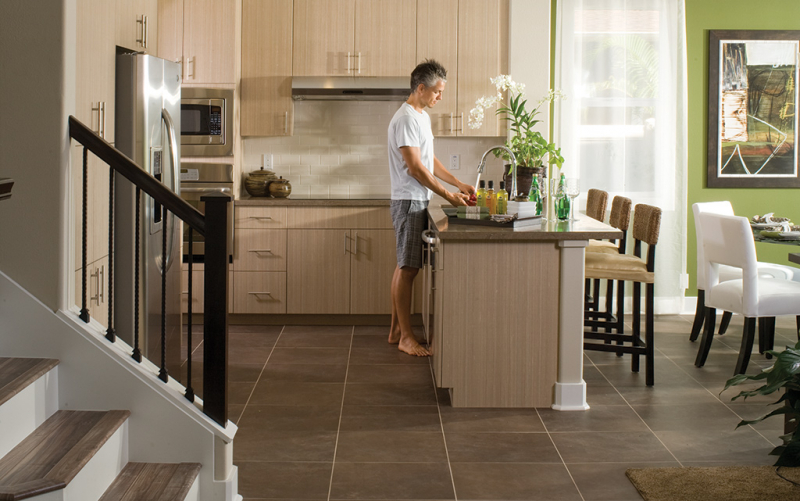 While other production homes, including Gentry's, have previously offered photovoltaic systems as optional upgrades, this is the first time a Hawaii builder is including the eco-friendly system at no additional cost to the buyer. "The original Haleakea was very successful, and our current homeowners love the location and the quality that has been put into their homes," Hobson says. "Gentry continues to raise the bar on energy efficiency and adaptive new home designs, giving our homebuyers more comfort and value than ever before with these new models."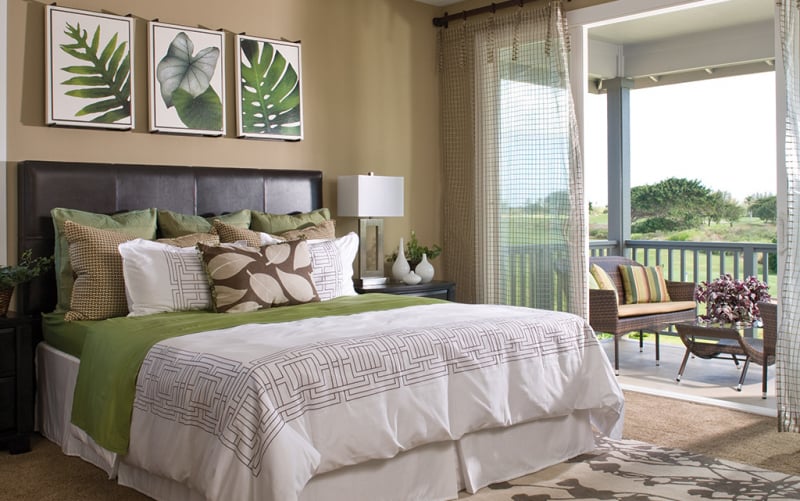 Energy efficiency is not the only perk that Gentry's new-and-improved home designs have to offer. Each floor plan has four bedrooms to make use of every square foot of living space.
Plan A is all about comfort and livability. Its first-floor layout integrates the functional work center of the kitchen seamlessly with the rest of the downstairs living areas. With plenty of counter space and additional pantry storage, the kitchen is paired with a large, open dining area roomy enough for holiday dinners. A full first-floor bedroom offers easy access for in-laws or houseguests. Second-floor features include a deluxe master suite complete with his-and-hers walk-in closets, double sinks and a separate tub and shower, plus two more bedrooms.
Plan B (shown in this story) is designed with families in mind. The B model is a classic dream home with features like a large, walk-in pantry behind the kitchen, extra-large bedrooms, a jack-and-jill bath (two rooms connected by one bath) and a linen closet for more storage. "The Plan B is our biggest home and is designed to accommodate two families, with an additional living space off the downstairs bedroom," says Hobson.
Plan C features the master suite downstairs, allowing greater accessibility for anyone who has trouble climbing stairs. For a growing family, the C model can provide extra privacy, with the remaining three bedrooms on the second floor. Large closets, his-and-her vanities, soaking tubs, pantries and laundry rooms are wish-list items in all the homes. Each model has a "flex space" for a study or other area.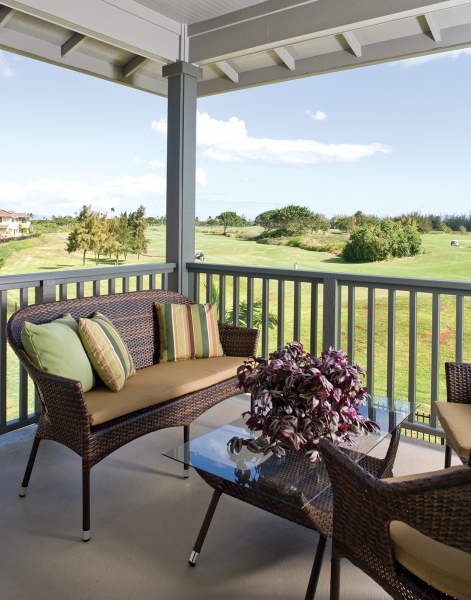 Half of the homes in this Ewa by Gentry neighborhood will front the Hawaii Prince Golf Course, with the remaining lots located on a desirable cul-de-sac. In addition to the photovoltaic system, the eco-friendly homes will also feature Icynene open-cell foam insulation; a Maytag high-efficiency 24.5 SEER-rated air-conditioning system; low-emissivity, dual-pane vinyl windows; and 30" roof overhangs, all intended to keep the home cooler. A Hawaiian Electric-approved solar water heater with a 120-gallon tank is included at no extra cost. There is even a provision for an electric-car outlet in the garage.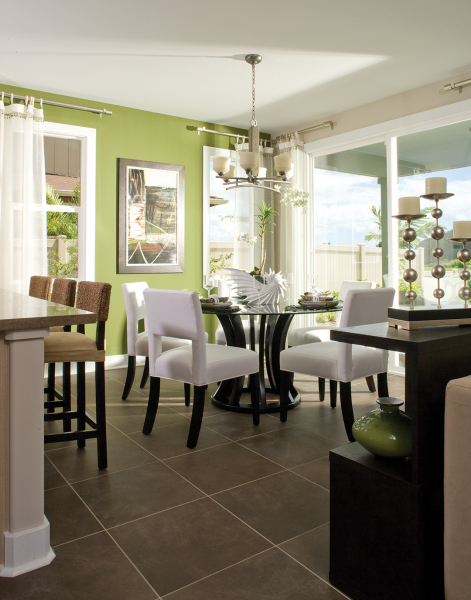 Because Hawaii has some of the highest utility costs in the nation, residents here are prime candidates for innovative solutions to lower electricity costs, Hobson says. "It costs us more to include these features, but our buyers will save money every single month as energy prices continue to rise in the future," he says. "With our abundant sunshine year-round, converting that energy into electricity for our homes seems a natural way to go.
"Like all design-driven products, Gentry Homes has an in-house architectural department, led by John Shaw, that is always working on the next generation of Gentry Homes," says Hobson. "The new Haleakea includes more value today than ever before, with prices starting in the mid-$600,000s."
For more information, visit www.gentryhomes.com or call (808) 447-8420.