Reasons to put a metal roof over your head
Find out how this industrial material can net you savings through the roof.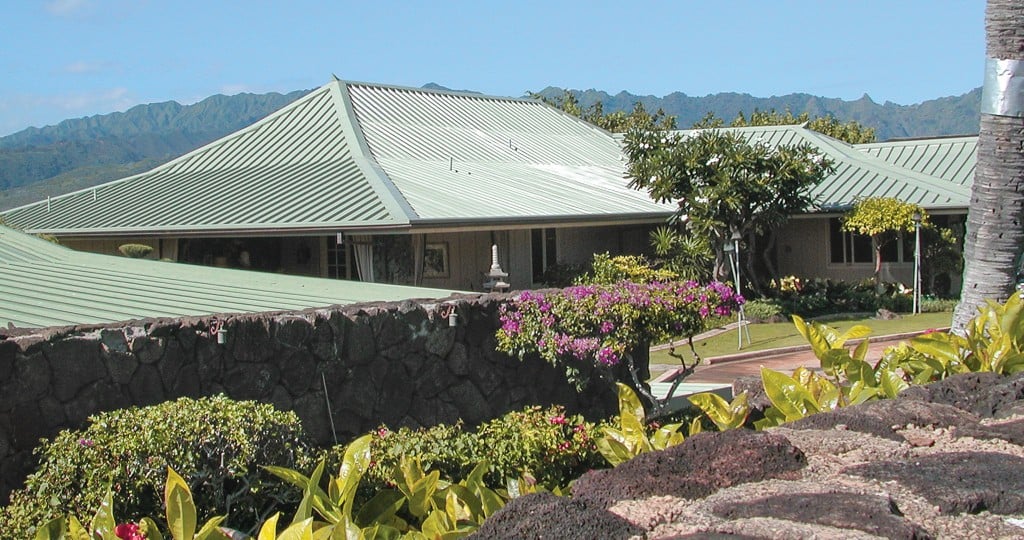 For centuries, tiles and shingles have been the predominant roofing material for homes and buildings. That is, until metal was used instead. Used as a cheaper, lighter and more durable alternative to other materials, today's metal roofing has even greater advantages than it did when it was first introduced.
Metal roofs perform beautifully, even in Hawaii, with its beaming sunshine, salty ocean breezes and threats of hurricanes. Nothing demonstrates this better than Kloeckner Metals' standing seam roof systems, a company with a product that has proven to be time- and weather-tested since 1975. Locally manufactured on Oahu, the metal roof systems have been used both commercially and residentially with great success.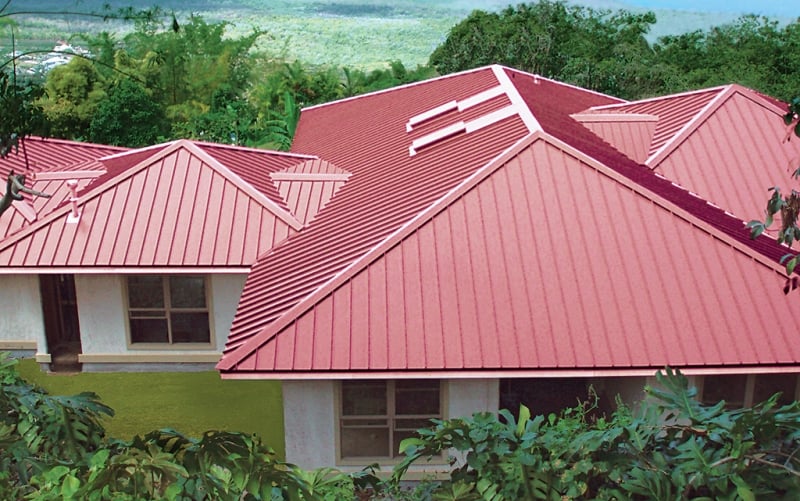 Tough Enough
Unlike asphalt and wood shingles, which are expected to last about 20 to 30 years, Kloeckner's metal roofs last two to three times as long – a service life of up to 60 years. And the less frequently you need to repair or maintain your roof, the more money you'll save. In addition to its longevity, these metal roofs have earned the highest ratings in both impact- and fire-resistance from the UL, a worldwide service that certifies and tests products under rigorous conditions.
What's more, they can even be engineered to withstand winds of up to 150 miles per hour, proving extremely useful against major hurricane-force winds. While slate and tile shingles also have a proven track record against these wind speeds, they can be up to 75 percent heavier than metal roofing materials, translating to a substantial load on the rest of the structure.
If ever damaged or in need of repair, new metal can often be applied over the original material, saving you money in the process.
Join the Cool Crowd
Listed as a certified ENERGY STAR® product, 'cool' roofs can cut down peak cooling demands by 10-15 percent. Equipped with industry-leading heat reflective paint, the metal roofs from Kloeckner Metals are energy efficient. It uses infrared reflective pigments in the paint to redirect heat away from your roof, keeping its surface cool and the interior of your home even cooler. The end result: A lower monthly energy bill. On top of keeping the heat off your roof, the paint also helps to keep the underlying metal from chipping, pitting or aging prematurely, which can happen if left untreated. Available in a myriad of colors and finishes, these premium paints are extraordinarily resilient to fading and weathering to ensure your roof stays resplendent and sturdy for decades to come.