Remodeling 101
What you need to know before you remodel.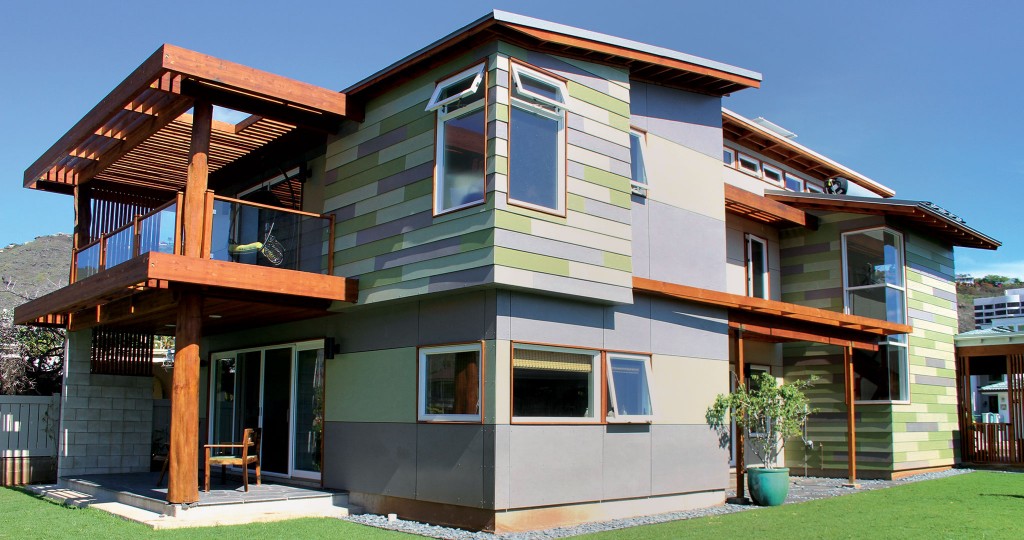 A remodeling project can be overwhelming for you and your family, but it doesn't have to be. With advice from our trusted experts, you'll learn where to begin, what to expect through each stage and how to make the most of those inevitable challenges.
Tip No. 1: Clearly outline goals of the project. 
"Avoid turning your home into something it was never meant to be," says Evan Fujimoto of Graham Builders. "For example, when remodeling a 1950s single-wall home, don't expect a remodel to produce a post-modern concrete, glass and steel dwelling."
Tip No. 2: Build a budget — Weighing cost versus value. 
"Remodel areas that will provide the maximum impact for functionality and fix — in other words, what needs to be fixed," says Fujimoto. "Redo the roof or stabilize foundations before putting a lot of money into expensive finishes."
Tip No. 3: Make sure your finances add up. 
If you're in the beginning stages of your home remodel, a suggested starting point is to apply for a Home Equity Line of Credit, also known as a HELOC. "Knowing how much credit you qualify for can help you set the parameters of the remodeling project," says Dani Aiu, Director of Branch Banking for American Savings Bank. "A HELOC can offer an extra cushion of cash if needed – especially since you should always expect the unexpected when it comes to the cost of a project."
ASB offers lines of credit up to $1 million, plus there is no payment or interest until the line is used.
Tip No. 4: If possible, lock in a low fixed rate.
To protect yourself from rising interest rates, consider a fixed-rate equity line of credit that allows you to lock in a low fixed rate anytime during the draw period of your HELOC. "With this option, you'll pay predictable monthly payments for the life of the loan," says  Aiu of American Savings Bank. "And as you repay your fixed-rate equity loan, your line of credit is replenished during the draw period."
Tip No. 5: Timing is everything.
Don't try to rush a project before a special occasion, event or even the birth of a child. "Unless you want your newborn breathing in drywall dust and paint fumes, plan your remodel before you plan on getting pregnant because nine months is not enough time," says Fujimoto.
Tip No. 6: Begin with the essentials. 
Focus on functionality and what will make your life easier. A basic design program will clearly articulate all the things you'd like your renovation to be. "This is an essential tool so that all stakeholders understand the goal," says Fujimoto.
Tip No. 7: Select a contractor.     
Ask around, check credentials and then do a face-to-face interview. "Does the contractor have the resources to do the job plus the flexibility to accommodate your busy schedule?" says Marshall Hickox of Homeworks Construction Inc., which has done more than 1,000 projects. "That's a big deal for today's customer."
Tip No. 8: Write. Call. Text. Repeat.
"Don't assume just because you put it in writing that the builder actually reads it," Fujimoto says. "Busy   builders may receive 100-plus emails throughout the course of a day, so call or text to follow up. A follow-up can make all the difference between something being done the way you want it or not."
Tip No. 9: Communicate clearly.  
"Open, honest and civil communication is essential," says Fujimoto. "Emotions can run high because of the amount of money being spent and the disruption to your lives, but remember that both sides have so much more to gain by choosing to work and communicate."
Tip No. 10: Expect the unexpected.
"Don't fool yourself into thinking nothing can go wrong and it'll be a seamless and painless process," says Fujimoto. "There are always challenges in construction. Sometimes it takes just as long to plan and design a renovation as it does to actually carry out the work, and that's OK."
Areas to Focus On
Many times, you can't remodel an entire house all at once, so these are some areas to concentrate on for getting the most bang for your buck. "You want to look for simple upgrades to make your house a more efficient, comfortable, healthy place to call home and get a big return on investment," says Eric Carlson of RevoluSun.
Energy Efficiency: Consider a photovoltaic solar hot-water system to reduce your monthly energy bill overnight. This improved version of the thermal hot-water system is simple — PV panels create electricity that turns on a heating element in the tank. "That's it.  No mechanical parts, complicated plumbing through the home or risk of overheating like traditional solar thermal tanks," Carlson says. "Oh, and no leaks." Cost: Starting at $8,000 installed. Federal and state tax credits plus a $500 rebate from Hawaii Energy bring that investment down significantly.
The whole-house fan from RevoluSun can cool your home efficiently with the flip of a switch. "It cools your home on hot, humid days or nights by providing a gentle indoor breeze," Carlson says. "If you have existing air conditioning, whole-house fans have been shown to save up to 80 percent on AC cooling costs." Cost: Starting at $1,800 installed, with a $75 rebate from Hawaii Energy.
Drainage: Improved water management can be a smart investment for any home. Consider reshaping your landscaping to draw water away from your foundation. "A lot of people don't think about it until it's too late," says Steve Dewald of Steve's Gardening Service. "It's not sexy, but it's necessary."
Anchor Systems Hawaii's Eric Levora agrees. "We tell people to be observant," says Levora, whose company repairs walls and foundations. "Call for an assessment if there is a concern. Install gutters if you haven't already. Route rainwater away from walls and all improvements." Cost: Varies with scope of project.