Renting a Home in Hawaii
List Sotheby's International Realty shares five key things to consider when exploring the rental market.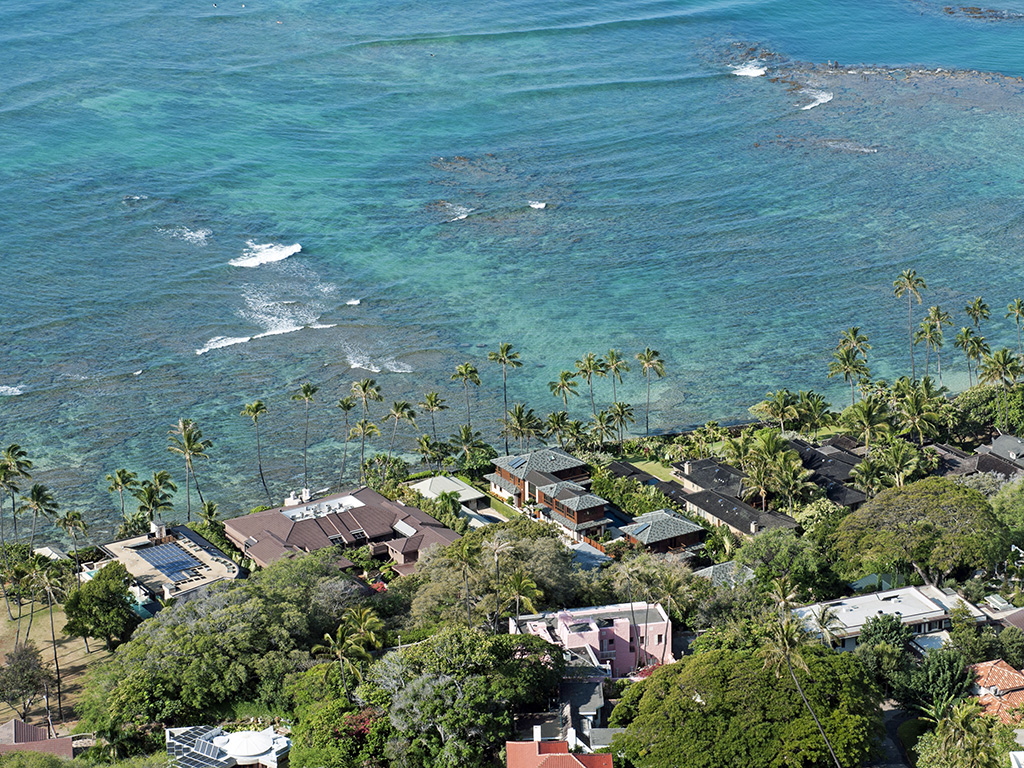 For some, renting a home in Hawaii is a vital first step toward eventual homeownership. Whether you're a local looking to find a space to call your own or a potential homebuyer from the Mainland looking to see what life in the Islands is like before jumping deeper into the market, here are some things to consider when renting a home in Hawaii.  
1. 
Test the Waters by Renting a Home
For potential homeowners coming in from out of state, renting a home before making the move to buy is a great option, if you can swing it financially. Moving to Hawaii is a big, big, decision, and while island life is fantastic, it isn't for everybody. "I encourage people — if they're not sure where they want to settle down — to rent in an area for at least six months," says Hai Cha Lambert, an agent at List Sotheby's International Realty. "It's best to live in the neighborhood or district you're interested in for an extended period of time to get a feel of the culture they have there."  
2. No Strings Attached
Unlike buying a home, which can tie you down financially with decades of mortgage payments, renting is a more flexible option for to-be residents. While a lease can commit you to a rental for six months to a year, you can still always try living somewhere else once the lease is up. "By renting, you have flexibility in what your payments are going to be, in a sense," says Drew Read, a local Realtor with List Sotheby's International Realty. "Economically, for the short-term, renting is beneficial. And if you don't like living on Kauai, you can try another island like Maui or Oahu. You have that flexibility with renting that you don't with owning."  
3. 
Consider Your Lifestyle
Once you're in the market for a home rental, you have to consider what needs you have for your particular lifestyle. That means families with school-age children will have to look into school district options. Those who don't own a car or who like to commute by bicycle will probably want to look for something more central — and avoid renting at the top of any hills. Remote workers won't have to think twice about a commute, however office-bound employees will. Knowing what your lifestyle is like will help narrow down your search and increase the chances that your move to Hawaii will be a positive one. 
"You have to categorize couples with young children, retired people, professionals who travel a lot because their needs are different," says Lambert. "An elderly couple who just retired and are looking to move to a warmer climate — they have specific areas they'd like to rent compared to someone who's looking for a cooler climate but still wants to live in Hawaii."  
4. 
A Rental Can Become Yours — For a Price
While it's not common, if you find yourself loving the rental home you're in, it's not crazy to look into purchasing it from the current owner. "List can find the homeowner of your rental and at least make that connection for you," says Read. "I've written letters to homeowners for clients. Even if their house isn't on the market, anything is possible for the right price and if you can come to terms and negotiate the deal to everyone's benefit, the sale can happen. Generally, however, you're going all cash and over market value." 
5. 
List Sotheby's Can Help Find Your Dream Rental
If you're unsure of where to start looking for a Hawaii rental, List Sotheby's International Realty is here to help. "We have a rental department that has contacts to over 200 rental units," says Lambert. "We handle a lot of international clients as well as local clients, and have a huge rental department." Using their vast knowledge of the Islands and local real estate, agents like Lambert and Read can connect clients with property managers in areas that they think would fit them best. And if clients end up in a place they'd like to eventually call their own, agents at List Sotheby's can help with the possible next step, homeownership.  
Hai Cha Lambert, Realtor ® HI License RB-13951, (808) 286-6622. Find her agent profile page here. 
Drew Read, Realtor-Associate ® HI License RS-67769, (808) 782-3636. Find his agent profile page here.