Reset Your Home with Earthy Tones
Summertime paint upgrades to help you relax and enjoy your home.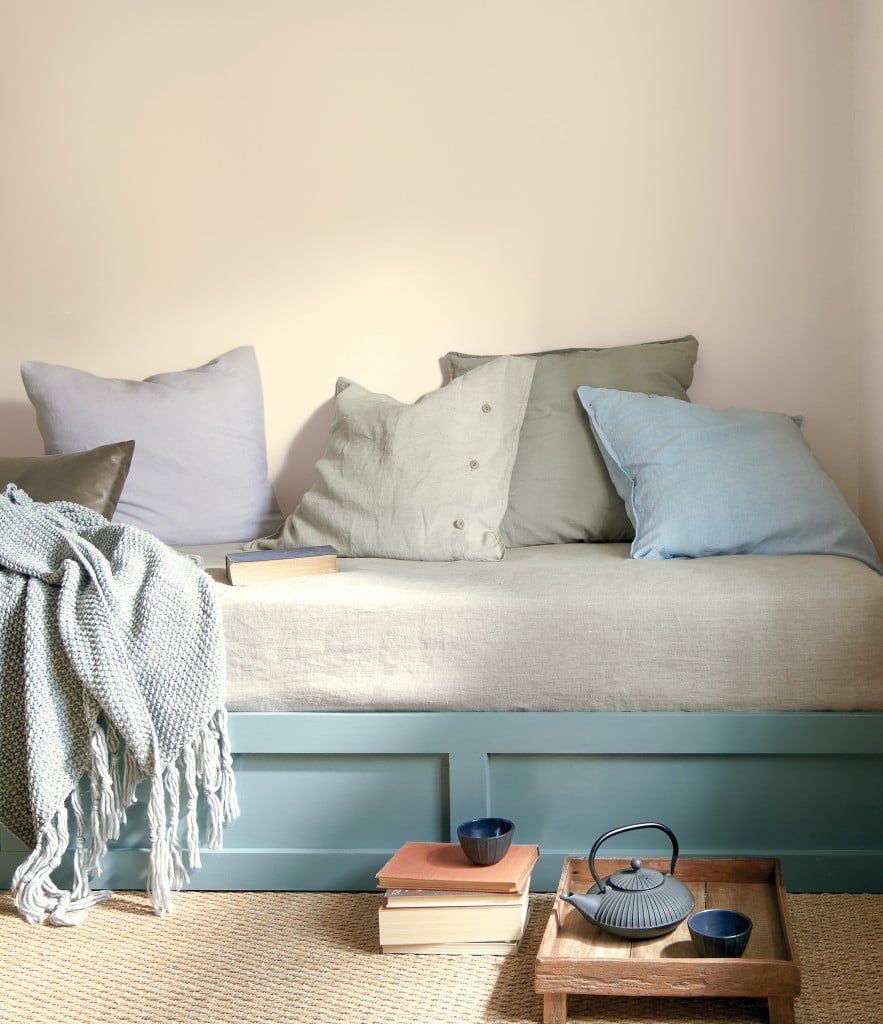 We've spent a lot of time at home in the last year staring at the same four walls, and a lot of us are looking for a change. If you're not up to something as drastic as a whole-home renovation, a smaller project, like changing the color of those walls, is a good option and could go a long way toward creating a more peaceful atmosphere inside the home.
And this year, the hottest paint colors are cool and neutral. Earthy tones add tranquility to any room and create a more soothing and comforting atmosphere within your home, shares Aaron Kouchi of City Mill. "It's someplace we can kick off our shoes and relax, away from all the hustle and bustle of the outside world."
Whether you're adding an accent wall to a particular room or updating a piece of furniture with a fresh coat of paint, homeowners are looking to cool off and settle down after the chaotic year that was 2020. Which brings us to Aegean Teal (2136-40) — Benjamin Moore's Color of the Year.
"This nice blueish green and gray definitely fits into the neutral earthy tone that would go well in your bedroom or study," shares Kouchi. "I would accent this color with a creamy off-white or another earthy tone to create a relaxing space in your home."
Additionally, consider adding a pattern to your latest accent wall. "I think a harlequin or diamond pattern using earthy tones would work well in a child's room or nursery," says Kouchi.
Color washing is another way to add texture and depth to your walls. "It is when you add an additive or glaze to your paint," explains Kouchi. "You start with a base coat paint color, then choose another color in the same shade or similarly close and add the additive to the second paint. Using a brush, roller or sponge, you apply a second coat and create different types of textures on your walls based on the applicator being used."
To the Cottagecore
Turn your guest bedroom into a cottage retreat. Benjamin Moore's Cottage Color Palette includes a joyful mix of airy pastels and homey earth tones for a comfy, countryside-inspired setting.