Home Renovation Stress Advice from J.R. Moorhead
Contractor J.R. Moorhead of Moorhead & Co. answers a reader's question about project tensions.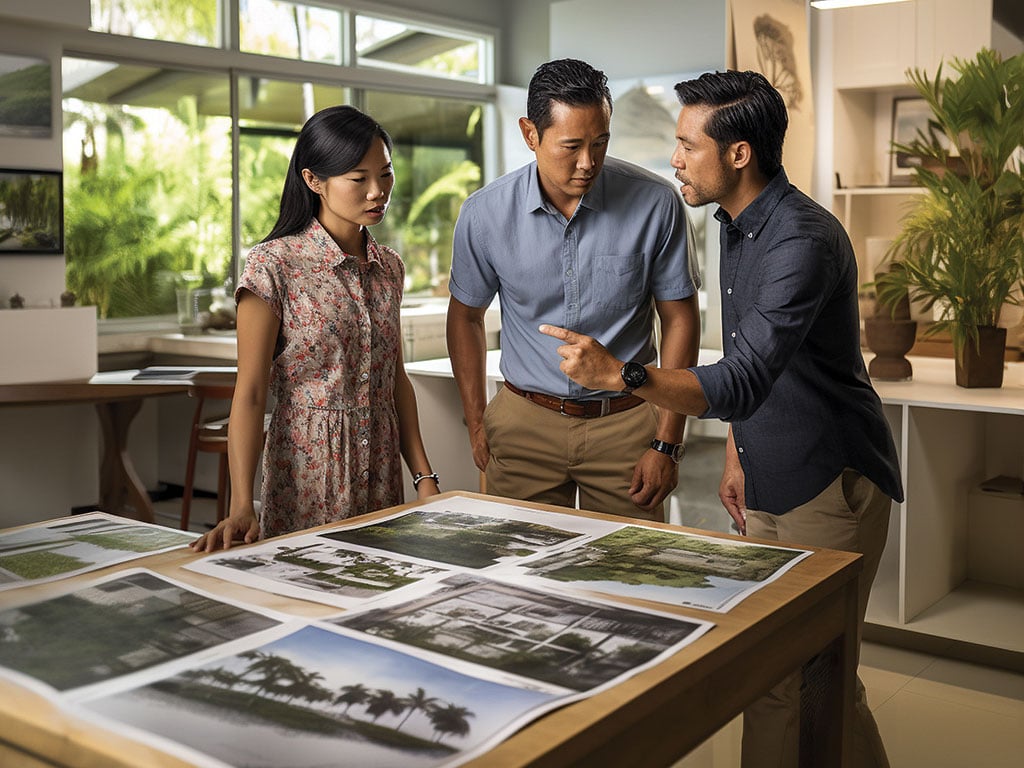 My family and I are about to renovate our home, and we all have different tastes and expectations. We are driving each other crazy with home renovation stress. How do you navigate designing and building for a family or couple, and the stressors that come with it?
— Anonymous homeowner, Kalihi
J.R. Moorhead (Moorhead & Co): My first answer is usually the wife is right or the mom is right. That's the best advice I have. And it usually comes down to who's paying — that person gets some say, too.
That said, when it comes to home renovation stress, it usually comes down to price. Renovations are more expensive than people think, and most people like really expensive stuff and have to compromise. So typically, what I tell people is to fall in love with one item and then build your space around it. If they can agree on the color of the cabinets, the color of the floors or the color of the countertops, that's a good start.
Another thing that could be helpful in resolving home renovation stressors is having each member of the family — or each decision-maker — come up with some photos that they like. I find most people aren't really good at describing with words, but by looking at photos first, if everyone who has a say picks out six photos of a bathroom they like, they can look for similarities and start to build consensus.
It's going to be hard if someone loves real wood cabinets and someone loves painted cabinets, and they're both set. Then there's no solution for that — someone's going to win.
Most people are afraid of getting it wrong more than anything. That is the biggest fear I find. They're really petrified to spend all this money and then not like it in the end, which is very reasonable. Money is the thing that can cause a lot of tension between multiple decision-makers. A lot of times, when they're doing a massive home renovation — not just a bathroom — people save up their whole life for it. If people's projects cost more than what they imagined, that can lead to stress and disappointment.
To mitigate home renovation stresses, I like to really set clear expectations of what they're going to go through. The first month, everyone's really excited; the second month people's stress levels go really high. You want to make all your decisions before you start the project. So when the construction starts, there's a clear plan and you're not trying to make decisions during construction, which will add stress and make the project longer. Because we live on an island and most things are shipped in, the key is to have a good, organized plan — have all your materials on-site and make sure you have a contractor that's not going to bounce around.
Want additional insights on how to navigate home renovation stress or have a question about building and remodeling for our experts? Send your inquiries to darlenedc@hawaiihomemag.com for tips and advice straight from local home industry professionals.
---
Editor's Note: This article has been slightly modified from the original print version for optimal online reading. To view the full print story, subscribe to our digital edition or pick up your copy of Hawaii Home + Remodeling at one of our partner locations.