Resort Living
Oceanfront estate in Hawaii Kai gets landscaping makeover.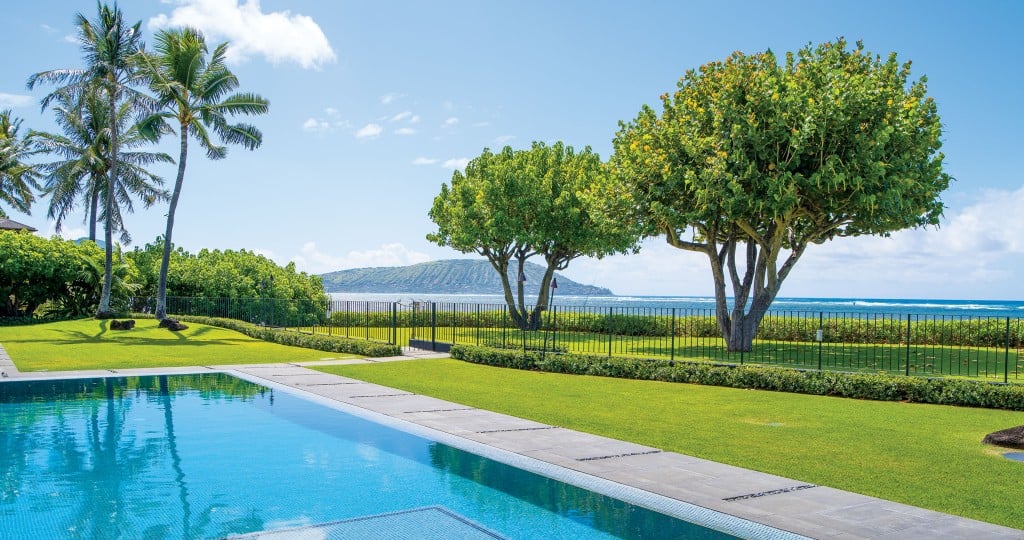 Roll into this gated property and you can't help but be impressed. "This is not your average residential home, that's for sure," says landscaper Steve Dewald of Steve's Gardening Service, which handled much of the landscaping on this 1.4-acre lot in Hawaii Kai. "It has a resort feel with separate living areas – each of them intimate, secluded enough where you can do your own thing. Plus, the house is set back far enough from the highway, you don't even hear the cars."
During the final stages of a complete home renovation, Steve's Gardening Service was called in to install the landscaping in the front and backyards. Dewald said the timing of the deadline was a challenge.
"Getting the landscape wrapped up at the same time the subcontractors are finishing is always tough," Dewald says. "The subs need to be outside to paint, cut lumber, etc. Meanwhile, we're bringing in dirt, trees and generally making a mess. We actually had to run our bobcat and backhoe through the home. So there was a lot going on."
Despite all the challenges, this landscape design by Steve Mechler is outstanding from front to back. "Everyone worked together well to get it done," Dewald says.
Tree Is Landscape's Focal Point
The circular drive wraps around a monkeypod tree, which serves as the anchor for the front landscape. "You can't buy a tree like that," says Dewald.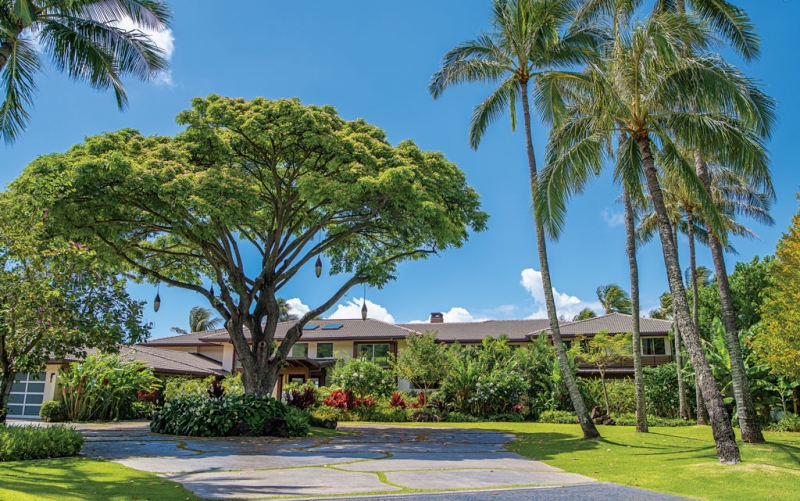 Vines Provide Layer of Privacy
An intricate vine covers the fence along the tennis court. "You have to be careful with vines," warns Dewald. "Vines have to be consistently maintained. If left unchecked, they can do some damage."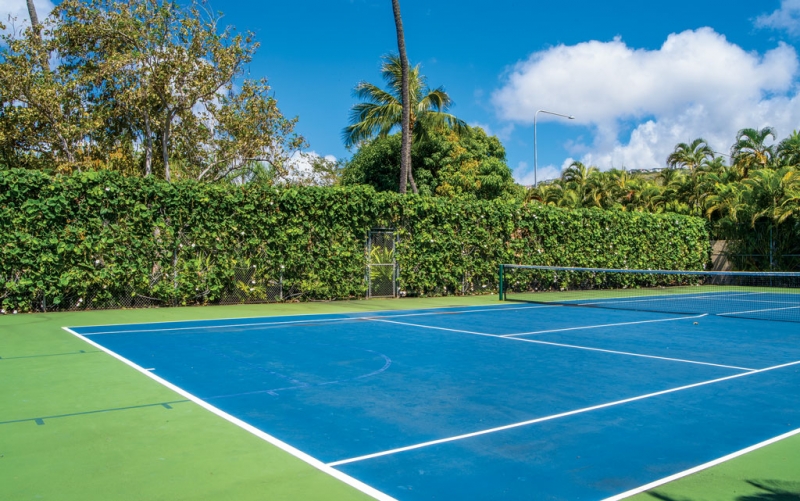 Clean Landscaping in the Backyard
Dewald added an expansive lawn area in addition to mature coconut trees around this pool built by Poseidon Pools. "We just want to frame in the view without getting in the way," says Dewald.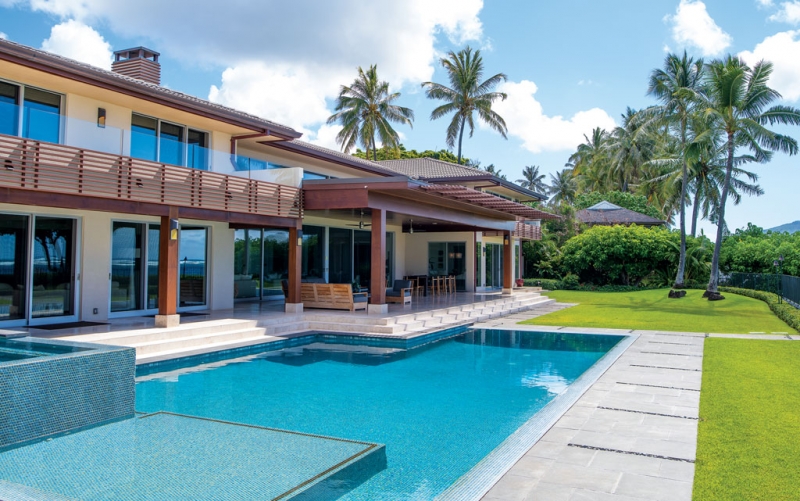 3 Plants To Use
Landscaper Steve Dewald's picks for landscaping near the ocean.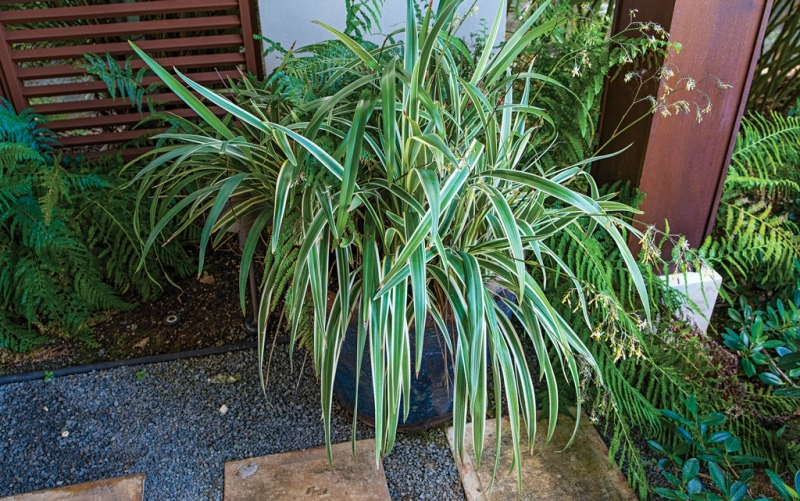 Variegated Flax. "For a groundcover, it's very durable, drought tolerant and adaptable."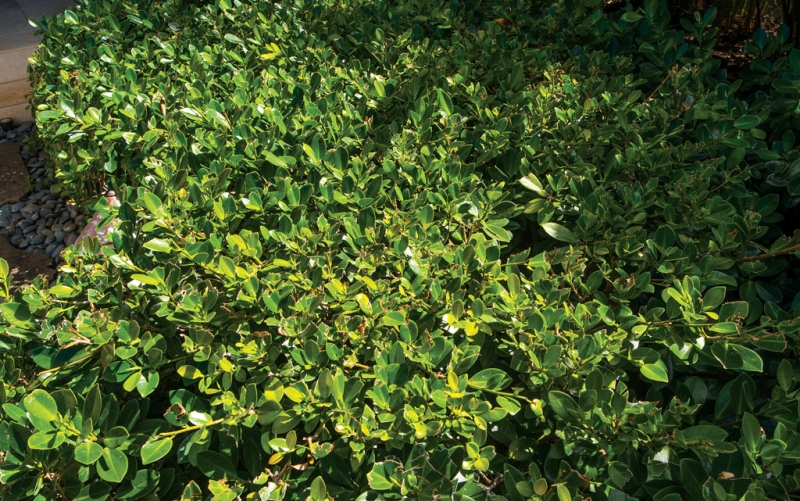 Wax Ficus. "Easily sculpted plus it has an aggressive root system so it will lock up the unstable soil such as on banks."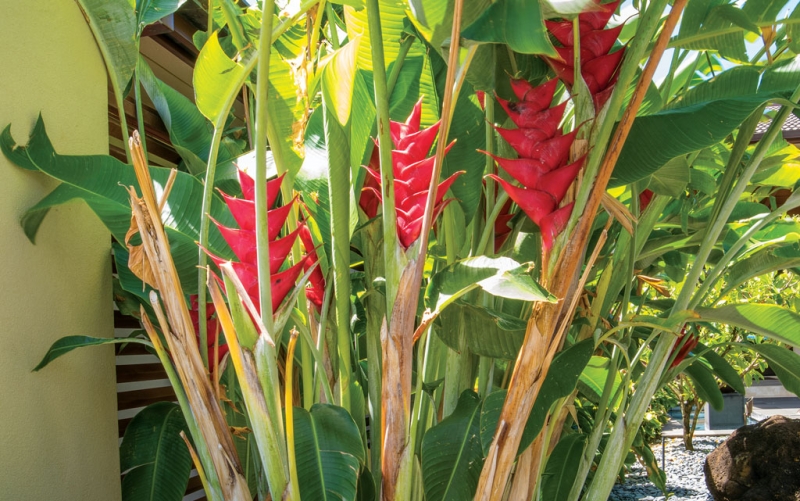 Red Caribea Heliconia. "It's a gorgeous flower."