Shop for Home Decor at the 2019 Made in Hawaii Festival
New local artisans we can't wait to see at the annual shopping event.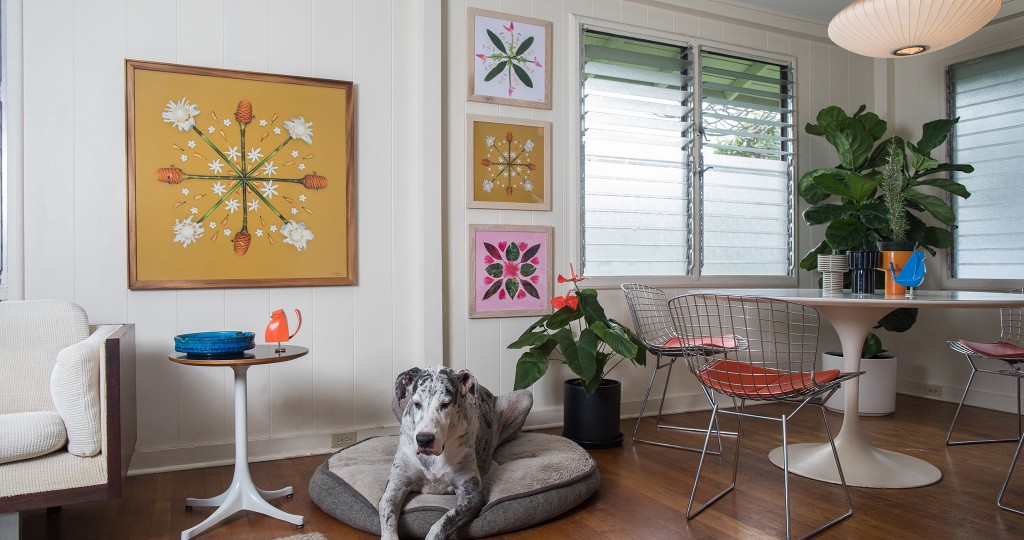 The annual Made in Hawaii Festival sponsored by First Hawaiian Bank is one of our favorite events for shopping unique home goods made right here in the Hawaiian Islands. Nearly 400 local businesses will showcase their work at this weekend's festival, including more than 50 first-time exhibitors. A handful of those new exhibitors specialize in artwork, décor and accessories for the home, and we can't wait to shop for items to bring home.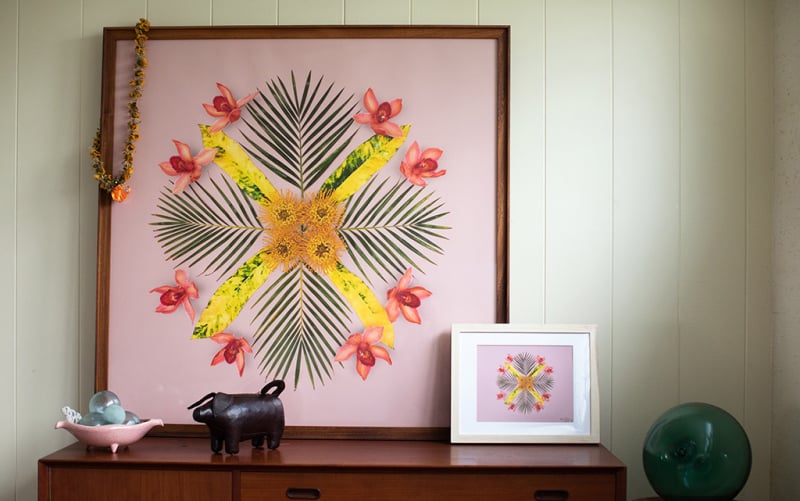 You may have seen Kristen Reyno's photography before — she photographs midcentury modern furniture restorations for Hawaii Modern, her husband John Reyno's business — and now she's photographing her own artistic creations for her business, Lola Pilar Hawaii. Kristen gathers florals and fruits from around Oahu and arranges them in symmetrical patterns to look like Hawaiian quilts in her first collection, Tutu's Garden. The pieces are available as prints in a variety of sizes and in frames crafted by John. Look for a preview of Kristen's second collection, a collaboration with two local lei makers.
A few more new exhibitors we look forward to seeing at the Made in Hawaii Festival:
Yayoi Shabori will have hand-dyed clothing, accessories and home goods, by Iris Yayoi Reilly. We recommend the pillow covers for a cool blue pop of indigo for your sofa.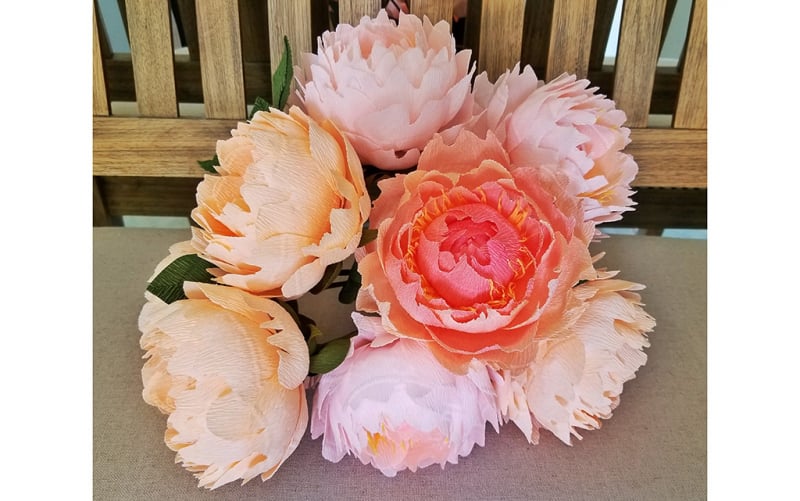 If you adore floral arrangements but want them to last longer, be sure to check out Boho Blooms. Elisha Hunter creates faux floral arrangements from high-quality crepe paper from Italy and Germany.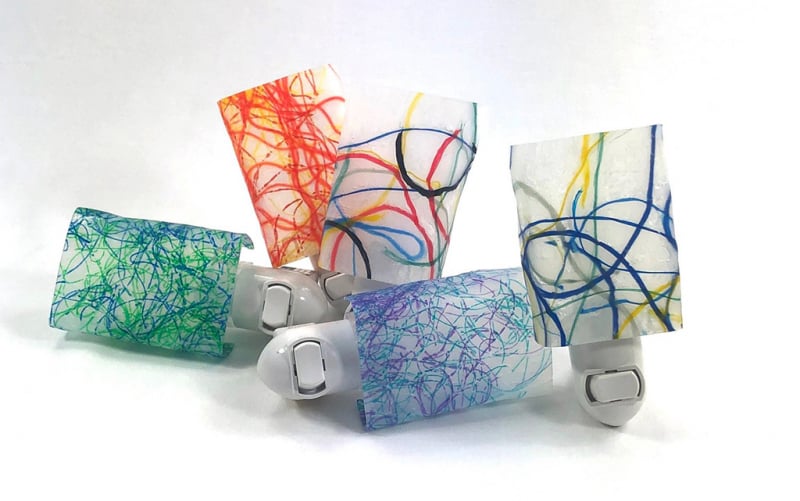 Support the sustainability movement by shopping Upcycle Hawaii's collection of night lights made from melted plastic and marine debris.
View the full exhibitor list and entertainment schedule at the 25th annual Made in Hawaii Festival.