Shutters from Island Shutters are Designed for Durability
Window treatments that can withstand it all.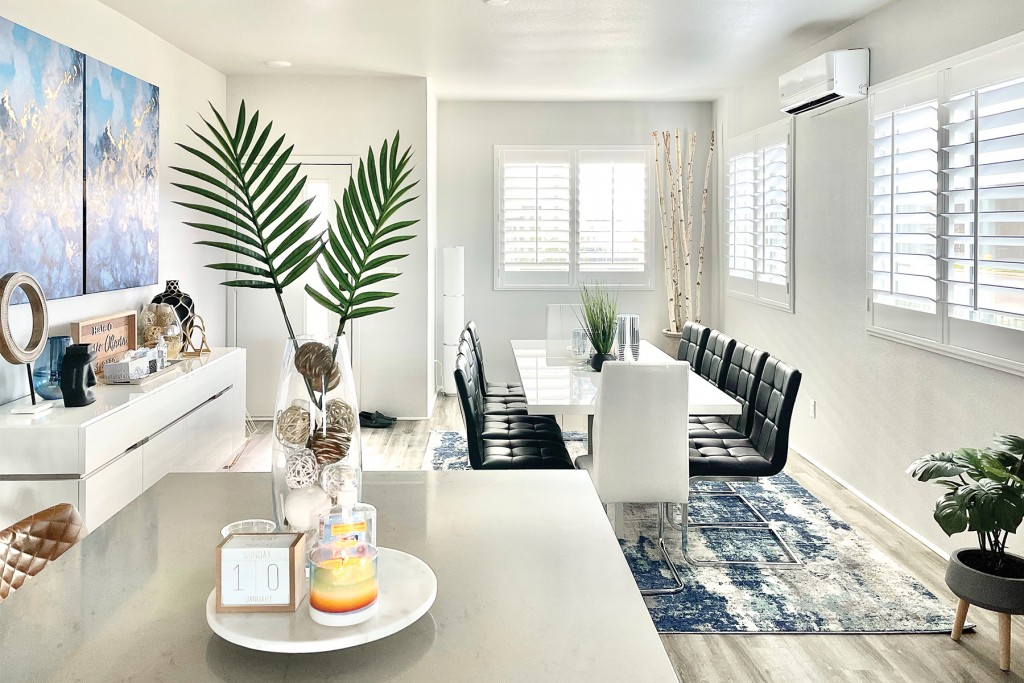 When you set your sights on shutters for your home, make sure you select something resilient enough to handle Hawaii's tropical climate. Locally owned and operated for more than 28 years, Island Shutters has just the treatment you're looking for to handle one of the biggest home issues in Hawaii: rust.
The mainland and other countries where shutters are produced have different climates than Hawaii, shares Bronson Sonico of Island Shutters, where products are specifically made to withstand the islands' harsh sunlight, salty air and humidity.
The company uses marine grade stainless steel components in its shutters — the highest grade available — a patented tension system and special paint process that has a base coat and clear coat system similar to the automotive industry.
"Our shutters are built so durable, they can be used for interior or exterior," says Sonico. "It doesn't matter if it gets rained on or if it's in the bathroom."
What's more, the patented tension system with a 25-year warranty ensures that your louvers will never sag or lose tension.
"Island Shutters is the only shutter manufacturer in Hawaii," says Sonico. This allows the company to be there for its customers starting from new purchases to future assistance.
Island Shutters is a full-service shutter manufacturer of tropical polymer, natural hardwood and plantation shutters. Visit islandshuttershawaii.com for details or call (808) 690-8182 for a free in-home estimate.
Island Shutters; (808) 690-8182; islandshuttershawaii.com