Shutters Made for Hawaii Homeowners
Built to last and withstand the state's climate.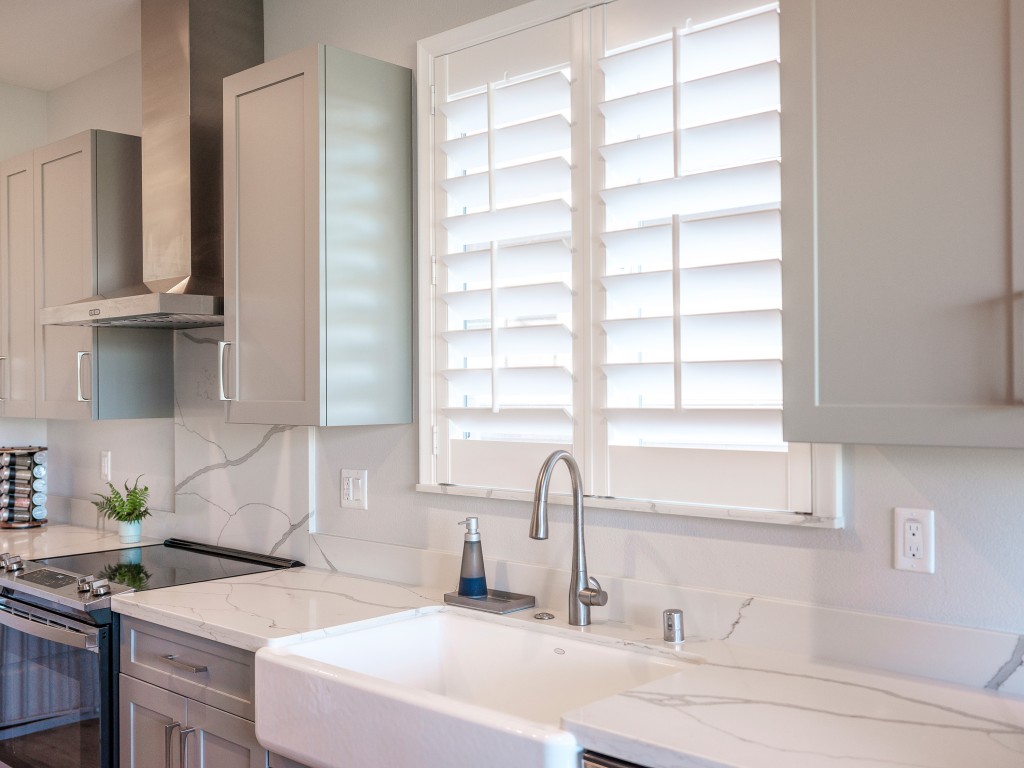 Summertime in Hawaii is unlike anywhere else. But while the sunshine is enjoyable and beautiful, it can take a toll on local homes over time.
Island Shutters offers a stylish solution to protect your home and windows. The company stands out as the only manufacturer of shutters on Oahu, and offers proprietary painted coats on its shutters for added protection.
No one else does that, says Bronson Sonico of Island Shutters. "We use the highest grade of stainless steel for hinges and staples to resist corrosion in the most extreme conditions, unlike lower grades of stainless steel or even worse, non-stainless steel hardware."
Products made on the mainland aren't built to handle Hawaii's weather, he adds. "People who live in Hawaii also like to open their windows, allowing a lot of salt air to come in as well, risking corrosion."
In addition to durability, Island Shutters offers an additional step that prolongs the life of the finish and creates a mar-resistant surface.
Island Shutters is especially known for its Tropical Polymer Shutters, which are made from solid, high-density polymer, non-toxic, synthetic material. After homeowners select their shutters, the Island Shutters team will design, build, paint and install the shutters.
"The shutters we install are rated for interior and exterior and built to last," says Sonico. "Our clients value making their houses nice out here in Hawaii. Shutters are the finishing touch to make it all look very grand."
For more information, visit islandshuttershawaii.com.