Simple Upgrades to Forge a Safer Home
Safety first.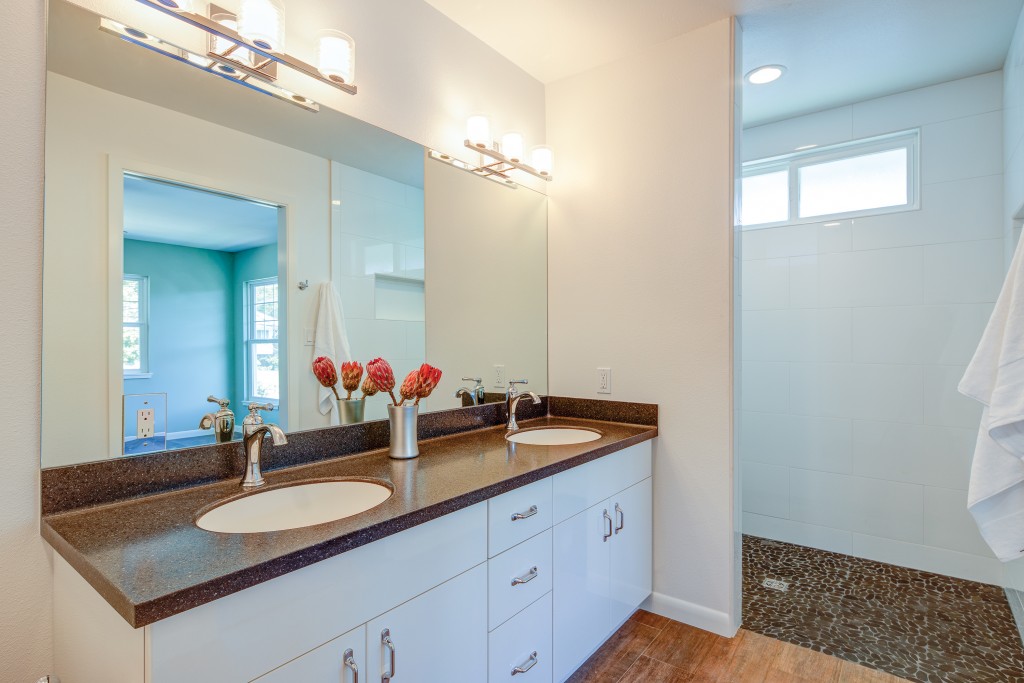 Household safety is often overlooked due to our busy lives. There are, however, manageable ways to create a safe and stylish environment for kupuna and multigenerational households looking to upgrade their kitchens and bathrooms.
For starters, removing any obstacles that might cause a fall is key. "You'll want to remove all trip hazards, make sure that your floor is level and doesn't have level changes," advises Bonnie Oda, a certified aging-in-place specialist with Graham Builders. If you do have level changes, consider different colors on the step to indicate a change in height.
In the bathroom, Oda recommends homeowners have either a low-step or zero-step shower. "A low-step might have a little ledge, maybe 2 to 3 inches high and some people really like that because they feel like it keeps the water from going into the bathroom," she says. "The zero-step has absolutely no lip. You can easily roll a wheelchair or walker straight in without any problems — and when your mobility is at all compromised, just 2 inches can be a barrier."
Additionally, Jennifer Liu of S. Tanaka Construction suggests installing grab bars in showers and toilet areas. "Use decorative grab bars for towel bars so they can be grabbed on to," she says, adding that "wider doorways to accommodate wheelchair access and reducing or eliminating shower curbs" are important too.
There are many ways to make kitchens safer as well. Oda suggests starting with three types of lighting: ambient, task and accent. "As we get older, we need much more light," she adds. "But our eyes also cannot handle glare. So, you want to be careful about having super high, glossy surface areas. For example, if you have high counters that are super shiny, the lights could temporarily blind elders" when it hits the wrong way.
Fight fires with more than just a nearby fire extinguisher: Install sprinklers. "As we get older, we sometimes lose our sense of smell," says Oda. "Get the sprinklers in case you're not able to smell the smoke."
Another tip for the kitchen is to elevate electrical outlets, which prevents homeowners from having to bend down so much. Most importantly, be inclusive of everyone in your household when making design changes and upgrades, recommends Oda. It's essential to have all those living in the house involved and accommodated, she says.