Smart Tricks for Picking Out Pet-Friendly Furnishings
Fetch these ideas to make your pet feel more at home.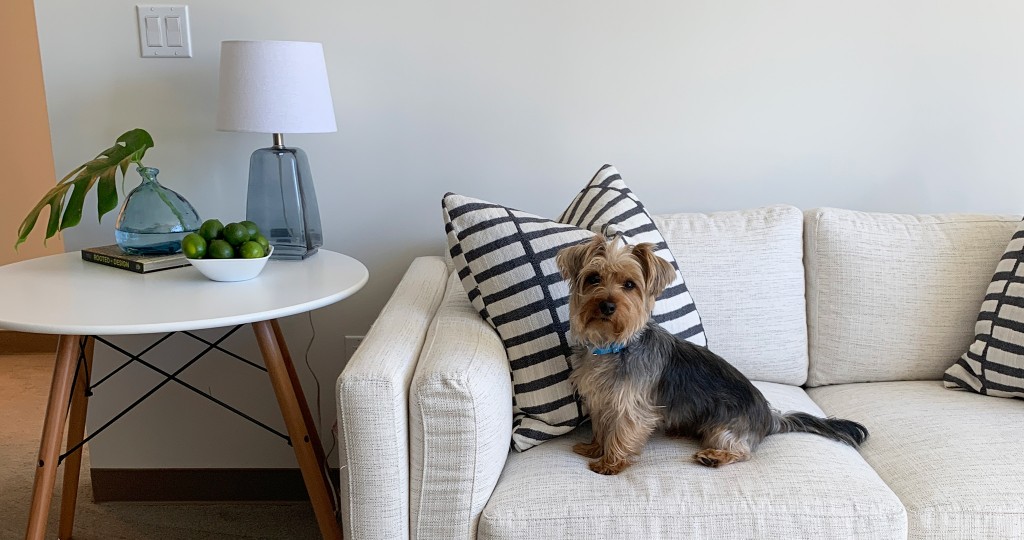 As pet owners, we absolutely love everything about our pets — their adorable personalities, wet kisses and companionship, to name a few. Along with your pet's pawfect traits, though, are the little things we could maybe do without. We're talking about the muddy prints along the floor, scratches on the sofa and piles of pet hair everywhere.
If you're thinking of expanding your family or are wanting to upgrade your space now to make your pets feel more at home — and help minimize future tear ups — here are three easy tricks to make it all happen.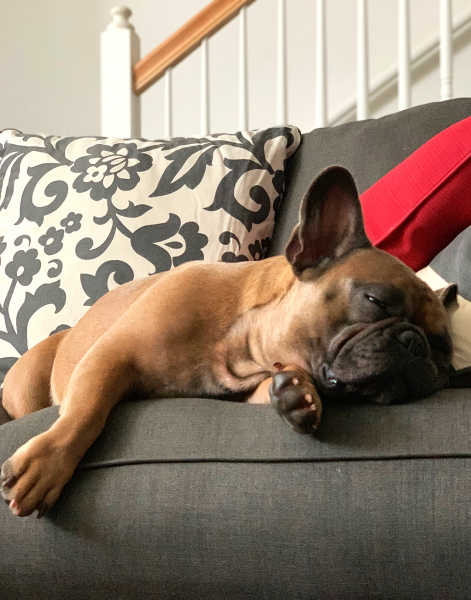 1. Make sure you pick the right fabric. Something as delicate as silk would be a complete no-no in a home with pets or kids. Consider something that can handle everything from scratching to licking and shedding, such as leather and microfiber or another type of synthetic material.
2. Always go with sturdy furniture. The sturdier the better, especially with coffee or side tables. If it can easily topple over, there's a good chance that whatever is on the table will be sent to the floor, which could be potentially dangerous for your pets.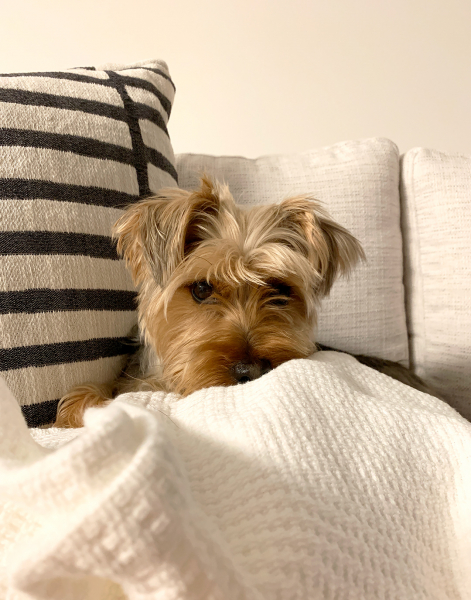 3. Above all, know your pets' habits and routine. You should know and be aware of what your pet is more likely to do in your home. Does your dog rip throw pillows that have straps or tassels attached to them? Does your cat use the couch as a scratching post? When planning your space, think about what you can purchase that won't get ruined or what you can replace items with to avoid future damage.