Space-Saving Ideas for Your Whole Home
Nine ways to optimize every room in your house.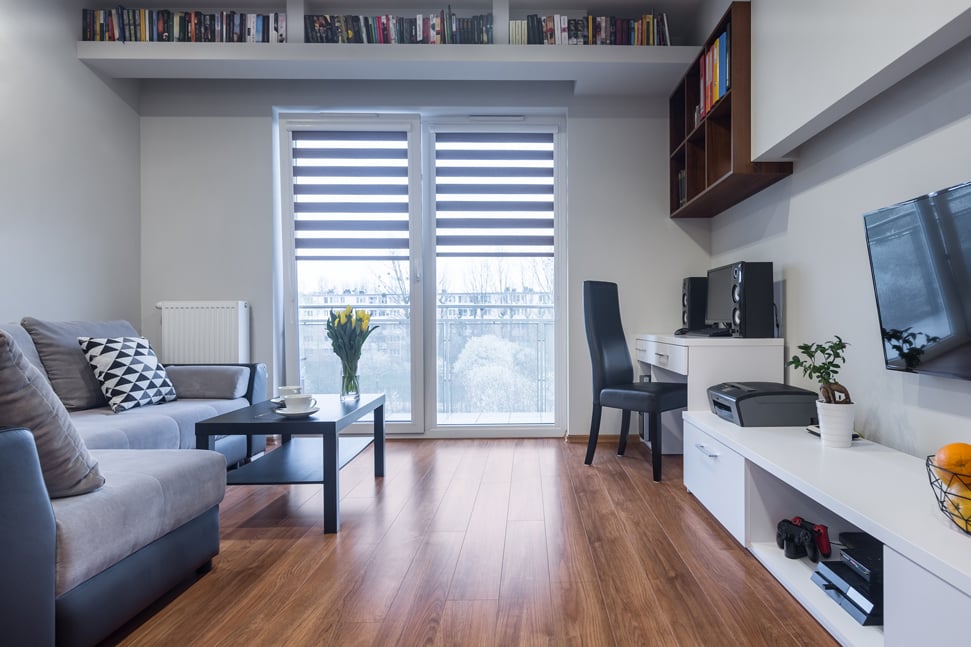 Space is at a premium — especially in smaller homes and condos. For those looking for ways to make the most of their current home design, without the investment of remodeling, here are nine strategic ideas.
Purposeful items. Everything in your home should serve a purpose year-round — not just during specific seasons. (Small décor pieces that you can take out for the holidays can be stored away for later use.)
Multifunctional furnishings. You'll want to invest in furniture pieces that pull double duty in function. A sofa-bed combo, an ottoman that serves as additional seating or a table that can go from seating two to upward of 10 — these are all great additions for your home.
Storage bins galore. There's a storage container for every space in your home and for almost any purpose. Use them in your kitchen cabinets or pantry to organize canned goods, in your laundry room to tuck away extra sheets and linen or in your bedroom hidden out of sight (in the closet or under the bed). Storage bins help to keep you organized while optimizing your space.
Use vertical space. There's only so much floor space in your home, so the trick is to use your walls. Consider installing floating shelves in the kitchen and hanging your photos instead of placing them on tabletops or traditional nonfloating shelves.
Built-in shelving. Built-in shelving eliminates the need for bookshelves and armoires, freeing up floor space.
Make use of awkward corners. Don't let your corners go unused. By adding corner shelving, you can display an array of items that would normally take up space elsewhere. Another good idea: Incorporate plants for a touch of greenery.
Stackable appliances. Sleek and slim appliances that are made for smaller spaces are perfect space savers. Try any of these small-space appliances with big potential, like the Miele washer and dryer.
Replace the bathtub with a shower. A tub can take up substantial space in your bathroom. Removing the bathtub can be beneficial in the long run as well, especially for those planning to age in place.
Install sliding doors. Accounting for door swings in smaller homes and condos can make or break usable space. Consider installing sliding doors that take up less space, in place of traditional ones.