Start at the Bottom
Upgrade flooring to fit your budget and lifestyle.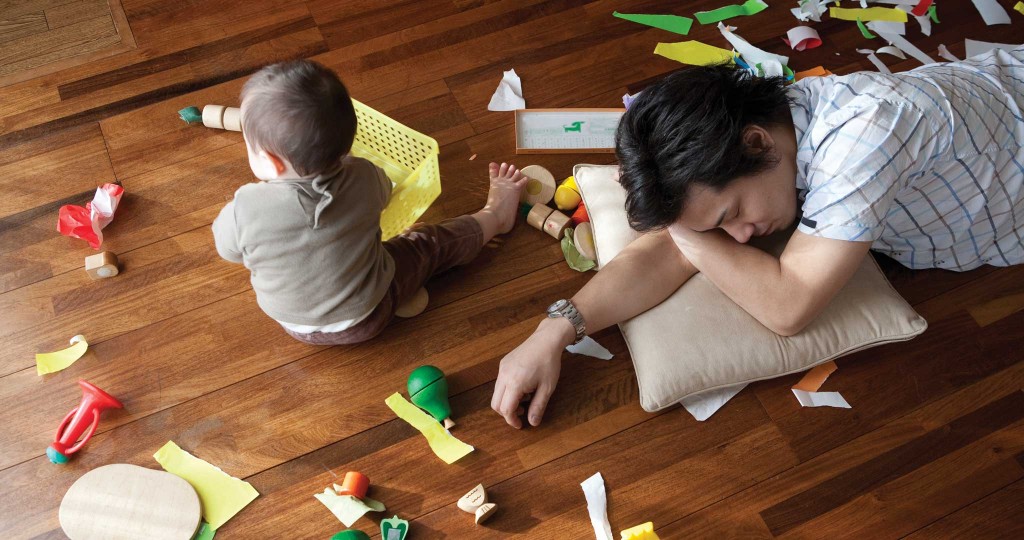 This long-term investment might last the lifetime of your home. The fun part is choosing materials. Take lifestyle factors such as taste, existing interior style, children, pets and allergies into consideration when determining your budget. You'll also want to consider less-obvious costs, such as sales tax, hazardous material testing (such as lead and asbestos), permits and inspection fees, and future maintenance, to name a few. If you end up falling in love with a certain look that exceeds your budget, turn to your credit union or bank for financing options. No matter what you choose, in the end, you'll thank yourself for setting a realistic plan that suits your individual financial needs.
PRO TIP
Ensure your subfloor is level. As the foundation for your flooring, it will save time and money to do it right the first time. Source: Pacific American Lumber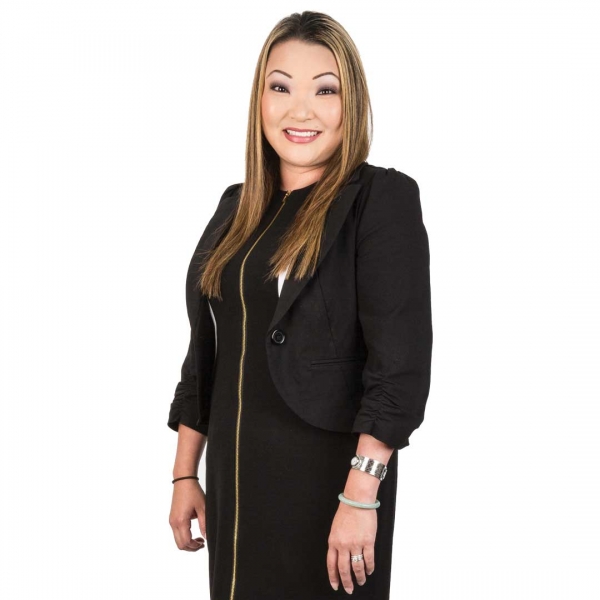 FACTORS TO CONSIDER
Alternative Materials
Want the look of hardwood without the added cost? Consider engineered wood floors.
Potential Payoff
Flooring yields the biggest return on investment in resale value, according to The National Association of Realtors® 2015 Remodeling Impact Report.
---
"Helping our members remodel a beautiful new nursery gave them the peace of mind to be fully prepared for the big day, and that's priceless."
— Sydette Ling,
Ewa Branch Manager, HawaiiUSA FCU
---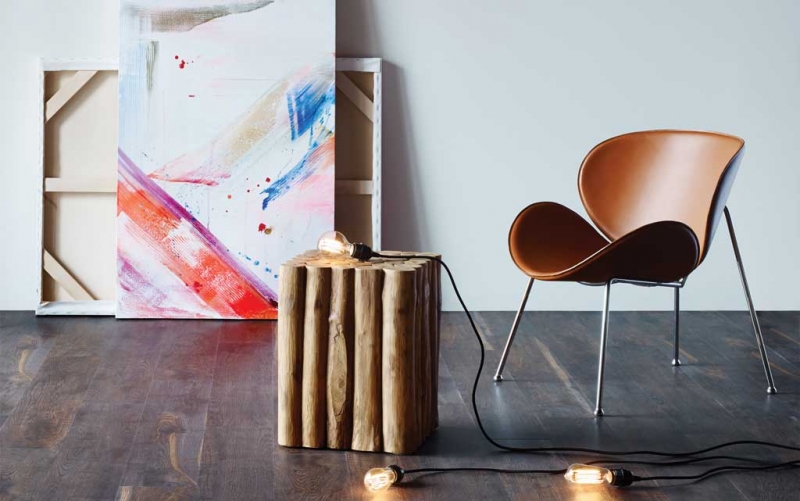 $ $2-$5 /sq. ft. Vinyl Plank
• Budget-friendly
• Waterproof
• LEED certified
• Ability for custom designs in a more forgiving format than wood
• Available in a variety of patterns
• Easy to repair
• Great for rentals and active lifestyles
Pro Tip: Vinyl plank flooring is an excellent option for those aging in place; it is able to withstand wear from canes, walkers and wheelchairs.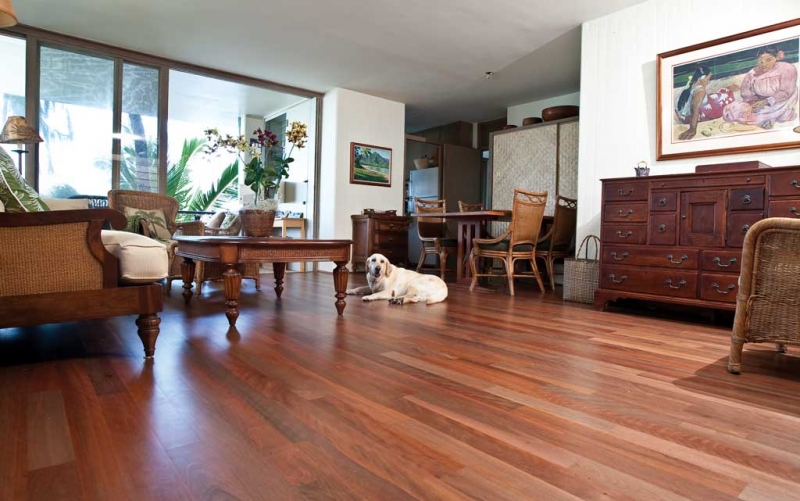 $$ $5-9+ /sq. ft. Wood Flooring
• Natural and timeless
• Unique
• Organic, adding warmth and comfort
• Can be refinished
• Adds value to the home
• New technology and finish options allow for limitless design concepts
Pro Tip: Construction of engineered floors is extremely important. The wear layer, plywood, and glue need to work together for the best results ­— especially in our tropical environment.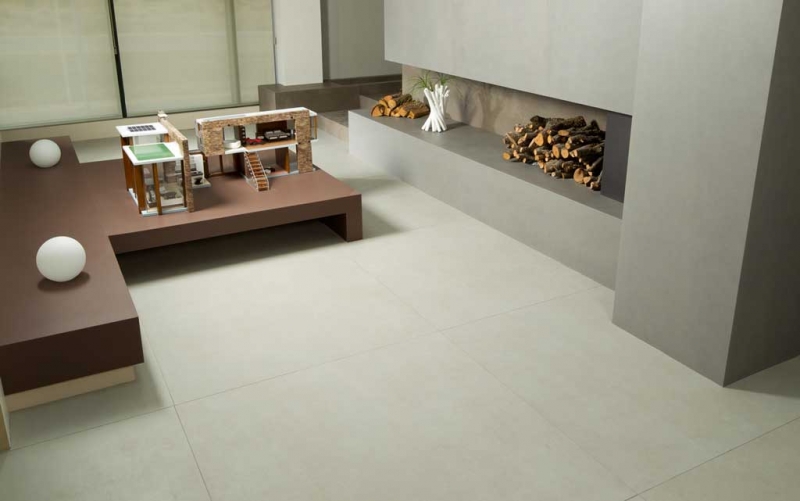 $$$ $22-$25 /sq. ft. Neolith
• Almost seamless transition for indoor-outdoor spaces
• Extremely durable
• Fade-resistant
• Lightweight compared to other quarried products, such as granite and marble, and can be placed as large format tiles
Pro Tip: Neolith is an excellent option for bathrooms. Available in large-format tiles, there is less grout so it is easier to clean, and large tiles help a small space feel larger.
---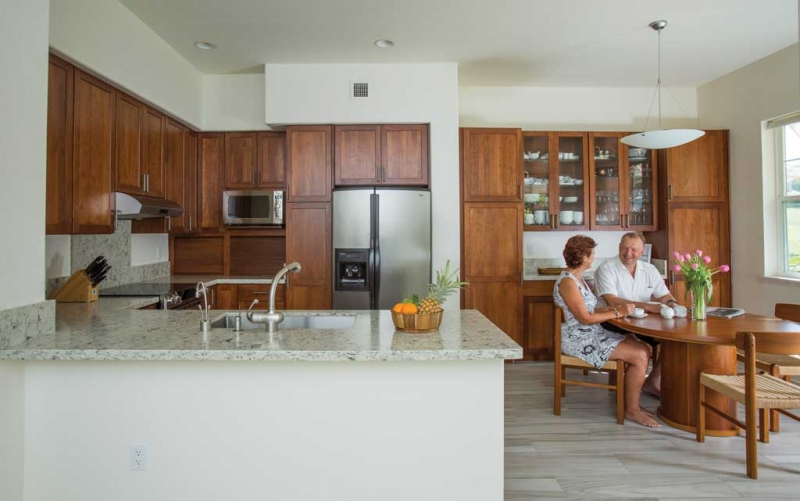 Financing Your Flooring Upgrades
HawaiiUSA FCU offers options for a range of financial situations.
Short-term financing: Credit card
A credit card is a quick and simple way to jumpstart your flooring project. Avoid accruing interest by paying each monthly balance in full. With this form of revolving debt, your card has a fixed spending limit, and the amount of credit available each month depends on how much you spend and pay off. Since credit cards are unsecured, meaning they aren't backed by collateral, they typically come with higher interest rates than other financing methods such as a secured or unsecured personal loan, or a home-equity line of credit. However, if you have a lower credit score, or a limited credit history, responsibly managing your credit card will improve your creditworthiness over time.
Medium-term financing: Personal loan
A personal loan at a competitive rate could be your best option for medium-term debt, usually paid off by equal monthly payments in two to five years. Loan payments consist of payment toward the principal borrowed amount plus interest. You can borrow anywhere from $1,000 to more than $50,000. Even if your credit isn't top-notch, some credit unions or banks are willing to help find a way to finance your dream remodel.
Long-term financing: HELOC
If you're willing to borrow against your property, taking out a home-equity line of credit (HELOC) especially makes sense if the improvements increase the value of your home, which is generally the case with new flooring. You'll increase your equity, and your interest payments may be tax deductible — consult with your tax professional. A HELOC acts as a cash reserve over a period of time, while offering flexibility of borrowing smaller amounts periodically, and not having to pay interest unless you actually make a withdrawal.