The Ultimate Home Remodeling Stress Test
Remodeling projects can push couples to the brink.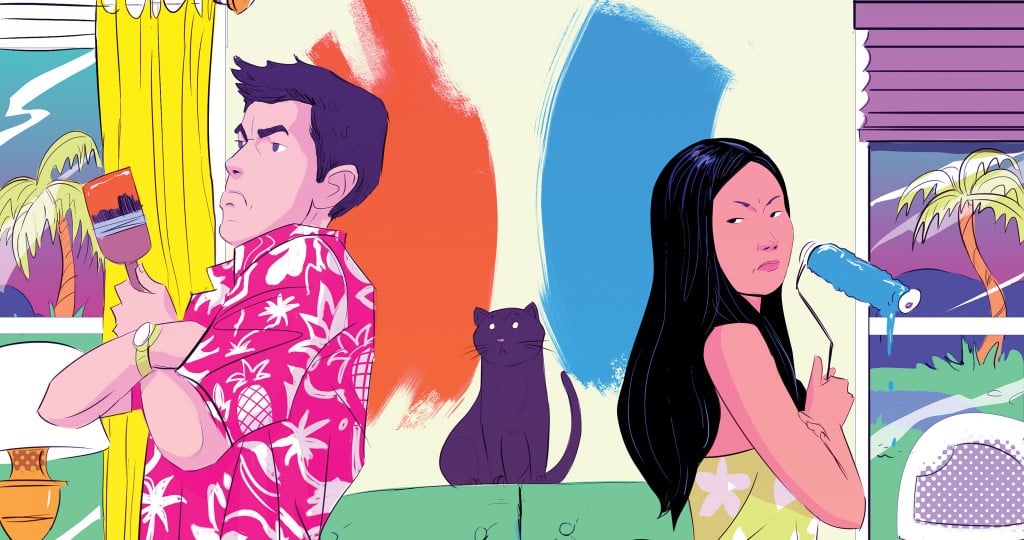 Remodeling can be noisy, messy, expensive and, oh, did we mention noisy? All that chaos can cause stress on any marriage. "It's not a bad idea to sit down with the clients before a demo and talk to them about the potential of getting irritated with tradesmen and with each other," says Glenda Anderson of Details International Inc. "The mellower they can remain, the smoother the job should go." Here are a few expert tips on how to keep it together no matter how much sawdust is flying around.
TIP #1
START WITH A SOLID FOUNDATION. "If your relationship with your significant other is already shaky, don't start a construction project," says Evan Fujimoto of Graham Builders. "You go on an emotional rollercoaster, because each person has his or her own ideas and priorities, and the amount of money being spent is significant."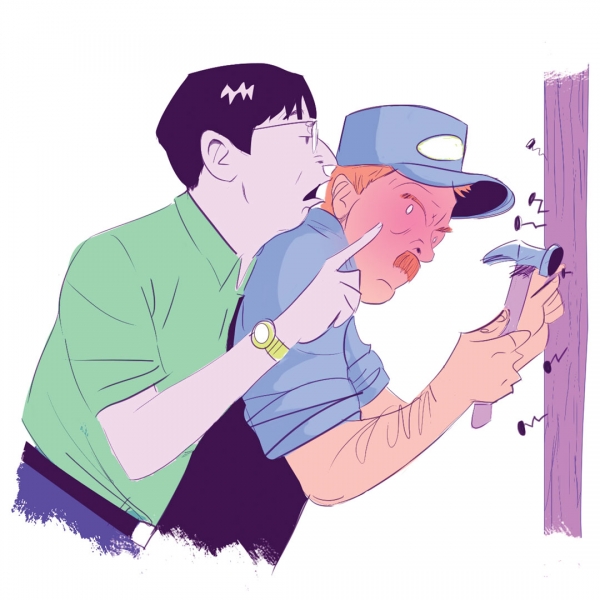 TIP #2
TALK IT OUT. "Relationships have ended over construction projects because of a lack of communication, respect and empathy," says Fujimoto. "Avoid arguments over silly things like which shade of white — Dove White or Swiss Coffee. If it's something you won't even remember three weeks after the walls have been painted,
it's white!"
TIP #3
STAND BACK. WAY BACK. "One of the biggest irritations to tradesmen is micromanaging by the client," says Anderson. "Hovering over their shoulders can cause the tradesman to fumble and do a less good job. Discuss concerns with the contractor or designer. If a correction is necessary, that person should handle the issue."
TIP #4
TAKE CARE OF BUSINESS. "If all baths are being remodeled at the same time, one toilet should be set in place every evening so clients can be less inconvenienced during the process," Anderson says.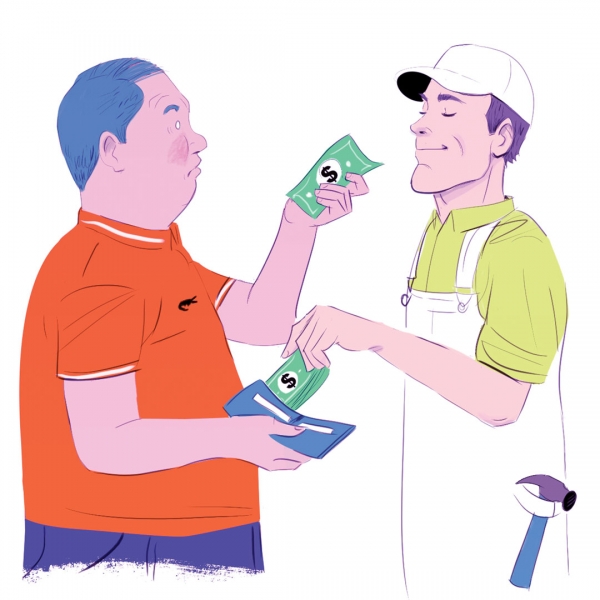 TIP #5
MIND THE GENERATION GAP. "In Hawaii households, sometimes as many as six stakeholders are involved and that's when things get dicey," Fujimoto says. "One party can feel like they aren't getting an equal amount for the investment they're making. Families need to discuss worst-case scenarios and have answers ready."
TIP #6
YOU CAN'T ALWAYS GET WHAT YOU WANT. "Unless money is no object, hard choices have to be made," says Fujimoto, who offers this bit of advice for couples, "When it involves a husband and wife, it's best to find out what the wife really wants and let her have it. Whatever it is. Don't even think of taking it out."
TIP #7
GET IT TOGETHER. "All goods should be on island before gutting a home," says Anderson. "Then about three to four weeks should be adequate for most projects. All contractors and subcontractors must be available and on hand."
TIP #8
HAVE PLAN B READY. For example, if remodeling your kitchen, make a mini-kitchen. "Use a hot plate, electric hot water and perhaps a toaster oven or microwave for simple meal preparation," says Anderson. "An outdoor barbecue can be a godsend."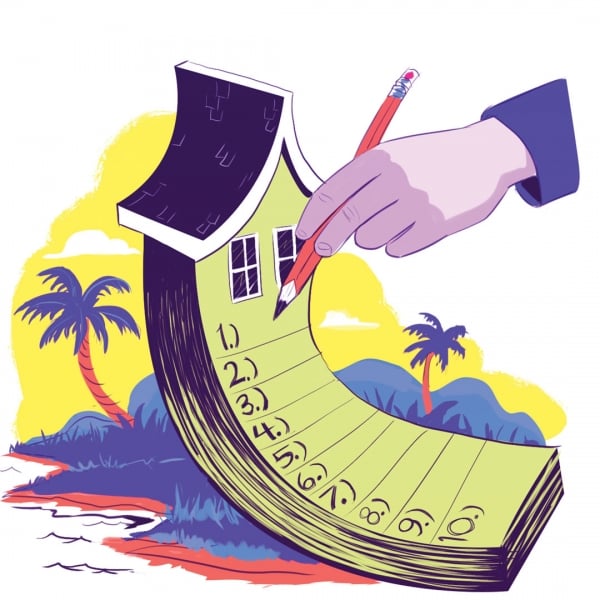 TIP #9
FIGURE THE FINANCING. "It will always cost more than what you think, so look hard at your finances and be fiscally responsible," says Fujimoto. Set up a budget to track expenses and review it often.
TIP #10 
PRIORITIZE. "People need to make lists," says Fujimoto. "What are your Top 10 items by ranking? What are your overall goals and objectives? What are you willing to compromise on? Actually seek consensus, not compromise."