Tackle Your Small-space Issues with a Crafted Closet Solution
A customized closet system can help you organize and make the most of your space.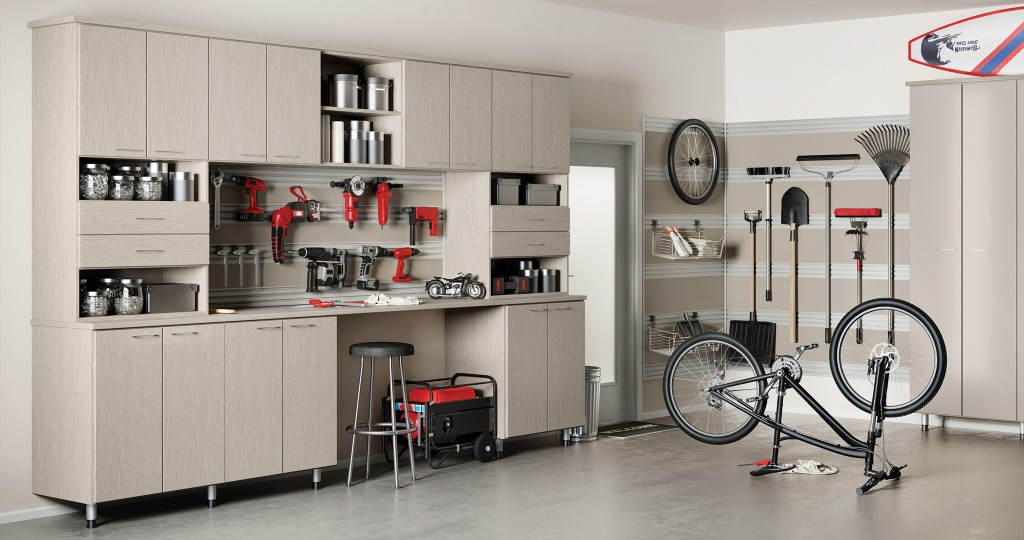 Unfold a customized closet system to help you get organized and make the most of your small space.
Maximizing the space in your home is no easy feat, but you can tackle your small-space issues with a custom-made closet solution. Consider upgrading and installing a system that can offer you storage and help you get organized, while being tailor-made to your living area and lifestyle.
Factors to consider when purchasing your closet system include material finishes; accessories, such as drawers, shelving and lighting; and most importantly, the size of your space, whether in your bedroom, living room, pantry or office. When you decide to get started, prioritize where you want to begin and what you are storing, mentions Jason Bohn, designer and installer at California Closets Hawaii.
Closet system prices will vary based on your customization, so work with your local credit union or bank to address financing your dressed-up investment.
"From closets, garages, entire homes and everything in between, let our team of experts here at HawaiiUSA help you to choose wisely with all your financing needs."
— Kris Yoshikawa, Aloha Branch Manager, HawaiiUSA FCU
Projects for every price point
$ FreedomRail Organizer System

Have the freedom to create the closet system of your dreams with the FreedomRail. "It's very versatile," says Susan Gusukuma of Simply Organized. The closet system can be installed virtually anywhere in the home, from the bedroom to the kitchen and garage.
• Easy installation: simply drill the rail into the wall, hang uprights vertically and snap components into place.
• Completely customizable and parts sold separately, allowing you to change or upgrade your system whenever you like.
• Can hold up to 150 pounds per foot.
• Available in an array of finishes from Simply Organized.
Best way to pay: CREDIT CARD
$$-$$$ The Contemporary Finish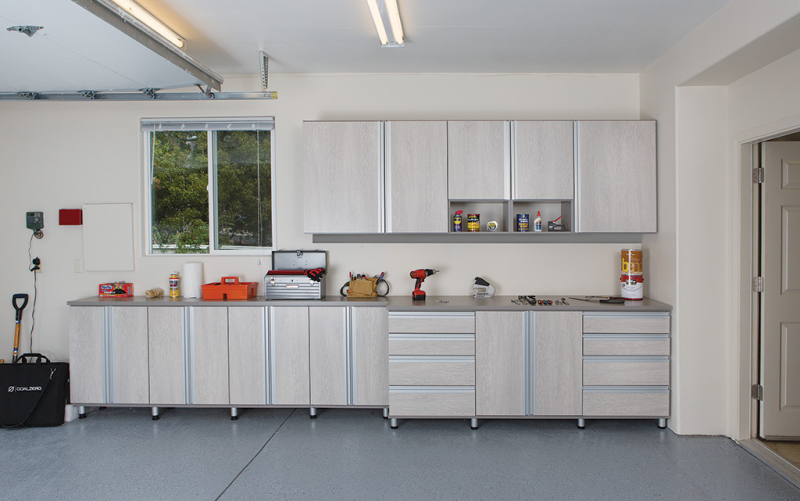 A closet system in the garage can help store away tools, supplies, sports equipment and items not often used. We all tend to hang on to things that we may not use that often or ever, says Bohn. So with good organization and cabinetry in the garage, you can neatly put away items to create more space in your home.
• The light, modern finish creates an airy color palette.
• Slab door, drawer fronts and a countertop in complementary finish rounds out the seamless aesthetic.
• Features include concealed storage cabinets with adjustable shelving, and more.
• Available from California Closets Hawaii.
Best way to pay: CREDIT CARD OR PERSONAL LOAN
$$-$$$ An Industrial Interior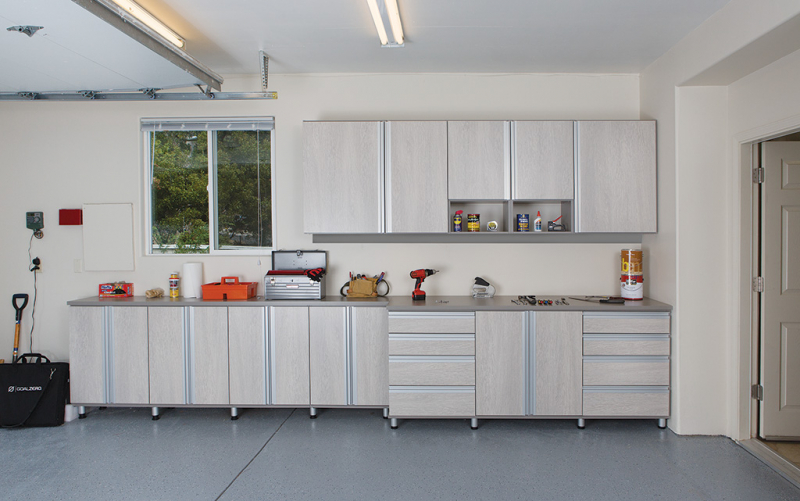 Get to work on all your projects right at home with a made-to-order closet system. "The sky is the limit when it comes to the customizations available," says Bohn. "Our extremely talented production team manufactures each individual custom closet system from scratch in our factory in Kapolei."
• Overall industrial look with slab door, drawer fronts and sleek handles that add polish.
• Hang tools on the slat wall and utilize the integrated workstation for your home projects.
• Concealed storage cabinets include adjustable shelving for changing needs.
• Available from California Closets Hawaii.
Best way to pay: CREDIT CARD OR PERSONAL LOAN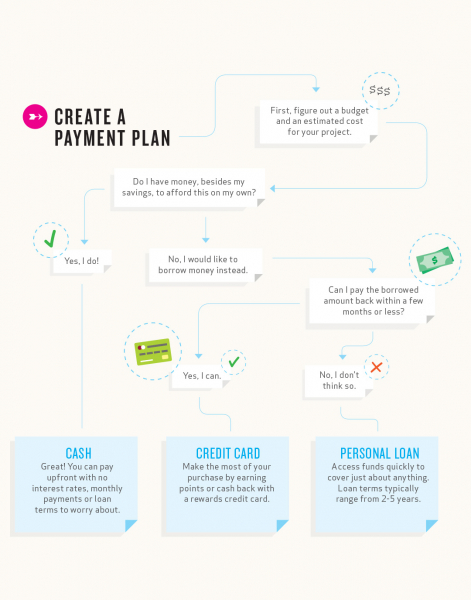 HawaiiUSA FCU
Aloha Branch Airport Trade Center, 550 Paiea St., Sute 126
Monday-Friday 8 a.m. to 5 p.m., Saturday closed
(808) 841-6836
hawaiiusafcu.com