Take a Look at the Latest in Kitchen Cabinets
DeWils Fine Cabinetry combines tasteful aesthetic with practical utility.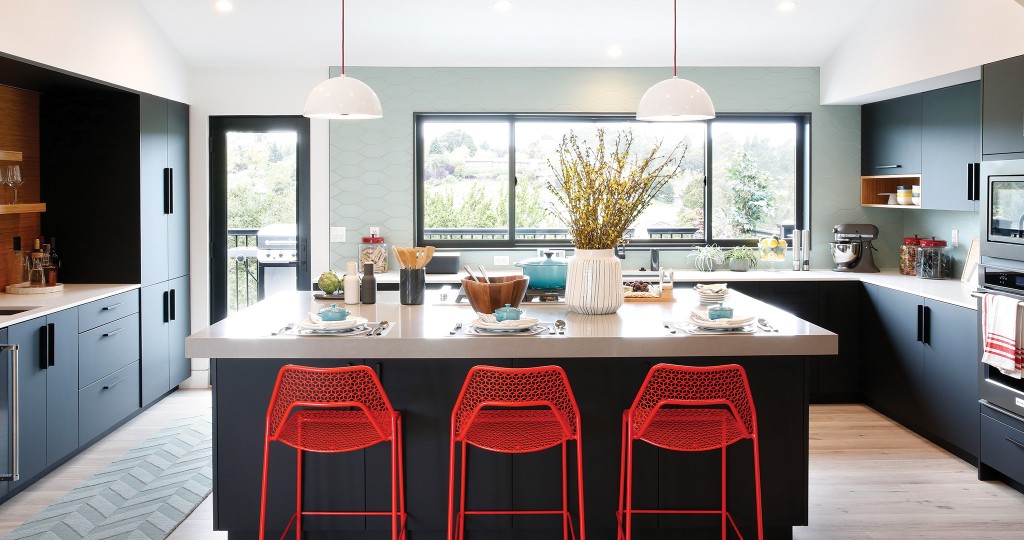 When it comes to kitchens, quality cabinetry is widely regarded as the backbone of any well-designed area. Not only do cabinets provide a place to store your pots, pans, spices and other items, they can also add a touch of personality and style to an otherwise plain-looking kitchen.
And while it can be tough to combine tasteful aesthetic with practical utility, DeWils Fine Cabinetry has struck a balance with its latest Fenix® Collection.
By combining a variety of resins, cabinets from this collection are produced through an electronic beam curing process – a procedure that uses high heat and high pressure to chemically alter the resin into a single composite. The end result produces a material that is nonporous and high-density – two characteristics integral to its utility.
Made with kitchens in mind, cabinets from the Fenix® Collection are anti-fingerprint, mold-resistant and water-repellent. Minor scratches can even be buffed out with a common Magic Eraser. Due to its nonporous nature, it is highly resistant to acidic solvents and harsh household cleaning agents.
Available in a variety of colors, the matte finish gives off a contemporary look that's soft to the touch and extremely durable.
Due to its high resiliency and aesthetic qualities, engineered composite materials are fast becoming a popular choice for homeowners to use in flooring, walls and countertops. And it seems like cabinets are next.