The Key to an Organized Kitchen
A simple solution to a clean space.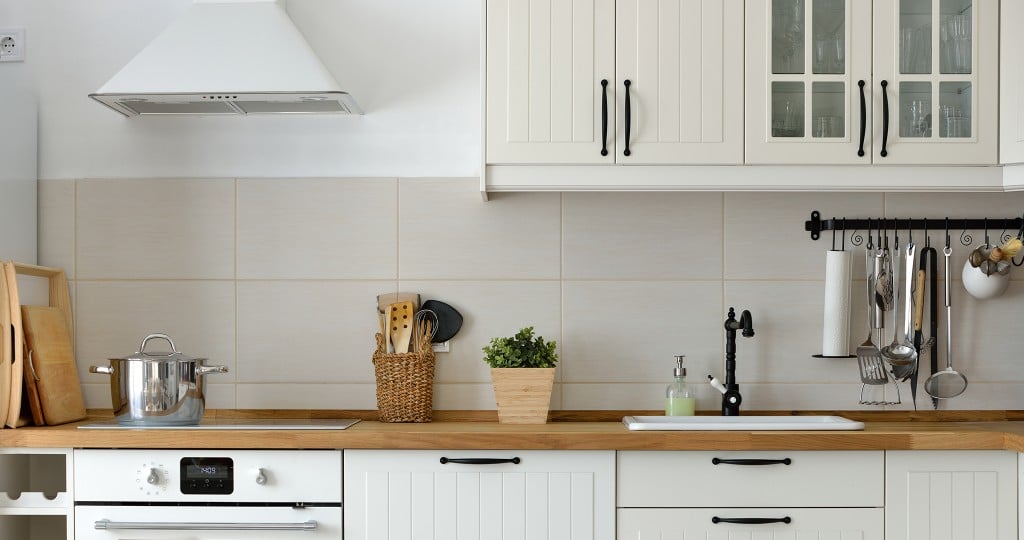 Having a clean and tidy kitchen that's free of clutter and messes can be beneficial for so many reasons. It can cut down on your time prepping in the morning, keep things arranged neatly for when you have company over and make it easier to find a specific item you're looking for (like that waffle maker you haul out once a month).
But the true key to an organized kitchen? Having a home for everything. And with smarter storage and ample cabinetry space, you're sure to have a place for all your small appliances, pots and pans, dry goods and spices.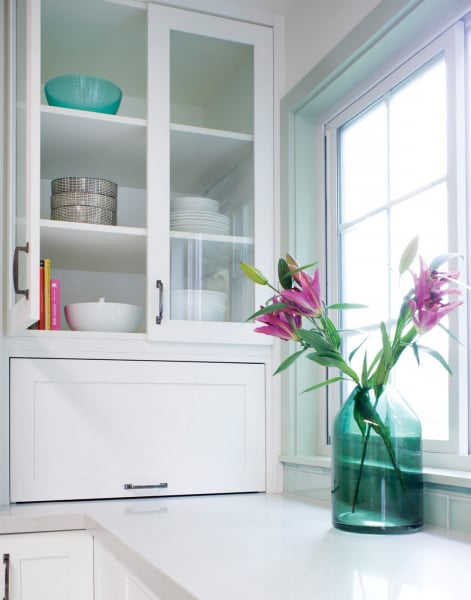 Consider incorporating an array of storage options, like this kitchen's addition of a display cabinetry and appliance garage that tucks away your rice cooker and other everyday small appliances.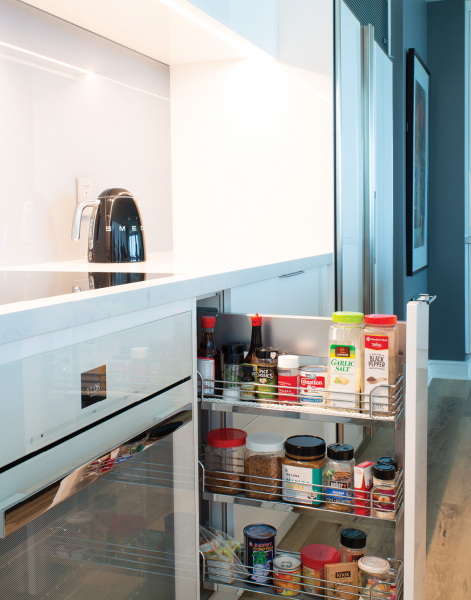 Outfit your cabinets in accessories that'll make organization a breeze. This condo's kitchen has built-in accessories and inserts like a pullout drawer for spices located right next to the oven and cooktop.