The Painting Primer
The experts from Pioneer Ace Hardware share expert tips on painting, from floor to ceiling.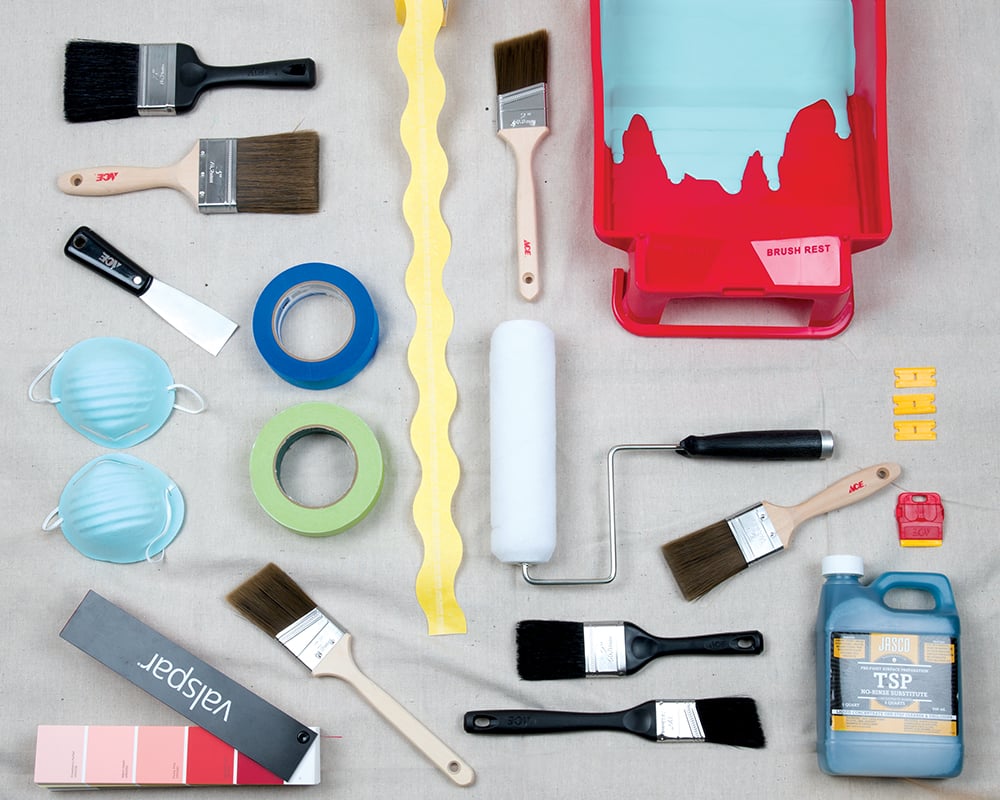 How should a novice painter get started at Ace? What are the essentials?
A paint project can be broken out into 3 main parts: prep, paint and cleanup…that's after you've chosen your color of course!
Here's what you'll need for each section:
Prep: caulk/ caulking gun, drop cloth, putty knife, scraper, sandpaper, sponge, spackle/wood filler, painters tape, ladder, dust mast, gloves, goggles
Paint: brushes (angled and flat), roller frame with covers, painting rags, paint tray and liners, extension pole
Clean up: buckets, cleaning rags, paper towels, shop towels, sponges, trash bags, mineral spirits or paint thinner (for oil-based paints)
What paint colors are trending at Ace?
Our newest Hawaii collection by OPI includes sophisticated colors like "Just Lanai-ing Around" or "Do You Take Lei Away" what a great way to love your walls as much as you love your nails!
When should a painter use spray paint?
Spray paint is so versatile and the technology that has gone into creating it now gives you so many ways to incorporate it into doing quick projects around the home. Small jobs like updating outdoor wicker furniture, picture frames, shelves, appliances and so much more. You'd be amazed at how much you can change a room by adding a touch of color and with spray painting it's affordable and so easy.
Are there tools at Ace, not in Paint section, that can be used for painting?
We would recommend a pressure washer for tackling larger outdoor painting projects, prep cleaning is so essential in the outcome of the paint job.
What techniques and brushes should a homeowner employ when painting?
The type of paint brush or roller you use depends a lot on the texture of the wall or material that you are painting.
Interior Room: rollers work well and cover large areas to get your job done quickly.
Ceiling: a new ceiling paint we carry by Valspar is tinted purple and dries white which is so inventive especially so you can see what areas you've covered.
Furniture: spray paint is best, it comes in a large array of colors and is quick and easy to spruce up furniture.
Lanai or deck: use a high quality paint pad or brush to get the best results.
Cement: use a reliable water blocking primer prior to painting, it will seal the cement and keep your paint from peeling.
Glass: a primer like B.I.N. from Zinsser, creates a long lasting bond for the top coat of paint.
New at Ace:
An exciting product that has really taken off is Plasti Dip. It's a multi-purpose rubberized spray paint that comes in a variety of colors and finishes. It's easily applied and even easier to remove, a great way to dress up your vehicle, you can paint everything from your rims, emblems to even the car itself! When you are ready to change up the color you just peel and start over.