The Rising Cost of Lumber in Hawaii
A combination of factors have led to massive price increases.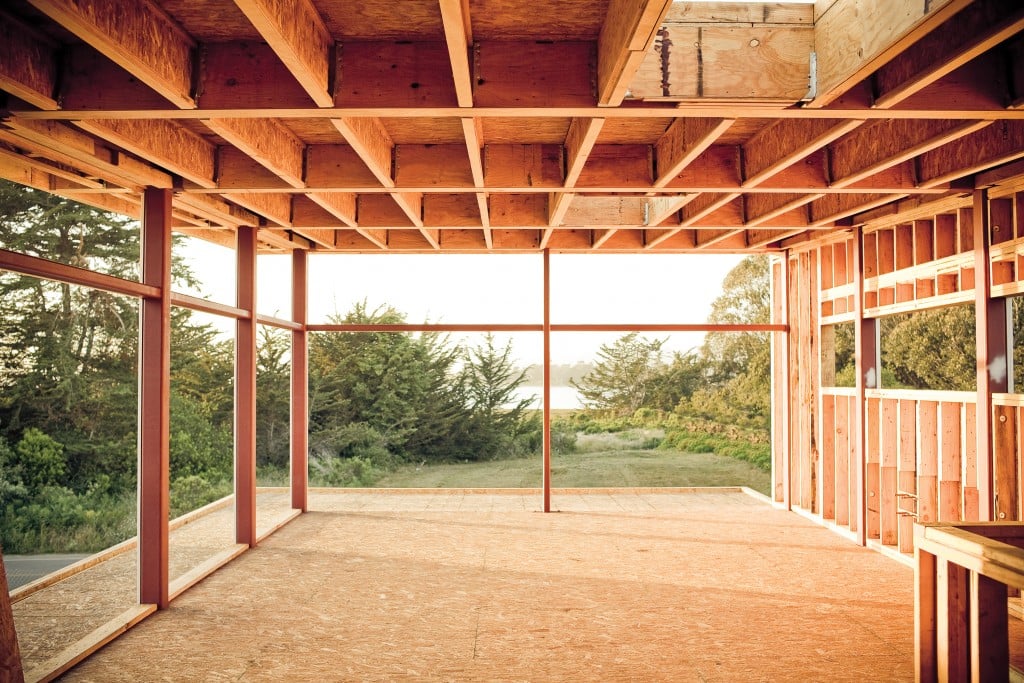 Many of us can remember where we were when we landed on the moon in 1969, what it felt like to wait in line during the 1970s oil crisis and how so many American families lost their homes and jobs during the Great Recession from 2007 to 2009. COVID-19 impacted just about everybody on the planet in 2020. As we gain our footing, extraordinarily high lumber prices have become a national experience as well. 
COVID-19 and events leading up to the pandemic created a perfect storm for price increases: 
2017: The U.S. imposes tariffs on Canadian lumber, creating a shortage of imported lumber we would need access to later.

 

March 2020: The U.S. declares the COVID-19 pandemic a national emergency.

 

May 2020: Most states issue "stay at home orders" and treat the construction industry as an essential business.

 

Mid-2020: Lumber mills shut down plants in anticipation of a major drop in demand, leading to a massive decrease in production.

 

Summer and fall 2020: City dwellers migrate to more spacious suburbs, creating demand for new homes, and work-from-home lifestyles create demand for remodels.

 

Fall 2020: Stimulus packages infuse dollars into the economy. COVID-19 safety protocols create difficulties in labor management for businesses, including lumber mills. Mills place limitations on orders to manage inventory.  

 

Late 2020: Closures of driving schools and COVID-19 protocols impact freight and transportation. This creates additional gaps in lead time and deliveries.

 

Early 2021: Lumber futures spike to an all-time high. Hawaii suppliers are impacted by reduced inventory and an inability to stockpile.

 

Mid-2021: Prices continue to rise with little response from the government. The National Association of Home Builders and the Building Industry Association of Hawaii encourage legislators to immediately address the sharp increases in lumber prices and create stability across the nation. In June 2021, lumber futures see a small dip.

 
In Hawaii, one piece of 5/8-inch plywood cost roughly $25 in March 2020, $44 in October 2020 and close to $100 in June 2021. The NAHB reports that year over year, the price of lumber increased by more than 300%, resulting in an average increase of $36,000 per single family home. That dollar amount is even higher for Hawaii homebuyers, because home prices here are already impacted by heightened pressures on shipping, freight, materials and labor. 
What once was accessible is now suddenly and widely out of reach. Builders and homebuyers are forced to rewrite contracts, families that had pre-qualified now face financing delays and loan restructuring, and build projects planned last year now far exceed budgets.  
From steel to computer microchips, supply chains scramble to find balance and lumber supply chains are no different. We've seen significant price increases, product shortages and extended lead times for all types of materials ranging from soft woods for framing houses; hardwoods for decking, flooring and finish trim; and lumber for cabinets, furniture, engineered wood products, windows, cabinets and more. 
As with everything pandemic-related, the future is uncertain. Industry stakeholders and economists are concerned about another spike, inflation and other economic stressors in the wake of COVID-19. Others posit that the lumber pricing bubble has popped.  
What we do know: The U.S. has shown a massive appetite for building during a time that could have been stifling to the industry. A similar frenzy occurred during the 1970s gas shortage. So, when was the last time we paid 80 cents at the gas pump? 1979. We may never see $25 plywood again.  
Go to biahawaii.org to learn more about industry issues such as lumber rates, and to follow advocacy efforts toward a stable economy.  
Beau Nobmann is president of the BIA-Hawaii.