The Test of Time
An Enchanted Lake Home Gets a Modern Kitchen Update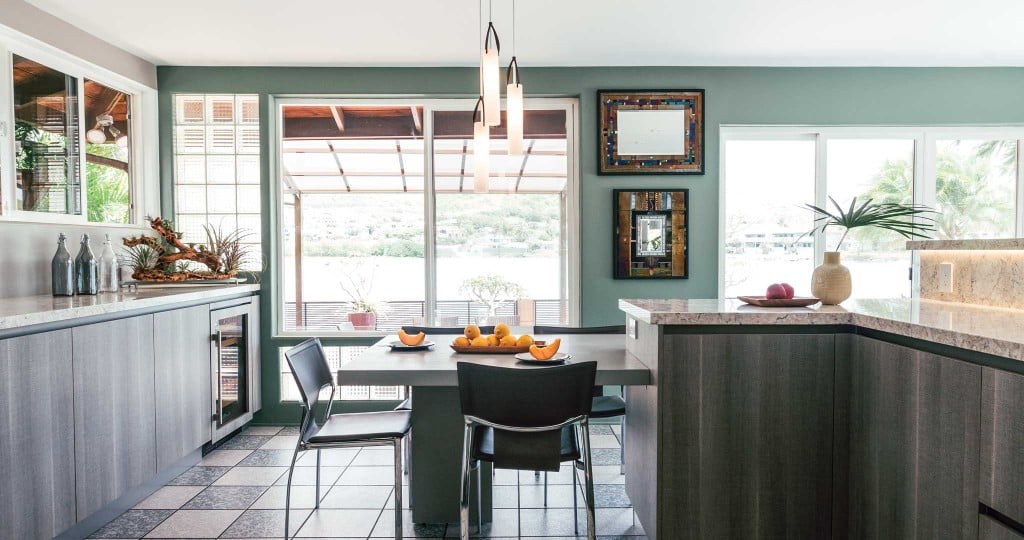 Seventeen years ago, an Eastside family spent a lot of time and effort designing their dream kitchen. The open-concept space was functional, allowed fluid access to outdoor living areas and boasted stunning views of the lake. Last year, after an under-counter hose burst, spilling a few thousand gallons of hot water and flooding the kitchen, the homeowners needed a redo.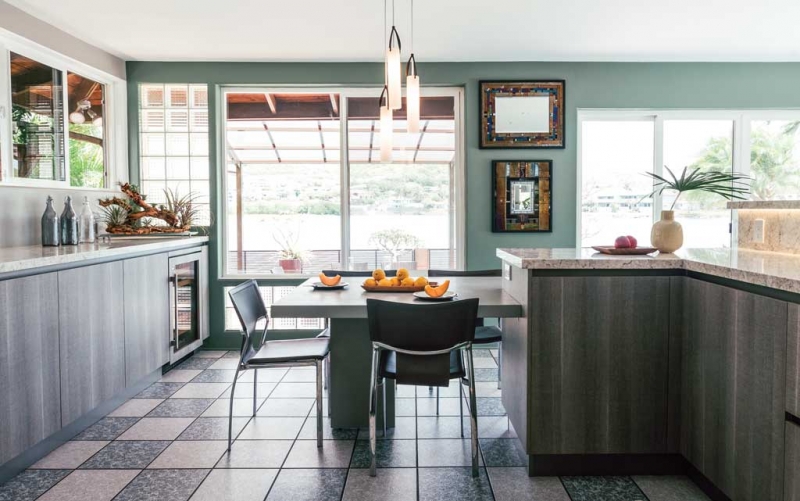 Water is the worst thing for cabinets," explains J.R. Ludlow, AKBD, lead designer at INspirations Interiors. "It doesn't matter if your cabinets are MDF, plywood or solid wood, scalding hot water will damage any and all of them.
Whatever is touching the floor will act like a straw and just suck up all the liquid and start expanding. Their kitchen was actually in pretty good condition for a kitchen that had stood under inches of scalding hot water; mostly because it had European cabinets, which sit on feet, so the flood damaged a lot of the appliances and the panels that ran to the floor."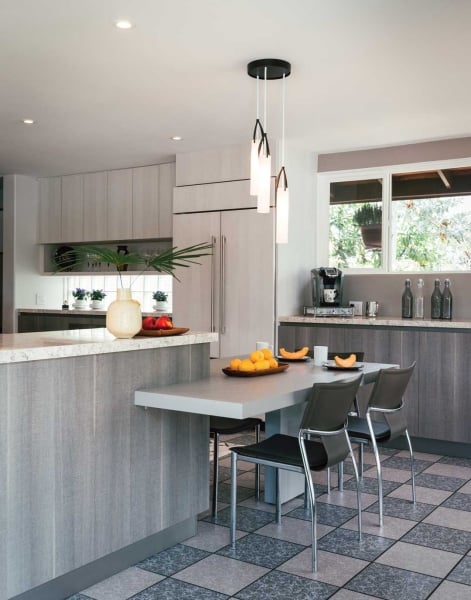 When the homeowners realized they would have to replace the entirety of their kitchen, they looked at their space and asked themselves what needed to be changed. With an effective layout, the renovation would be mostly cosmetic with modern updates and new organizational features. Drawn to INspiration Interiors' new Italian cabinetry line, the homeowners looked to Ludlow to help them rebuild their favorite part of their home.
Impressed by the resilience of their original kitchen's melamine cabinetry, the homeowners were confident in outfitting the new kitchen with a similar material. Choosing Valdesign Grafica in the Rovere Sablè Peltro finish for the majority of the kitchen, and a custom breakfast top in Rovere Laccato Platino, the homeowners kept the design minimalistic and the color scheme in soft neutrals.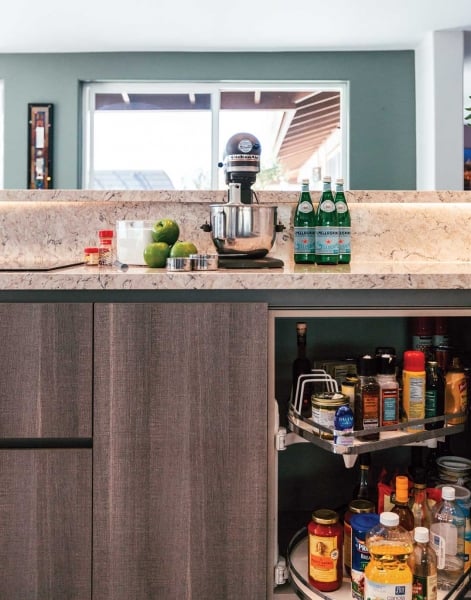 An under-counter wine refrigerator and several built-in organizers — including a pullout spice rack, wide and shallow drawers with spacers, and pop-up shelving to conceal appliances — keep the kitchen orderly and countertops clear. Sleek appliances and a paneled refrigerator blend perfectly with the gray, woodlike finish of the cabinets.
"Together we were so thoughtful about where everything went — I loved that they knew where they wanted everything," says Ludlow. "It was our first kitchen designed with the Valdesign kitchen and we had to go through some growing pains with our Italian manufacturers in the design and confirmation process, but in the end the homeowners are happy and the space is beautiful."