The Value in Customer Reviews
The Better Business Bureau provides a useful resource that benefits both businesses and consumers.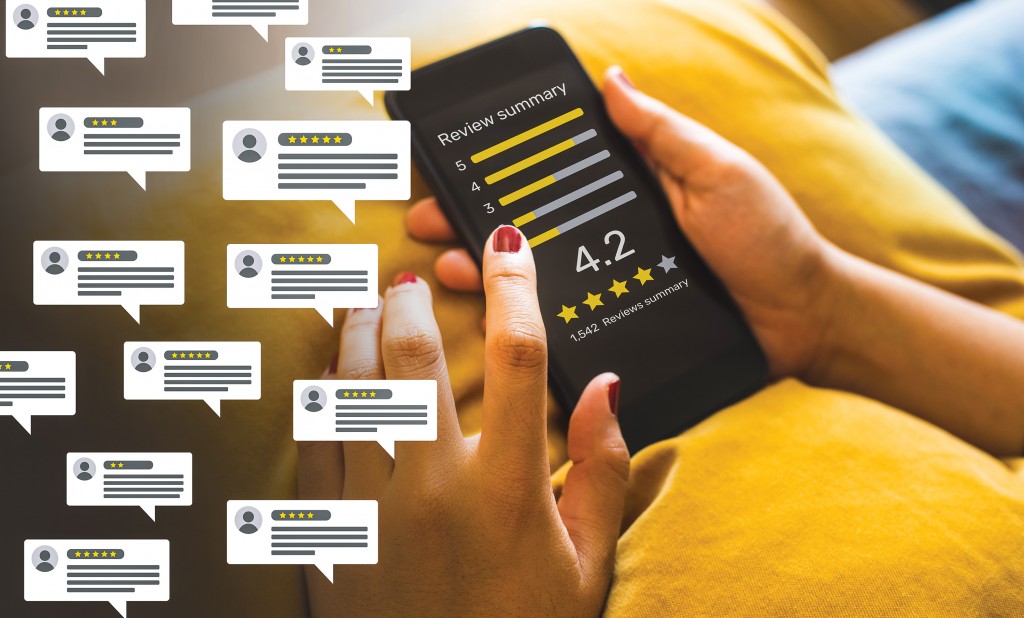 Your home remodeling project should begin long before construction gets underway. Finding the right design professional is the first and most important step.  
The search for a trustworthy contractor should, of course, include a check to see if the appropriate licenses and registrations are in place. But a close look at customer reviews and complaints, like those available on BBB.org, is equally essential.  
According to Website Builder, 97% of shoppers are influenced by customer reviews and 84% trust online reviews as much as recommendations from friends. Consumers share their experiences to help others make better buying decisions, reward companies for excellent performance and warn consumers about substandard services or products.  
Around 20% of reviews are fake, so reading the full assessment will likely reveal more than a quick glance at a star rating. If a company experiences a significant increase in reviews in only a short amount of time, that surge could be a sign of paid or fake endorsements. Some review sites show you the reviewer's history; check to see if the feedback was submitted locally. Reviews made from afar are often a red flag.   
The Better Business Bureau's customer review process authenticates feedback shared on its online directory. Successfully filtering out any fake or unfounded reviews is done by: 
Validating an email address or phone number of the reviewer.

 

Letting the business confirm the interaction with the customer and providing an opportunity to respond.

 

Allowing the reviewer to submit comments on the customer review. 

 

Scrubbing reviews to remove any inappropriate language or personal information.

 

Publishing the customer reviews to the company's BBB business profile. 

 
Reviews can be a useful resource for both businesses and consumers, even if what is shared is less than positive. Customers tend to be skeptical of a company with a perfect score, so tough feedback helps paint a more realistic picture. Negative reviews can also help a company learn and make necessary corrections.  
If you've worked with a credible, trustworthy company, make sure you leave a review. Sharing your experience can help other consumers connect with and support the business.  
And don't leave your home project to chance. Do your homework up front by visiting BBB.org.    
Roseann Freitas is the Hawaii marketplace manager for the Better Business Bureau Great West + Pacific.