These Specialists Can Help You Reach Comfort, Quality at Home
Aging in place gets easier.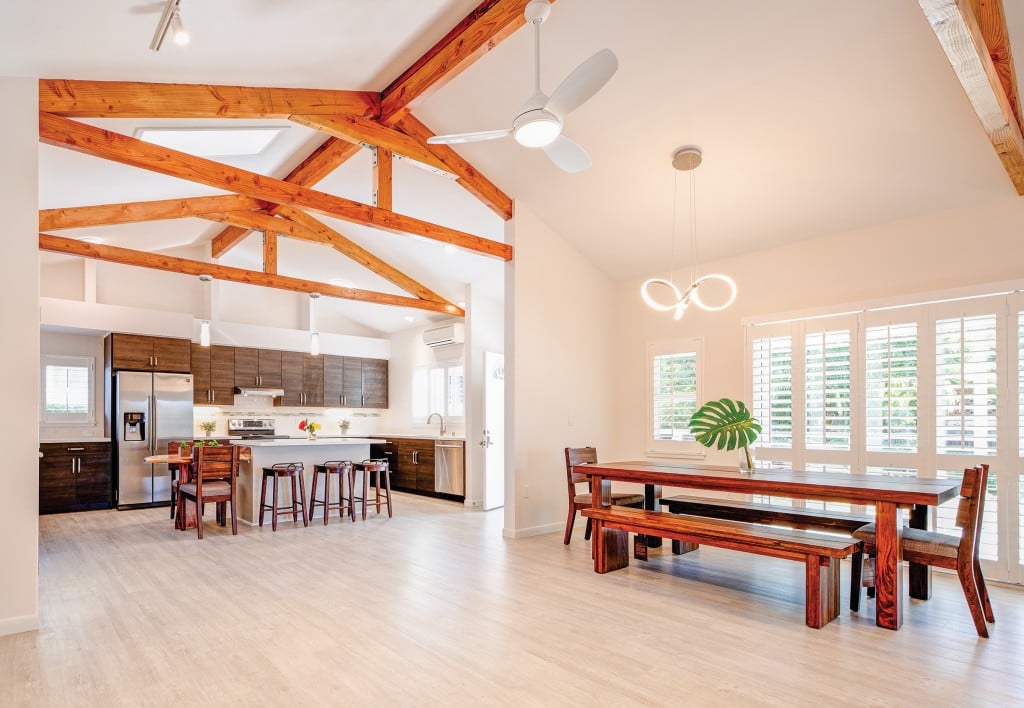 As we get older, tasks that were once second nature are now much harder to do. That's why home modifications for aging in place are so essential, especially in multigenerational households where family members, from keiki to kupuna, reside together. Whether you are building new or renovating, working with an expert is key.
To ensure quality work, the National Association of Home Builders, in collaboration with AARP, created the certified aging-in-place specialist, or CAPS, designation program. The program educates and trains professionals on the skills needed to create a home where kupuna can age in place with relative ease.
Professionals with the CAPS designation understand the unique needs of the older population, says Ryan Graham, a certified aging-in-place specialist and vice president of operations at Graham Builders. "They have gone through the rigorous training that educates about the special needs residents will need as they age."
Those with this designation will focus on issues that encourage safety and comfort while keeping home values and aesthetics in mind. Their efforts will make it easier to provide care to seniors when the time comes, says Graham, and allow them independence and freedom of movement for as long as possible.
Suggestions made by these professionals could save a family the high cost of assisted living or nursing care while providing the elderly the comforts of home, adds Marshall Hickox, a certified aging-in-place specialist and president of Homeworks Construction. "Most aging-in-place solutions are not any more expensive than traditional design," he says. Many traditional contractors use standard products and materials; however, choosing the correct ones and designing specifically for ease of use is where the expertise of a certified professional comes in handy.
Some aging-in-place home upgrades include the installation of higher outlets, lowering of cooktops and countertops, the creation of more space for easy navigation, widening of doorways and the elimination of trip hazards. Ensuring there's plenty of the right kind of lighting is important as well.
"When searching for the right person to help you meet your aging-in-place needs, it's important to select someone who not only has a CAPS designation, but to make sure they are asking the right questions and are listening to your needs," explains Hickox.
There are many nuances to designing for aging in place that someone without the proper training may overlook. "Those that have been through CAPS education know that we are planning not only your current needs, but will [also] look into what your future needs might be," says Hickox. "A builder with a CAPS designated employee will give you the confidence in knowing that all the bases are being covered."