This Custom Closet is a Walk-in Luxury
A den is converted into a walk-in closet and office.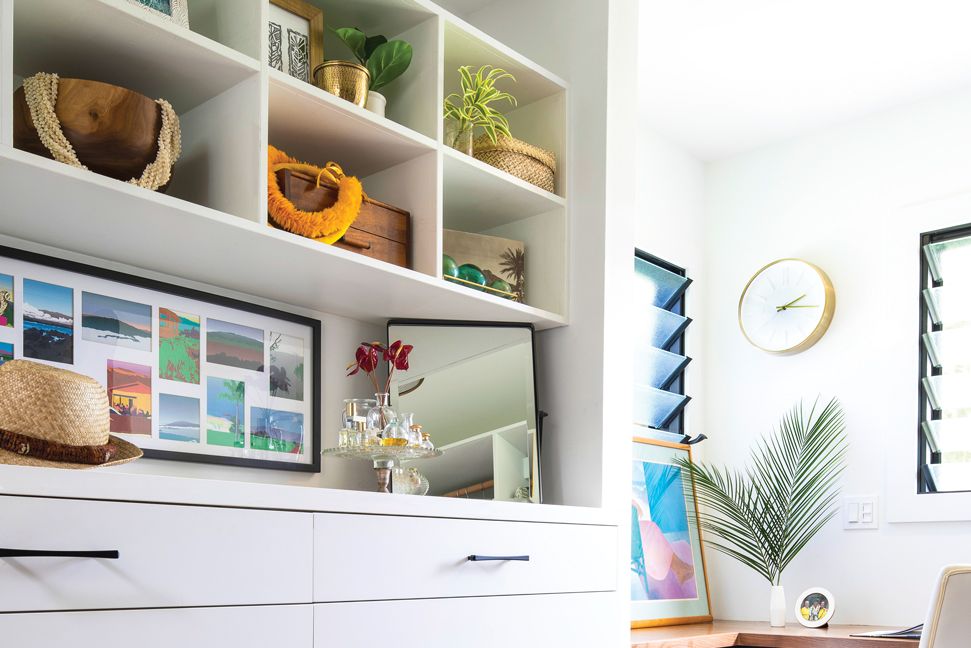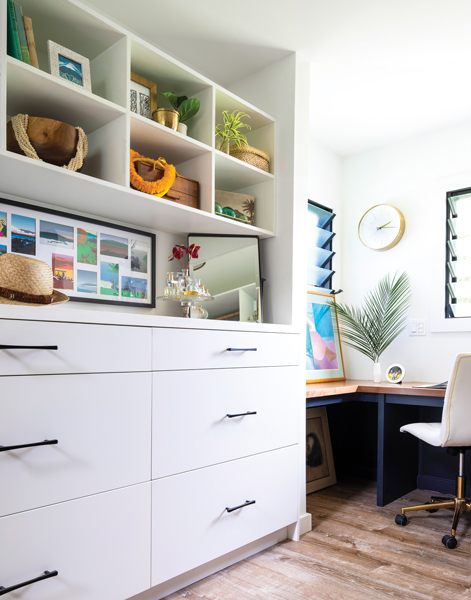 The den of this accessory dwelling unit built by Koolau Builders was converted into the wife's walk-in closet and office. Plus Interiors' flat panel white-painted cabinetry was customized to her taste, with drawers and shelves to store or display clothing, linen, décor and jewelry. The wrap-around custom walnut desk allows her to work from home or enjoy crafts like sewing. Breezway louvered windows on two of the walls bring in sunlight, but not heat.