Topping Off and Giving Back
A new residential building hits a major construction milestone, and the team at Ward Village strengthens its commitment to Hawaii's future.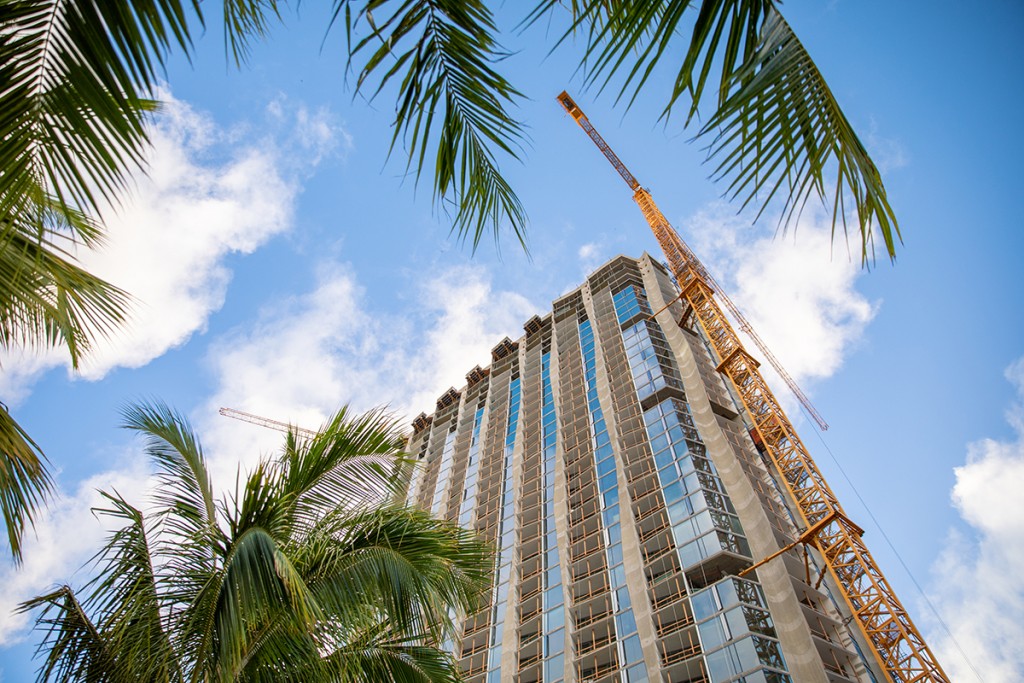 In November, Ward Village celebrated the topping off of its sixth residential high-rise, Kōʻula, which is slated for completion in 2022.  
In recognition of the contributing construction trades and the individuals on the job site who made the milestone possible, Ward Village donated $25,000 and its construction team, Hawaiian Dredging Construction Co., donated $10,000 to establish a scholarship for students enrolled in Honolulu Community College's Apprenticeship and Journey Worker Training program. 
Marking the raising of a building's final structural beam with a "topping off and giving back" gift, and supporting workforce training, career opportunities and growth for local residents have become Ward Village traditions. Ward Village giving is aligned with all future development milestones, including $30,000 at the groundbreaking of each residential project. In addition, for every new home sold within Ward Village, the developer contributes $500 out of sales proceeds, and homeowners have the option to make matching gifts. 
 Since 2014, Ward Village has been committed to Hawaii's future, supporting local nonprofits that focus on community, arts, education and the environment through philanthropic giving, volunteerism and cultural engagement. In 2020, the company partnered with the Hawaii Community Foundation to deepen its role in strengthening Hawaii's communities and investing in a bright future for Hawaii. 
To date, Ward Village has contributed more than $3.7 million to over 180 local organizations, and in the last few months alone, the company has gifted more than $200,000 to local nonprofit organizations, including the Boys & Girls Club, Center for Tomorrow's Leaders, University of Hawaii Foundation, Institute for Human Services and more. 
As this thriving neighborhood grows, so too does the team's dedication to improving the well-being of the environment, community and the lives of people who live here. Over the next five years, Ward Village is targeting its philanthropic contributions to generate more than $2 million to fund critical community priorities while continuing to grow opportunities for homeowners and construction partners to contribute to causes creating a more equitable future for all residents of the neighborhood.  
Offered by Ward Village Properties, LLC RB-21701
Click here to read important disclosures.