Trash Talk
7 ways to lessen household waste and help save the world.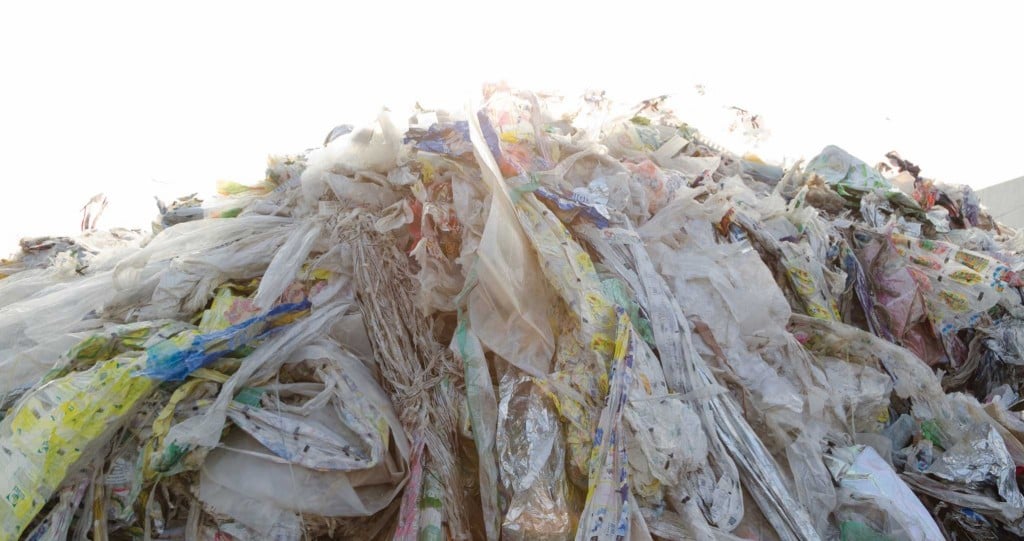 Let this message be a hopeful one, because we have made progress. Although we are generating more solid waste per household today than we were 30 years ago, we have also increased recycling by more than 25 percent and started dealing with our trash in more efficient ways. Local and national green-waste and recycling programs are slowly helping to eliminate greenhouse gas emissions by diverting these materials from landfills. According to opala.org, H-POWER, Oahu's waste recovery plant, produces up to 10 percent of Oahu's electricity and reduces the volume of refuse going to Waimanalo Gulch Landfill by 90 percent.
Putting cans in the blue bin, branches in the green bin, shopping at consignment shops, and composting egg shells and papaya skins are working. No matter the size of the problem, small steps every day help make a difference. Start your own green revolution at home using these simple, planet-protecting solutions:
Avoid Excess Packaging
Don't buy items that are more package than product. Support brands that use as little packaging as possible, buy products made from recycled materials, and avoid purchasing unnecessarily wrapped items such as fresh vegetables or fruit sealed in Styrofoam and plastic wrap. Bring your own reusable containers to restaurants to take home leftovers and never leave home without a reusable shopping bag to help eliminate paper, plastic and styrofoam packaging materials from your daily life.
A'ole Plastics
From toys and boating supplies to water bottles and shopping bags, plastics are everywhere and the main cause of marine pollution. "Every single-use plastic bag, fork, takeout container, and bottle we accept and throw away not only contributes to greenhouse gas emissions in the production of these petroleum-based products, but also in the disposal," says Doorae Shin, waste reduction coordinator at the Kōkua Hawaii Foundation. She suggests switching to mason jars and stainless steel containers, and using glass, wood or nonplastic products instead of plastic household items.
E-cycle Electronics
Electronics are some of the most difficult products to dispose of due to their hazardous contents, so it's important to deal with them carefully. First, try donating the device so others can have the opportunity to upgrade or fix it, and use it. Local nonprofits, such as Hawaiian Hope and Hawaii Computers for Kids, accept donated electronics and use them for occupational and educational purposes within the community. If the device is beyond repair, take it to your local Goodwill or Best Buy for safe and proper e-waste recycling.
Reduce, Reuse, Recycle, In That Order
According to Michael O'Keefe, recycling branch chief at the City & County of Honolulu ENV – Refuse Division, this is the order of preference for dealing with waste. "Buy only what you need and use all that you buy," recommends O'Keefe. "Try not to create waste. If you have to create it, then reduce and reuse it as much as you can, don't just throw it away. If it can't be recycled, then it can be used for waste energy."
Donate What You Don't Need, Or Eat
One person's trash is another's treasure. If you don't have use for something, donate it rather than throw it away including food. Local nonprofit Aloha Harvest rescues tons of food from restaurants, grocers and individuals every month, delivering it free of charge to social service agencies to help feed Hawaii's hungry. "Hawaii wastes over 237,000 tons of food a year," explains Kuulei Williams, executive director of Aloha Harvest. "When we focus on our homes, we should be thinking about our kitchens, food preparation and storage, and ways to reduce food waste. We can all make a difference starting from home."
Think Minimally, Buy Big Occasionally
Many of us need to "rethink" our day-to-day activities and consumption, switching from a culture of excess to a new mindfulness of minimalism. But, sometimes minimal means going big. Buying large containers or buying in bulk can help minimize waste, as long as you use all of the product and dispose of the containers properly. Avoid buying single-use beverage cans and bottles, and instead purchase beverages in larger containers or as a concentrate. "Drink more water from the tap," encourages Shin. "Hawaii has the sixth-cleanest tap water in the whole country, and we actually have a higher-quality tap water than a lot of bottled-water companies provide."
Compost Food Waste
Composting is the best way to minimize food waste. Forty percent of solid waste in Hawaii is food waste, a perfect source of nutrients for plants and soil. You don't need to have a large yard to start a compost and reutilize food waste. Vermicomposting, a practice using worms to process the waste, is a closed system that only requires a small space on a lanai and accepts nearly all vegetable and fruit scraps. Honolulu company Kokua Worms offers residential vermicomposting supplies and tutorials.
QUICK TIP
There are 5.25 trillion plastic particles littering the ocean. Spend 20 minutes on your next beach day and pick up plastics.
---
Curbing the Waste
Help keep Oahu's curbside programs running efficiently with these basic rules:
1. Only recycle the acceptable mixed materials, which are listed on the sides of the blue carts.
2. Do not put trash bags or plastic bags in the blue or green carts. All of those bags have to be broken up by hand and add an unnecessary component to the waste stream.
3. Always use trash bags to contain waste in the gray cart.
4. Keep the lids closed and the items in the carts. Carts with green waste or refuse or boxes protruding out the top cannot be collected.
5. If in doubt, check it out. Visit opala.org/solid_waste/curbside.htm or call 808-768-3200 for further questions or assistance.