Tried it, Loved it: Windows
Keeping cool with the latest advancements in window technology.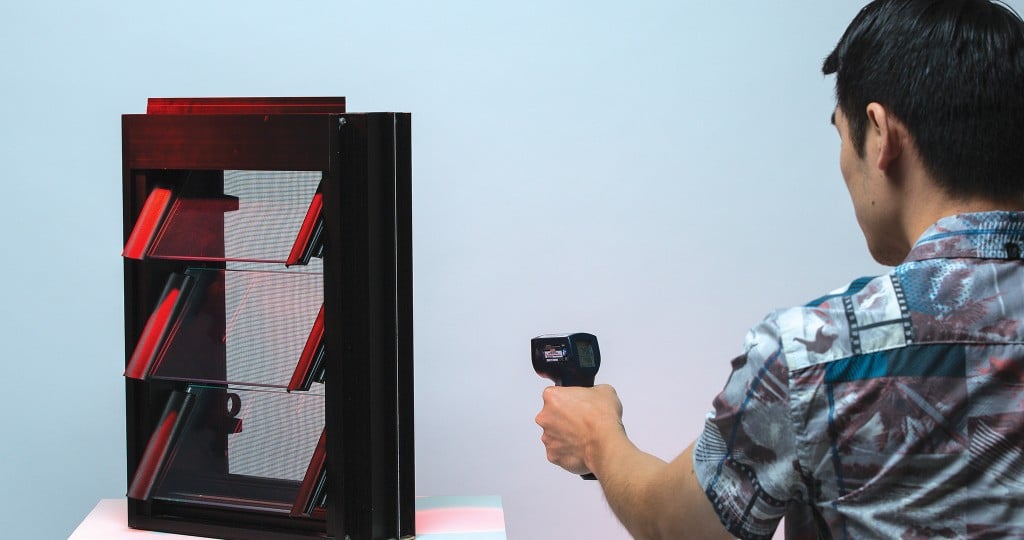 The Editorial Staff at Hawaii Home + Remodeling tests some of the hottest products in the industry to see if they really perform the way they're supposed to. Check out what they found.
Who tried it
Stephanie Kim, Associate Editor
What it is
Tropical Polymer Shutters, from Island Shutters
What it does
Island Shutters' Tropical Polymer Shutters are man-made with solid, nontoxic synthetic material. The shutters won't warp, crack, peel or yellow. They're water- and termite-resistant, fire retardant, and insulate two times better than wood shutters. They also come in an array of painted finishes.
What we tried
I wanted to test Island Shutters' tropical polymer shutters because they are functional, versatile and made for island living. Shutters are tough against trade winds and heavy rain, while also maximizing airflow and maintaining privacy. So, I picked up my sample of tropical polymer shutters in a white finish to see if they lived up to their name. I chose 3½-inch panels, a popular size choice among homeowners and a happy medium between the 2½-inch plantation style option and the larger 4½-inch panel.
To test their strength against a variety of tropical elements, I mimicked heavy rainfall by practically drowning the shutters in water, but the panels remained in place and the water glided off with ease. After various elemental experiments, the shutters were unchanged with no signs of moisture damage, warping, cracking or peeling. The finish stayed intact and the shutters were able to open and close with no issues.
Why we love it
The shutters are definitely durable and made for our tropical weather, but what I enjoyed most was the style of the shutters — it gave a polished, sophisticated look while providing insulation to the room. Customization is easy, plus, it's all made locally at the company's manufacturing facility in Kapolei.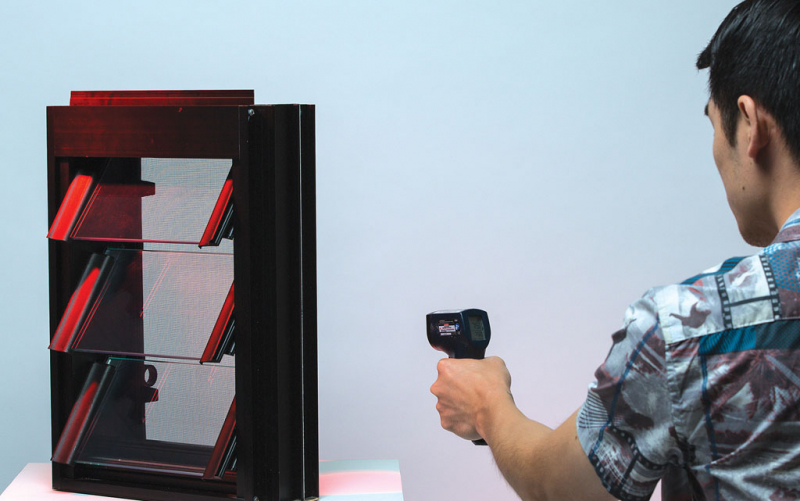 Who tried it
Tyler Shiroma, Associate Editor
What it is
Low-E Glass Louvers, from Breezway
What it does
Low-E, or low-emissivity, glass is designed to minimize the amount of ultraviolet and infrared light allowed into your home, while still allowing the natural sunlight to brighten your interior spaces. This means an overall cooler home in those hot summer months, reducing the need for fans and air conditioners and netting you energy savings in the process.
What we tried
Taking home the framed sample, I tried testing basic functions first, like opening and closing the louvers, as well as observing the color of the low-E glass compared with a standard louver. I then took a heat lamp and directed it at the framed sample. Using an infrared thermometer, I was able to measure the temperature of the surface behind the low-E glass louvers, and compare it to the temperature of a surface behind a standard glass window. Just as it claimed, the low-E glass outperformed the clear glass by a wide margin.
Why we love it
These louvers had the clarity of a crystal-clear glass window, but with extra benefits. I found that the window sample delivered on its promise, cutting down on the radiant heat from the brief heat test and proving its efficacy immediately. In addition to reducing infrared light, the low-E glass also cut down on ultraviolet light – yes, the type that will eventually fade your beautiful furniture! And finally, the low-E glass louvers were a breeze to clean in its frame. What more could you ask for?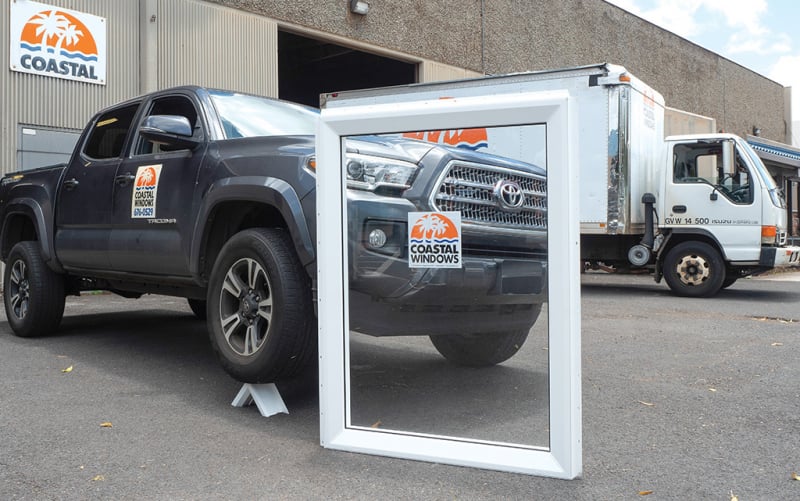 Who tried it
Stephanie Silverstein, Editor
What it is
CoastalGard™ Window and Door Frame, from Coastal Windows
What it does
Coastal Windows exclusively designs and manufactures a window and door frame that, when coupled with impact-resistant glass, is strong enough to minimize the risk of damage to a home during hurricane-force winds. It also provides homeowners with a sense of security from intruders, heat control barrier from the sun, UV protection for skin and interior surfaces, and noise reduction.
What we tried
The CoastalGard window and door frame is precision engineered to be the strongest vinyl window frame on the market. I put it to the test, with the help of the Coastal Windows team. President Bob Barrett used a forklift to raise a Toyota Tacoma a few feet in the air, while vice president/RME Clint Tirpak slipped a sample cut of the frame below the passenger side tire; Barrett then lowered the truck on top of it. We let it absorb the weight of the truck for about 10 minutes, and I observed no damage to the frame after they removed it.
Why we love it
The pairing of a CoastalGard window or door frame with impact-resistant glass can help to protect a home. The laminated layer of the glass is designed to stay intact, even if the glass itself shatters, ensuring windows remain in place and provide a seal. Our test aside, CoastalGard products are impact rated and certified by an independent testing lab. Coastal Windows offers a lifetime warranty on residential applications of CoastalGard windows and doors, making them a safe choice.