Use This Island-Inspired Palette in Your Home
Pops of paradise that can turn your home into a tropical escape.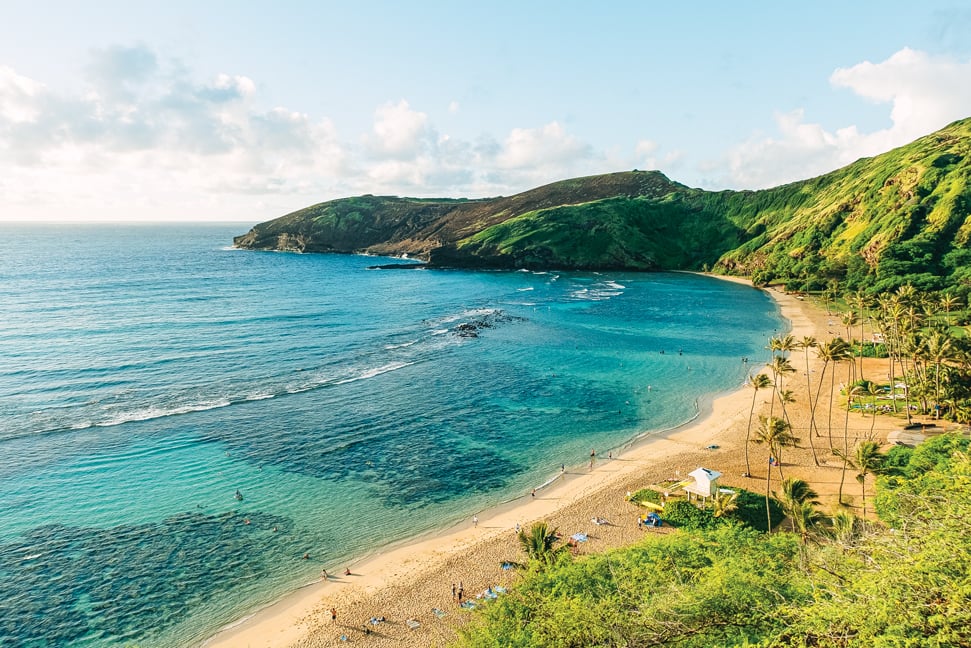 Bring all the things you love about Hawaii — sunshine, ocean breezes, tropical foliage and local cuisine — into your home with the power of paint, creating a space radiating in color and personality. "Color is important as it sets the mood or feeling within any room in your home," shares Aaron Kouchi of City Mill. And with all the time we've been spending indoors, changing up the colors in your home can help to elevate your mood as well. "When you think about it at the end of a long day coming home to a color that you chose makes you feel good. That's why we are constantly changing colors in our homes," says Kouchi.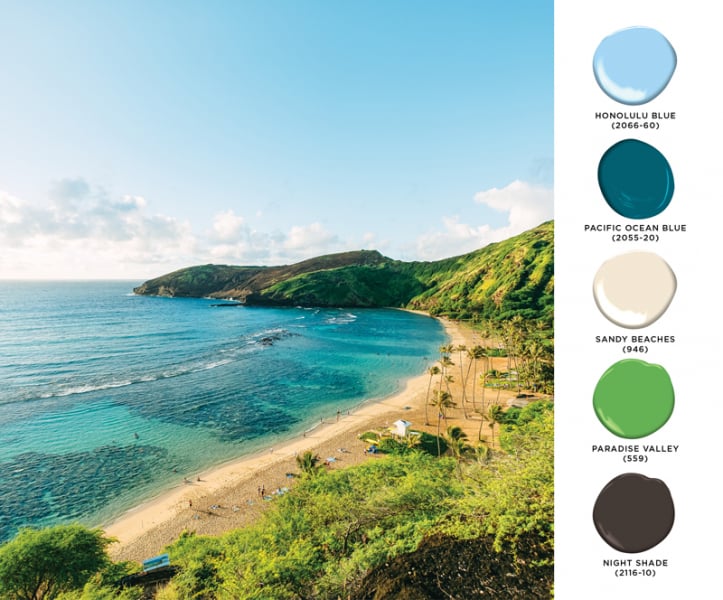 To help capture the look and feel of island topography, Diana Ancog, paint manager of HPM Building Supply in Kona, Hawaii Island, recommends starting with neutral tones. "These muted paints act as a natural canvas and can help you bring the beauty of our island landscape indoors," says Ancog. "Natural tones create a light, airy aesthetic, capturing the idea of sandy beaches and open skies without being overwhelming. And by using a neutral color as your base, you can really play with fun home décor or bright pops of tropical accent hues to liven up your indoor spaces."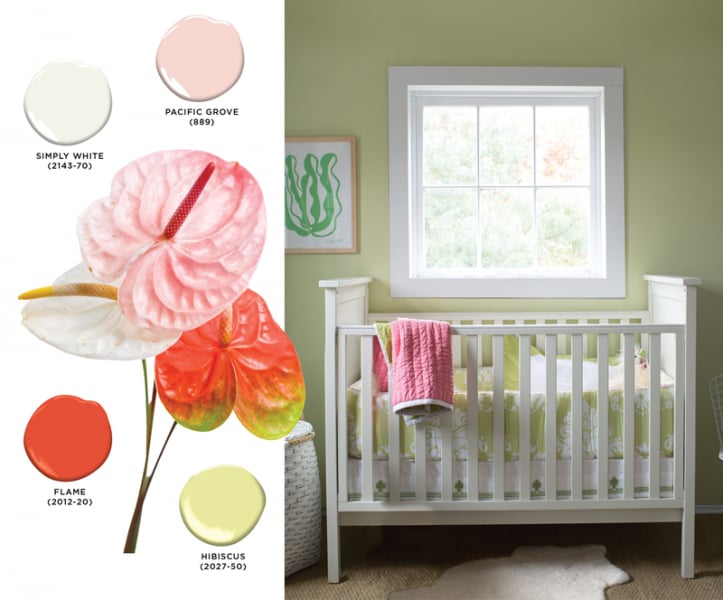 Welcome tropical hues into your home with this island-inspired paint palette that features Benjamin Moore paints, available locally at City Mill and HPM Building Supply.
City Mill can bring these paradisiacal colors to life with its color matching program and color database. Simply provide a name to create a formulation. A paint spectrometer that reads colors and formulas to match a specific color is available as well. "We also have color charts and color chip boards, which show off thousands of different colors within the color spectrum," says Kouchi.