Valspar Introduces its 2022 Colors of the Year
12 trend-worthy hues.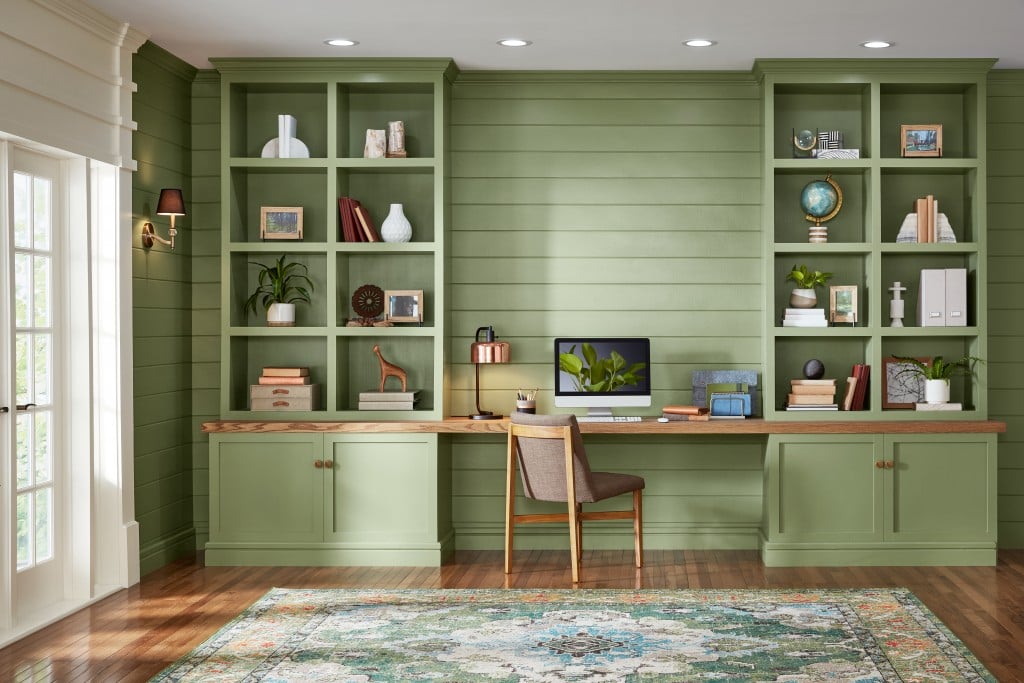 Valspar has announced its 2022 Colors of the Years with 12 new and trend-worthy hues that will bring a sense of calmness and comfort to your home.
"Colors can power moods, energizing us with confidence, strength, and curiosity – allowing us to express ourselves with color anywhere – whether it be a full room, an accent wall, trim or furniture," says Sue Kim, Valspar color marketing manager, in a press release. "Valspar's 2022 Colors of the Year provide consumers a wide range of naturally based warm colors that will not only help calm the nerves and boost the mood but also provide a confidence in what the future may hold."
There are a range of shades, allowing you flexibility to use the colors in different areas of your home. See below for all 12 Colors of the Year and find Valspar paints locally at Hardware Hawaii.
Moon Rock (T501)
A dark shade that has depth to it.
Ghost Story (V142-1)

A minimalistic white, which will set a clear tone for the room.
Garden Rain (V094-2)
Make a personal sanctuary with this charming hue.
Warm Alpaca (V131-2)
A warm neutral that'll offer tranquility.
Dockside (V084-4)

Reminiscent of copper, this color brings forth comfort and protection.
Shady Lady (V137-1)
A light shade that's pure and simple.
Pond Leaves (T696)
A cozy gray that can be used throughout the house.
Seven Veils (V085-1)
This color is just peachy, with its simple pastel nature.
Flannel Gray (V138-5)
An indulgent yet wholesome tone.
Sleepy Kisses (V077-1)
This soothing shade will add a delicate touch of softness.
Oats and Honey (V092-2)
Create a radiant home with this warm hue.
Into the Wild (T689)
A calm, natural color that encourages balance.