Welcome Home
Expert insights for boosting curb appeal.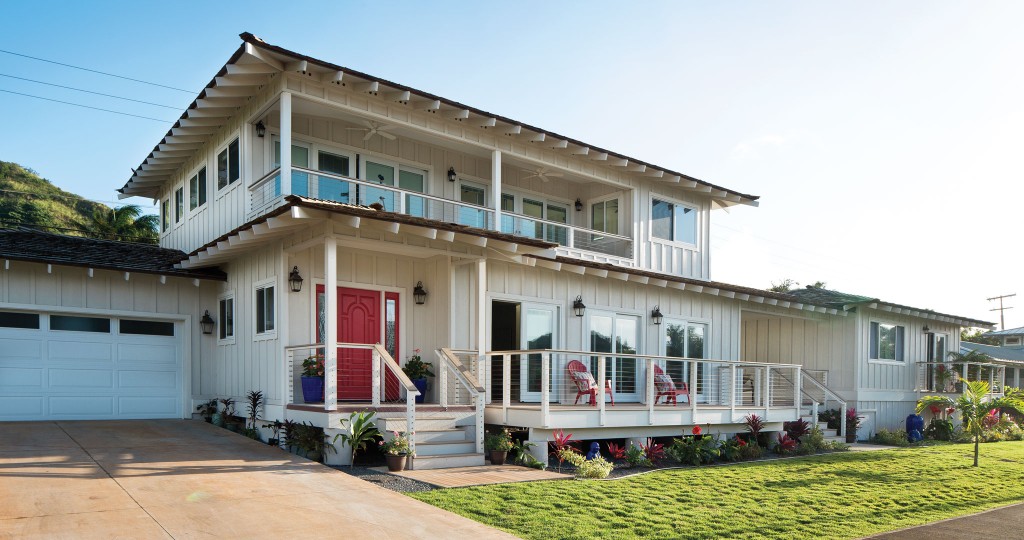 First impressions mean a lot, especially when it comes to your home. From your lawn to your front door — the street view of your home is the first thing people see. It's especially important when you're  trying to attract homebuyers. Consider these expert tips to boost your curb appeal and make a lasting impression.
ROOF REVIVAL
At first glance, your roof might not seem as though it needs to be a part of your home's curb-appeal equation; however, it's one of the most important factors. "Though costly, if your roof is reaching its expected lifespan, re-roof right away," says Fujimoto. "Not only will it improve curb appeal, but it also gives people a sense that the house is well protected from the elements [and] that it will have longevity."
MAKE AN ENTRANCE
Dress up your front porch  with small changes, like decorative pieces, or go big and change your front door. "Step out of your comfort zone a bit and add some pop with a bold color for your front door," says Evan Fujimoto of Graham Builders.
If you're not feeling overly daring, modify your door with new hardware, locksets and hinges, or decorative items.
Another option would be to revive your entryway with a live plant. "Coleus is a versatile choice," says Andrea Long of City Mill. "These plants provide bright, contrasting colors and add dimension to your entryway and around your home."
SHINE BRIGHT
Illuminating pathways  will help guests avoid falls on curbs or steps, and it can highlight the landscape and gardening, says Steve Dewald of Steve's Gardening. "Landscape lighting at night adds a security factor," he adds.
"Line your walkway, driveway, or accent your garden or potted plants with solar stake lights for easy navigation and added ambience," says Long.
Stake lights are quick to install, weather resistant and require no electrical wiring. Mini Solar Stake Light, $4, City Mill.
PAVE THE WAY
Providing a clear walkway adds a welcoming feel to any home.  "Driveways, pathways and claddings can all be improved by using porcelain tiles or natural stones," says Ramsey Tolentino of Tile Warehouse. "Porcelain tiles can mimic or replicate almost anything now, including stone, wood and concrete." Border your pathways with colorful flowers or ferns to add some personality and pops of color.
BONUS TIPS
1. Paint It Up. Giving your home a new coat of paint can change its look entirely. "Painting should be a first consideration if paint is fading or chipping," says Fujimoto. Talk to real estate agents or architects to get an idea of what colors would be appropriate if you're thinking of selling your home in the future.
2. Conceal Eyesores. Cover up clunky utility boxes, meters and grates with a well-placed potted plant or a concealing splash of paint.
3. Wash It Away. Clean up dirt and dust routinely to ensure your home is looking sleek and clean. Power wash decks, pavement and driveways, and scrub away dirt on siding and windows.