What is it?
Eight-Inch Vacuum Cup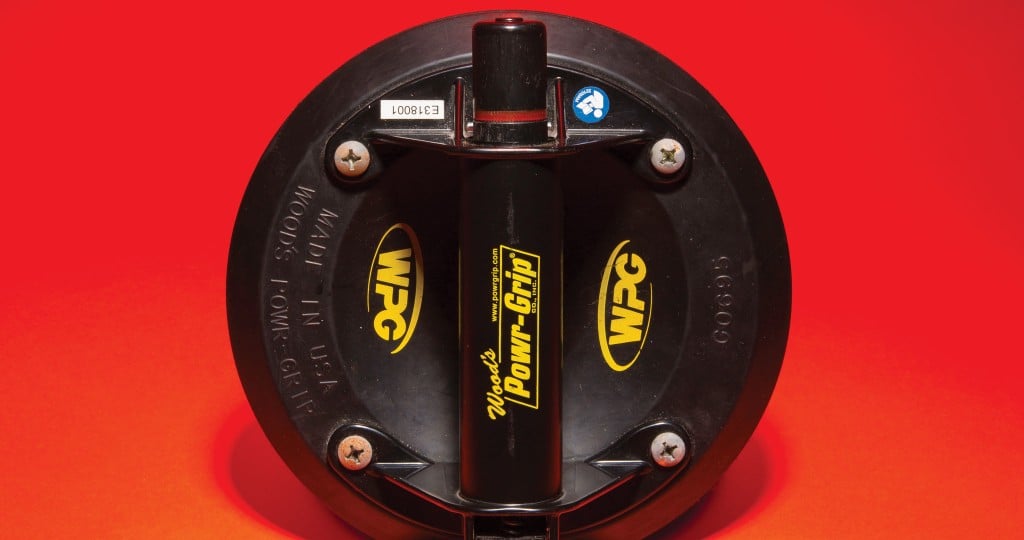 One of the key tools in projects done by The Glass Guru of Honolulu.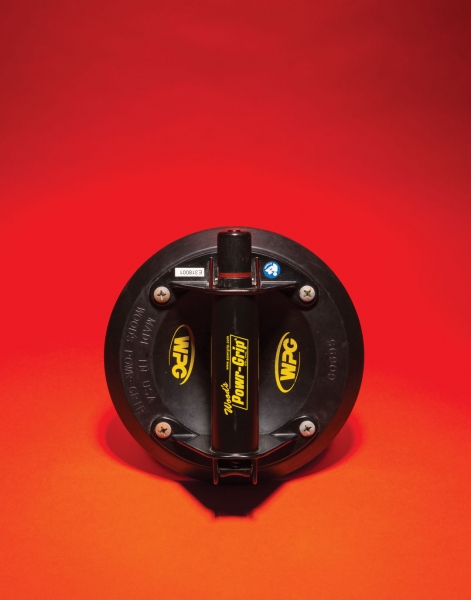 These suction cups are critical glazing tools for almost every glass job including showers, mirrors, windows and doors. "These suction cups allow us to set glass in openings where handholds would get in the way," says Guerric de Coligny of The Glass Guru of Honolulu.
The company works with sheets of glass as large as 84 inches by 130 inches in a variety of thicknesses. Some panels weigh as much as 500 pounds.
Plunger
A hand-actuated vacuum pump removes air from between the glass and the rubber vacuum pad, allowing the cup to be used on materials of almost any thickness with little risk of damage. Push the plunger until the red line disappears. A visible red line indicates that air has leaked back into the pad.
Seal Release
Press and hold this button to allow air to refill the evacuated space. The vacuum cup will easily detach.
Pad
A flat rubber pad provides a tight seal to keep materials in place.