What is it?
One of the basic components in most Anchor Systems projects is the Grout-Injection Micropile.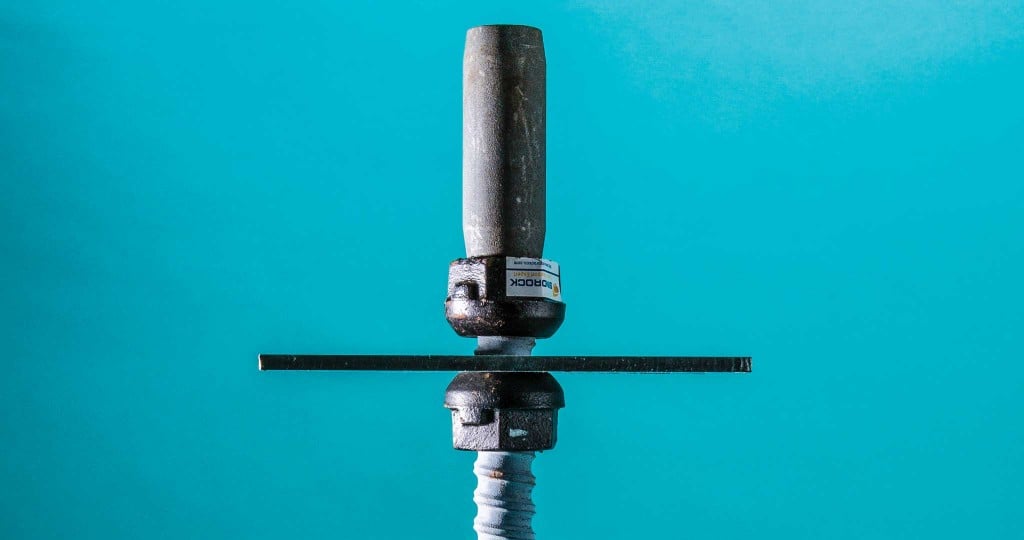 Ribbed on the outside like a screw and hollow in the center, Micropiles are fitted with carbide bits capable of drilling through rock and drilled into the ground vertically or at angles.
Throughout the drilling process, high-pressure grout slurry is pumped through the Micropile and into the ground, filling voids and fissures as it goes.
Drilling generally continues to 20 feet or until the Micropile embeds in solid rock, whichever comes first.
Micropiles are strategically spaced no more than eight feet apart, finished with steel bearing plates, tied together with rebar, and encased in concrete, creating a system of anchors to hold the structure in place.