Your Checklist to Buying a Hawaii Dream Home
Get a head start on purchasing your own piece of paradise by completing these five key steps.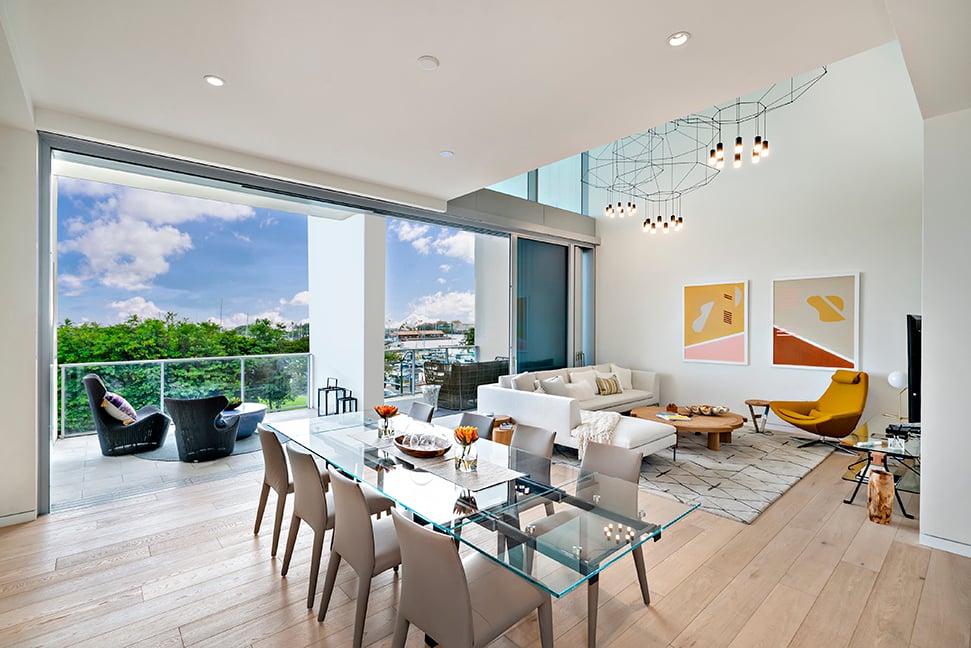 Navigating the real estate market in Hawaii by yourself is challenging to say the least. And if it's your first time buying a home? It's a huge investment — possibly the biggest one you'll ever make — and that kind of decision takes time and preparation. Fortunately for you we've created a five-step checklist to buying your dream home in Hawaii, with the help of our friends at List Sotheby's International Realty,  Oahu's leading residential real estate brokerage, which has been uniting extraordinary properties with buyers since 1976.
1. Get a real estate agent, ASAP.
If you want to avoid paperwork-induced headaches and seemingly endless legal snafus — and if you're looking to get the best bang for your buck — get yourself a real estate agent. More importantly, get yourself the right Realtor. Agents at List Sotheby's International Realty, for example, are certified residential specialists, real estate brokerage managers, experts in investment properties and more. Regardless of the agency you choose, make sure your Realtor has the exact qualities you're looking for, whether that's an attention to detail, understanding of your personal needs in a home or being knowledgeable about the neighborhoods you're interested in and what they each have to offer. Buying a home is a significant and emotional purchase, and you should work with a Realtor who understands you and your needs.
2. Be real with your real estate agent.
While a Realtor will do much of the heavy lifting, it's on you — the buyer — to specify exactly what it is you're looking for in a home. "Be willing to share with an agent, not only about beds and baths or your preferred location, such as proximity to the ocean or a favorite school district," says Sotheby's agent Victor Brandt, "but also about what type of home — new or old, high-rise or low-rise — and what style of home you're looking for, like plantation, midcentury modern, craftsman cottage, Hawaiiana, ranch, Japanese, linear."
3. Open houses lead to closed deals.
If you haven't decided on a neighborhood yet, try to block out time on Sundays between 2 and 5 p.m. and check out some open houses. "This not only provides a great opportunity to learn about the neighborhood you are visiting," Brandt says, "but it also allows you time to strike up a conversation with the real estate agent hosting the open house, as well as to get a sense of who they are and how committed they may be in helping you." While in the neighborhood, it's good to note the nearest grocery stores, the distance from your job, the schools in the area and traffic patterns. If you're looking to settle down, even the smallest details matter. It's all about finding the right home for the lifestyle you desire.
SEE ALSO:  Hip Neighborhoods on Oahu: Your Guide to What Hawaii's Shopping, Nightlife and Dining Looks Like
4. Get to work on financing.
Finding a lender is among your top concerns when getting ready to purchase real estate. This will fast-track your ability to buy a home and, based on what mortgage plans you're able to qualify for, provide an outline for your budget and financial plan. While having good credit is a surefire way to qualify for a low interest loan, you're not out of the market if your score is subpar. "Of course you will need to provide details as to your financial strengths, assets, debts and such, but rest assured, there will most likely be a financing program available for you," says Brandt.
5. Keep your pay stubs.
It's time to find your pay stubs, tax returns, W-2s and all other important documentation that — we hope — you've been holding on to for the past two years. Yes, it's housekeeping, and yes, it's necessary. Not only will it save you a lot of time in the future, it will save your lenders a lot of time when processing your loan requests.
If you're looking to purchase a piece of paradise, visit List Sotheby's International Realty on its website to find its list of real estate agents and properties. 
Victor Brandt, Realtor, HI License RB-16282, 561-4700, vbrandt@listsir.com. Find his agent profile page here.