4 Ways to Use a Rain Shower Head in Your Bathroom
Stylish, luxurious and water efficient, the rain shower trend is making a splash in bath design.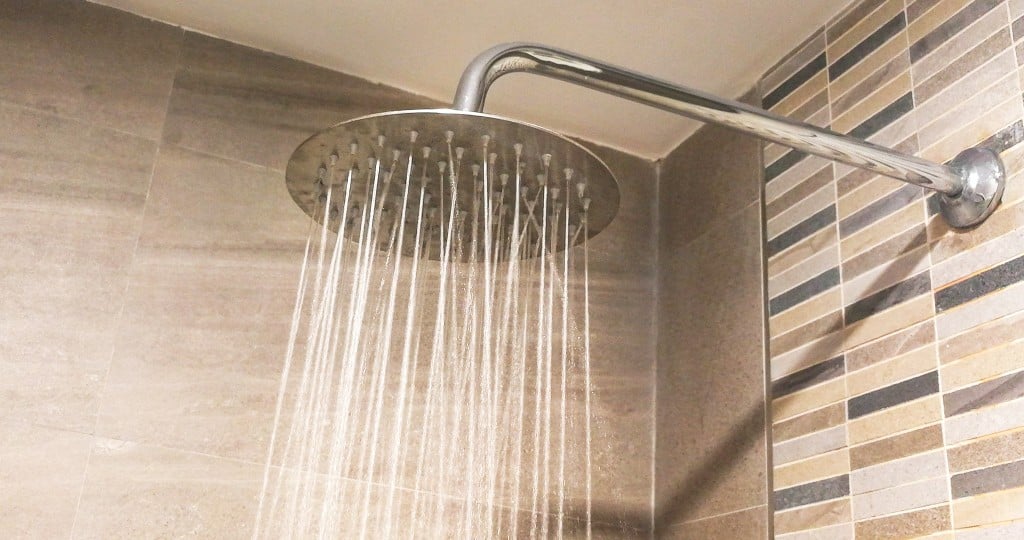 Designed to emulate the sense of relaxation and freshness that a natural rainstorm can bring, a rising trend in shower design is the wide overhead rain shower head that distributes water straight down. It's stylish, luxurious and also more water-efficient than traditional showerheads. Plus, it's versatile—you can get an inexpensive model that easily attaches to your existing plumbing, or include it as one element in a complete bathroom renovation. To give you some inspiration, here are four rain shower heads we love the look of in Hawaii homes.
This beautiful bathroom was part of an extensive renovation for a Honolulu couple. INspiration Interiors Design Studio's design for the master bath focused on giving the couple more space in the shower, with a curbless design, a new bench for seating, niche storage and a stylish, modern overhead rain shower with an additional hand-held shower arm that allows users to rinse off while seated.
The shower in this uniquely designed bathroom by Design Trends Construction emphasizes the spaciousness of the bathroom with natural lighting from several skylights, and vertical mosaic tile for an illusion of falling water.
One of the homeowners' favorite features in their new master bathroom is the rain-head faucet in their spacious glass shower, which mimics the flow of a gushing waterfall. The showerhead is from the Purist collection by Polar, available through Details International Inc.
The spacious spalike his and her showers in this Waimanalo home each have their own showerhead, and are united by an overhead rain shower head in the center.