5 Creative Ideas for Hosting Family During the Holidays
Make your guests feel welcome and get furniture that packs up when they do.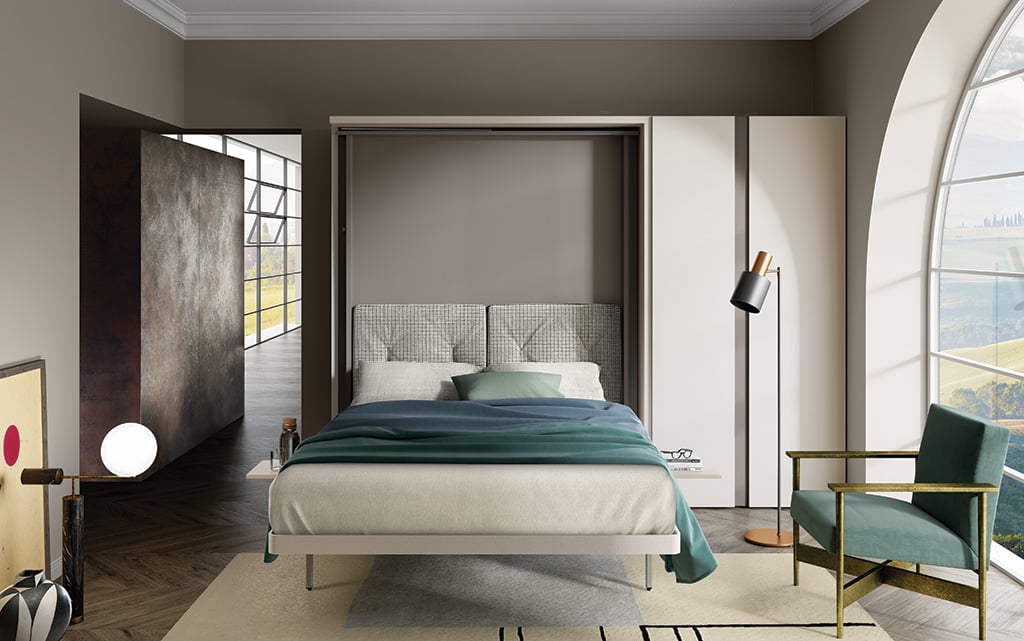 Hosting guests for the holidays can be stressful, but it doesn't have to be. With clever design, we're lucky to have furniture that can easily be expanded and contracted. If you prepare in advance, you can provide guests with a comfortable and welcoming holiday experience without compromising the space of your personal home.
1. Leave a thankful message for your guests in the kitchen.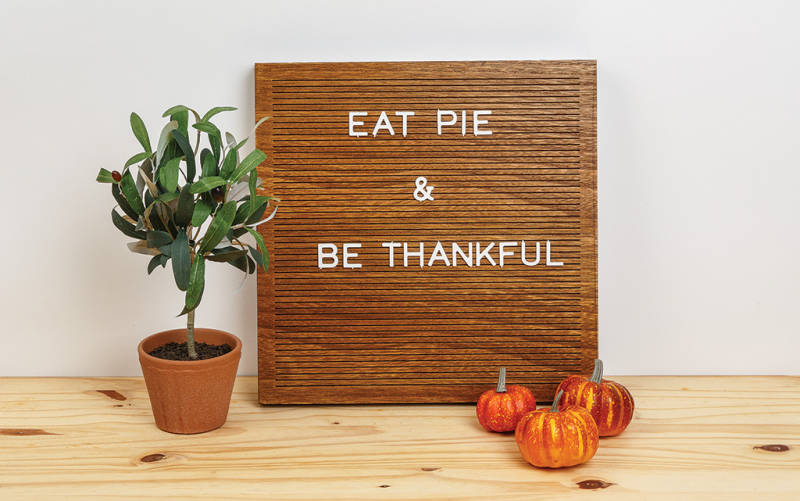 What better way to spread the Thanksgiving spirit than by displaying a thankful message to your guests? This adorable message board from Target comes in the form of a classic, cozy wooden board. It includes 180 letters, numbers and other characters. Get creative and surprise your guests with fun messages like, "Eat pie & be thankful."
2. Make room at the table.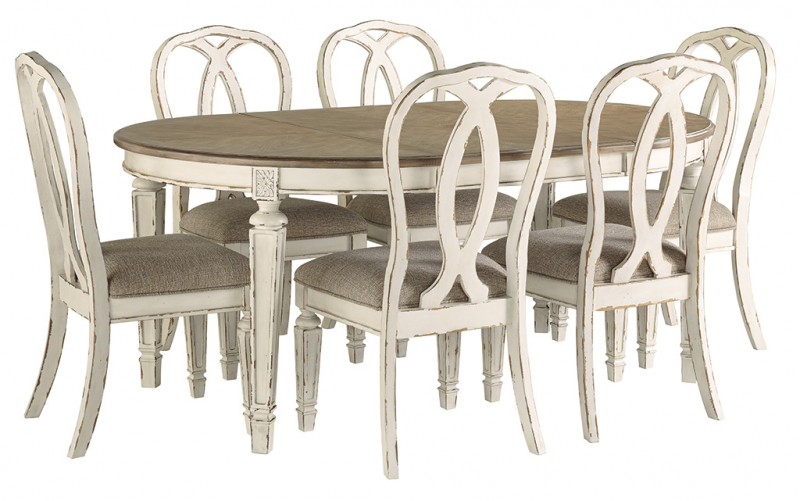 Hosting an extended family for the holidays means you need an extended space — especially at the dining table. This French-country style dining table comes with an antique whitewash finish on both the table legs and the dining chairs. The surface of the dining table is an elegant distressed oak. The table can be extended by pulling both ends, then dropping in the leaf extension. With the extension, this dining table can seat up to eight people. Realyn 7-piece Dining Room Set (table and 6 chairs), $1,490, from Ashley Furniture HomeStore.
3. Cushions are fun and comfortable seating options.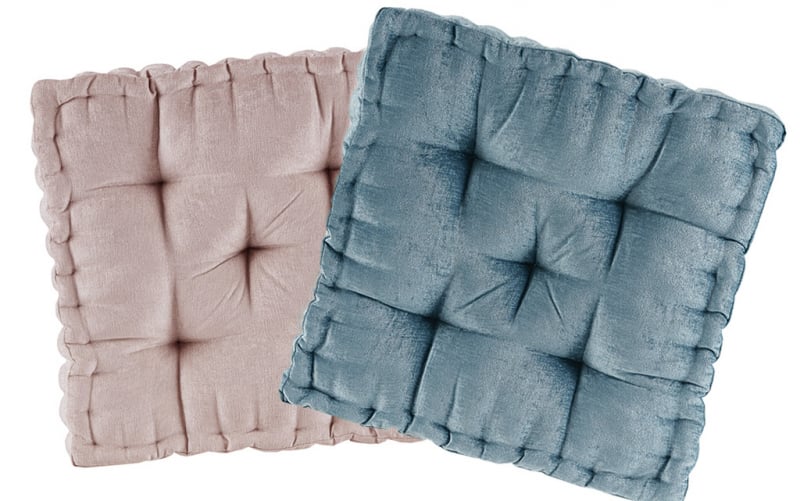 The living room is a space where the family goes to sit back and relax. Don't have enough room on the couch? Consider laying out a few floor cushions to add comfortable seating without taking up too much space. Place them around the coffee table and sip on hot cocoa while watching a holiday movie with the family.
4. Save floor space in your guest bedroom.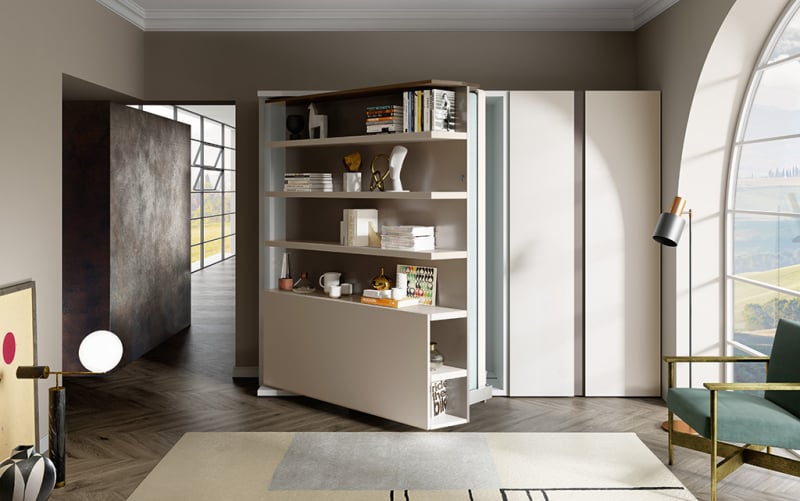 "The best way to save floor space in your guest bedroom is to have a bed that goes away when the guests go away," says Brent Potter of Inspired Closets. Inspired Closets carries a variety of wall beds that double — and even triple — as bookshelves, couches, workstations, even storage. "Without a big bed wasting space, the whole room looks bigger and more open," Potter says. Starting at about $7,000, this particular Murphy bed (see it folded out in the feature image) is from the Clei Italian Murphy Beds collection. These designs can be customized to add additional shelving, cabinets, media centers or desks.
5. A basket full of necessities.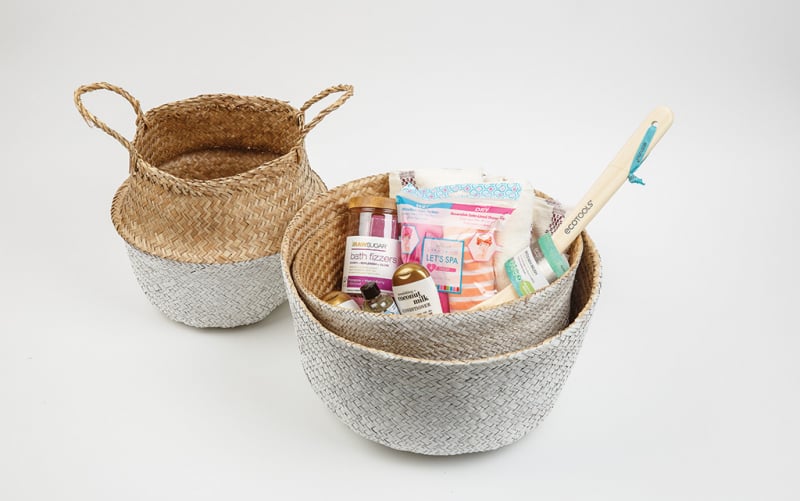 The bathroom is a place where guests go to unwind and wash the day off. Give your guests a spalike experience in a basket! This basket set holds all the necessities and is flexible and easy to carry. You can bend it out to use the handles, which will allow your guests to carry the basket from the guest bedroom to the bathroom. Fill these baskets with essentials like travel-size shampoos, lotions, bath bombs and fall-scented candles. Jayden White Seagrass Baskets (3-piece set), $80, from Ashley Furniture HomeStore.