5 Refreshing Green Habits to Make at Home
Live healthier by creating an eco-friendly abode.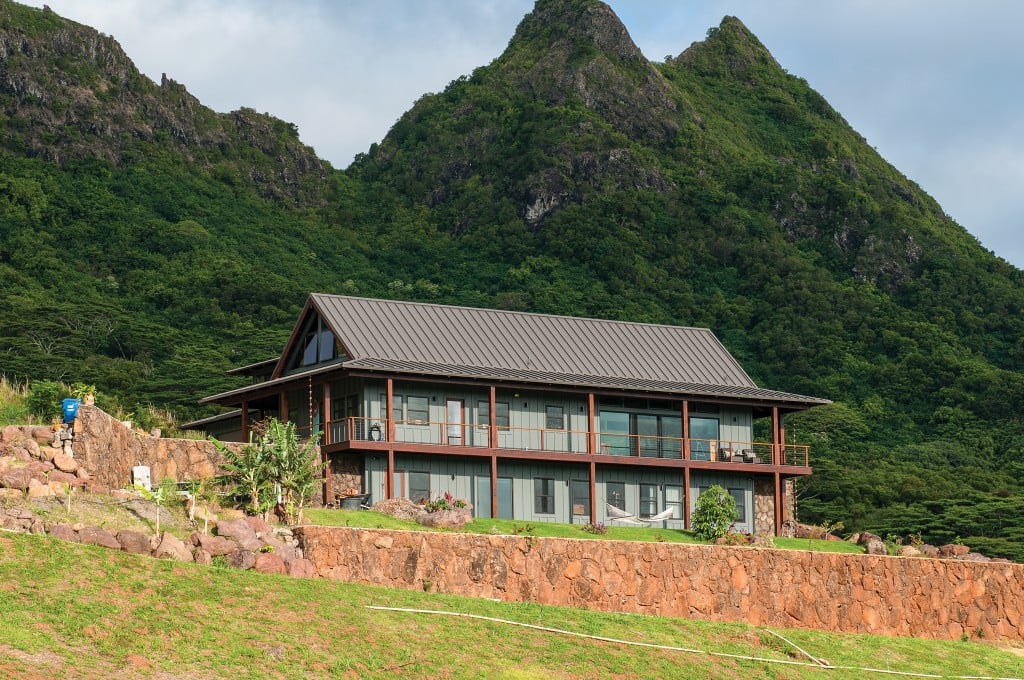 Making your home more sustainable is one way you can reduce your impact on the environment. With energy-efficient enhancements, you'll also have the benefit of lower costs, and you'll be creating a healthier place for your family to thrive. Here's how you can start living sustainably.
Green is Possible
Sustainably built or renovated homes are created with low-impact, high-performance materials in a way that respects resources and optimizes energy and water sources. They're efficient, in terms of manufacturing, shipping and installation. Another benefit: The materials and systems used last longer, which minimizes waste.
"Green building is about reducing energy needs, lowering carbon footprints and preserving the quality of our communities," says Mike Fairall of Mokulua High Performance Builder, which is committed to sustainable living in Hawaii. The company works to preserve natural resources while providing efficiencies that create value, shares Fairall.
Conserve Water
Prioritizing water conservation and protection is essential to sustainable living. Consider including water conservation elements into your home's design to control runoff and allow for the use of recycled rainwater for lawns and gardens. When it comes to your outdoor spaces, plant drought-resistant grass, plants and trees. "If you've ever seen a sprinkler watering a street, you've witnessed the largest hidden source of water waste: leaky and inefficient irrigation systems," says Fairall.
Nothing Goes to Waste
When starting a home renovation, consider Re-use Hawaii's deconstructing services. The company's deconstruction operation is an alternative to conventional demolition and can save up to 70% of the volume of an overall building, shares Quinn Vittum of Re-use Hawaii. Vittum says that most of the materials within your home can be reused or recycled.
Additionally, homeowners who use this resource are eligible for tax reductions based on the value of their salvaged material. "People sometimes end up saving on their project," says Vittum. Ariana Whalen of Re-use Hawaii shares that Oahu alone generates roughly 2.2 million tons of waste annually. Where is it all going? According to Whalen, into landfills "that are being filled to the point where they need to relocate."
The team at Re-use Hawaii encourages homeowners to look at everything in their environment and rethink what waste means to them. "Look at waste around you and view it as a resource," explains Whalen. "Opt away from throwing it out and instead donate, transform or upcycle it and see what ways you can use the materials that are already around you."
No matter the size of a renovation, Whalen encourages homeowners to deconstruct rather than demolish to give their materials second life. She also advises homeowners to donate their items to places like Goodwill Hawaii and Habitat for Humanity, in addition to Re-use Hawaii.
Rethink Appliances
Since Hawaii is moving toward its goal of 100% renewable energy by 2045, don't forget about your home's appliances. "It's really important to choose energy-efficient appliances," says Whalen. "If you choose electric over gas or fossil fuel-needing appliances, you're already helping shift by using cleaner energy." For appliances, it may be best to invest in new ones. Consider replacing outdated home appliances with Energy Star-rated ones to save on energy and costs.
Jump on Solar
Since Hawaii is rich in renewable energy resources, it only makes sense to take advantage of them, whether it's energy from the sun, wind, earth or ocean, says Eric Carlson of RevoluSun. "It's important we incorporate these technologies in a planned and thoughtful manner," he says.
RevoluSun specializes in the design and installation of customized solar and storage systems. "Switching to solar makes your home more sustainable because you are powering your home with 100% clean, renewable solar energy," says Carlson.
Currently, there are many incentives for homeowners looking for their first solar system and for those looking to expand their existing ones. "As always there are federal and state tax credits, at 26% (federal) and 35% (state)," says Carlson. "However, the federal tax credit is scheduled to step down to 22% at the end of the year."
Additionally, RevoluSun is offering two new initiatives through Hawaiian Electric's new Grid Service programs: the "Battery Bonus" and the "Home Battery Rewards" programs. The goal is to convince solar and storage owners to allow the utility to draw electricity from their batteries to help balance grid demands. "It's a win-win-win: The utility can rely on thousands of batteries spread across Oahu for power, homeowners can earn money and our state will run on more renewable energy in the process," explains Carlson.