5 Tips to Organize your Pantry
Navigate through your kitchen necessities with ease using these organization tips.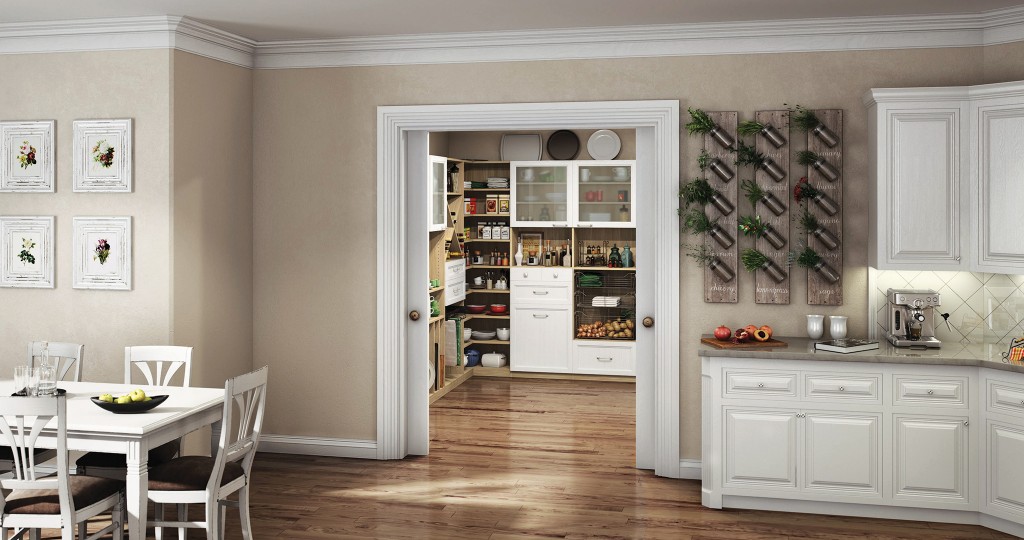 The kitchen pantry is a place where you grab what you need and go. Whether you're looking for something to snack on or searching for ingredients to cook a meal, having a clean and organized pantry will allow you to navigate through your stock with ease.
California Closets offers a wide range of customizable storage options for anywhere in the home — including the kitchen pantry. Open baskets, drawers, pullout shelves and vertical shelves neatly store not only food items, but also pots, pans and bakeware. "In the pantry, everything has a home," says California Closets designer Lauren Lindvall. "The kitchen pantry is a space that we access every day, and an organized pantry will allow us to function more freely."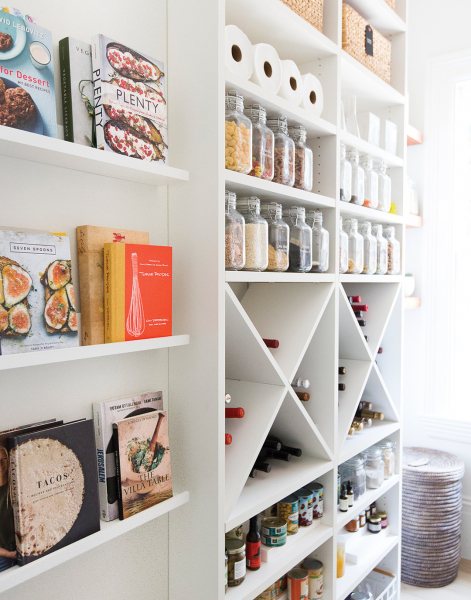 Following are Lindvall's five tips for an organized kitchen pantry.
1. Declutter
Over time, pantry items tend to pile up, which means there's less space to store what you'll use. "It's important to check expiration dates and understand what you are storing in your pantry," says Lindvall. Check the expiration dates on all items, especially canned goods, and get rid of anything that's expired.
2. Organize by food groups or related items
Designating areas in your pantry for specific items creates order. This way, every time you open your pantry, you'll know where to get the items you need. For example, keep baking ingredients in one place and grains in another, and dedicate a section to storing meal prep containers. However you prefer to organize, always compartmentalize your storage space.
3. Store your most-used items at eye-level
Storing your most-used items at eye-level allows you to access your necessities without any hassle. "This is a great technique so people don't have to bend down to get the items they need," says Lindvall.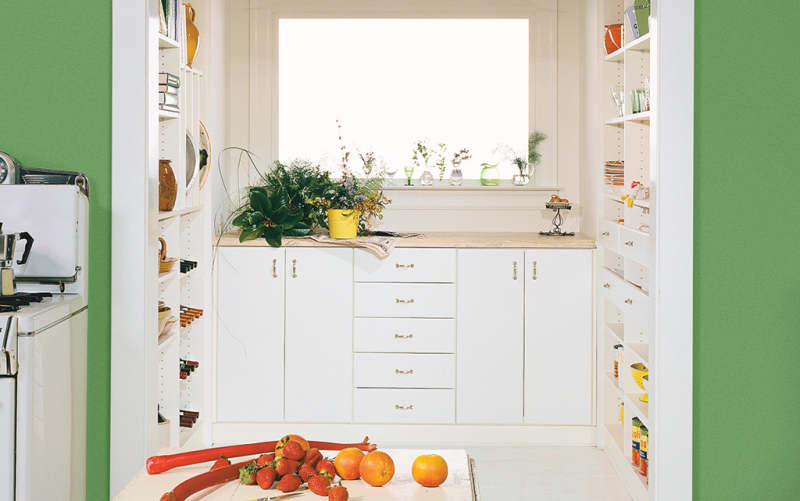 4. Use a slanted can rack or shoe shelf
Canned goods of all different shapes and sizes can often be found stacked in the corner of the pantry. California Closets offers a better way: a slanted shelf rack for canned goods. California Closets transformed a shoe rack into a kitchen shelf rack, for a smart, dual purpose. Having a shelf rack is great for displaying your canned goods in a neat and orderly way and allows you to recognize the labels on your cans at a glance.
5. Make use of wasted space
Maximize your storage space by creating a purpose for every nook and cranny of your kitchen pantry. "If you have deep corners on your shelves, you should use those too," says Lindvall.