5 Ways to Revamp Your Living Room
Look here for inspiration.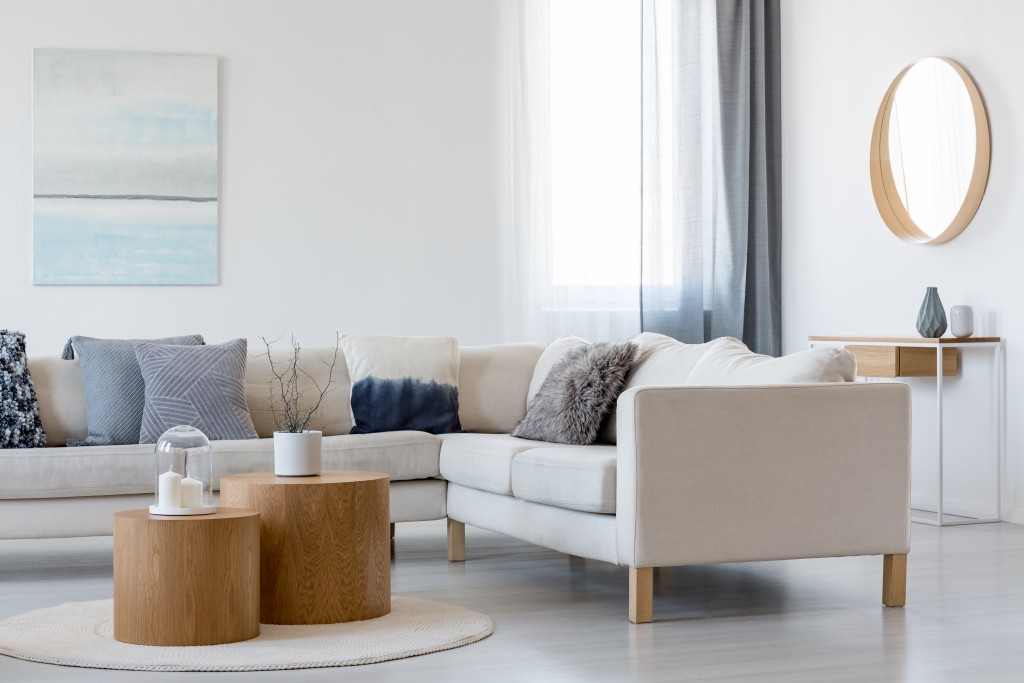 Gathering in the living room for movie nights, board game fun and talk story sessions is a favorite pastime for many families. Consider sprucing up one of the most used areas of your home to impress your guests and spend time with your loved ones in comfort and style. If you're thinking of renovating your gathering space or want to explore some new ideas, read on for some design cues and inspiration. 
Revise the Layout
For a dramatic change without substantial modification, rearrange the furniture for an entirely new look. A good starting point is to see if your TV, if it's not fixed to a wall or entertainment center, is in the best spot. Consider switching up the furniture pieces in your home if the TV is immovable or you don't have one. You could swap independent chairs from your bedroom with the love seat in your living room, for instance.   
Expand the Space
An open-concept design is a popular way to increase the size of your living space. Knock down a non-load-bearing wall to create an effortless flow from the kitchen to the living room. Check with a professional first to make sure it's possible. 
Put Down New Floors
Whether you're switching from carpet to hardwood or laminate to luxury vinyl, flooring can have a lasting impact on your home. Luxury vinyl tile has long been favored in the homebuilding and remodeling industry for its durability and range of color options. Some styles of vinyl can even mimic wood. 
Let the Outdoors In
There are many benefits to having windows and sliding glass doors. Adding windows can make a space feel larger by connecting indoor and outdoor spaces in addition to letting in natural light and improving airflow. Sliding glass doors make it easy to move the party from the living room to the outdoors, which is ideal for barbecues on the patio. 
Dress up the Room
Take the time to design the room to your liking. New décor and accessories, like rugs or throws, can turn a dark and drab room into a light and bright space ready for guests. A freshly painted room or accent wall can also infuse some color and character into your home.  
Ready to Renovate?
Consider a home equity line of credit, or HELOC, from First Hawaiian Bank to help build the living room of your dreams. A HELOC is a convenient and flexible source of funds, allowing you to borrow against the available equity in your home. It's perfect for all of life's planned and unplanned expenses.  
For more information, visit fhb.com/heloc or talk to a personal banker at any First Hawaiian Bank branch.