All about ADUs
Building an accessory dwelling unit, or ADU, on your land has many benefits in Hawaii.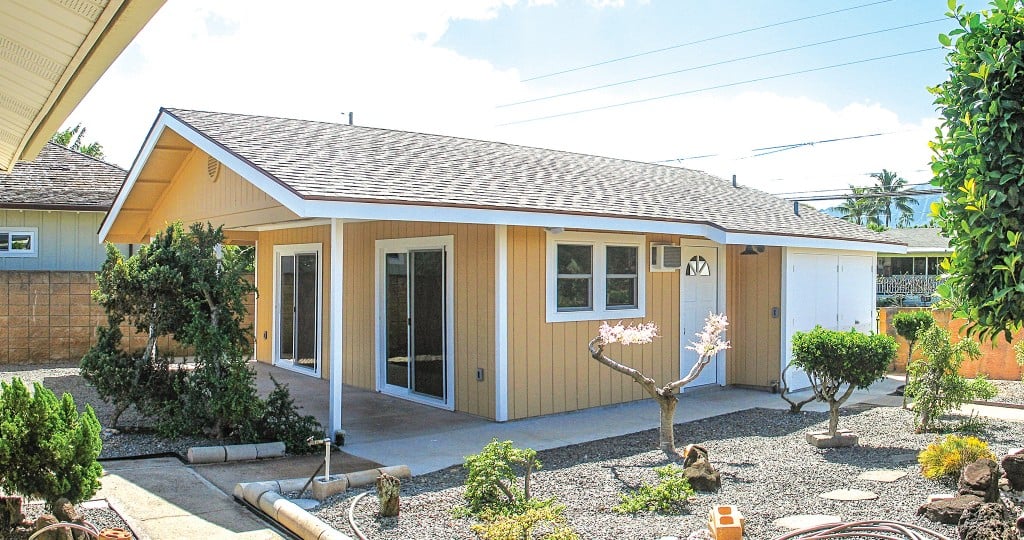 Qualified house packages make it easier to add an accessory dwelling unit of your own.
Having an accessory dwelling unit, or ADU, on your lot has many benefits. It can provide extra income as a rental unit; it can be home for older generations of family, allowing them to age in place; or it can be housing for the kids returning home from college. Whatever the purpose, ADUs can be a great addition or "accessory" to your main home. For many homeowners, however, going through the process and navigating local government requirements can often be a daunting task. But don't fret as the team at Hardware Hawaii has designed structured solutions for homeowners.
Hardware Hawaii offers homeowners the remedy of five varying ADU qualified house packages — all of which are designed to fit the needs of homeowners and meet guidelines. Plus, each can be modified and adapted to your liking.
"We always tell customers to make sure you have an idea of what you want, do your property search and make sure you qualify under the guidelines, and then meet with a contractor … all of those are very important steps before you can even go to the point of looking at prices," says Kehau Amorin, director of sales for Hardware Hawaii.
She adds, "We recommend to our customers to do your homework first … and our team will be there to help you navigate that process."
When it comes time to finance your upcoming project, HawaiiUSA FCU recommends applying for a Home Equity Line of Credit or HELOC. Work with your local financial institution to discuss options and to learn more about the qualification process.
"Financial dreams start here at HawaiiUSA Federal Credit Union. Whether it's a quick-fix or a full remodel, let's work together to make those ideas come to life."
-Malia Vaimaona, Waipahu Branch Manager HawaiiUSA FCU
Projects for every price point
$ Hale Lii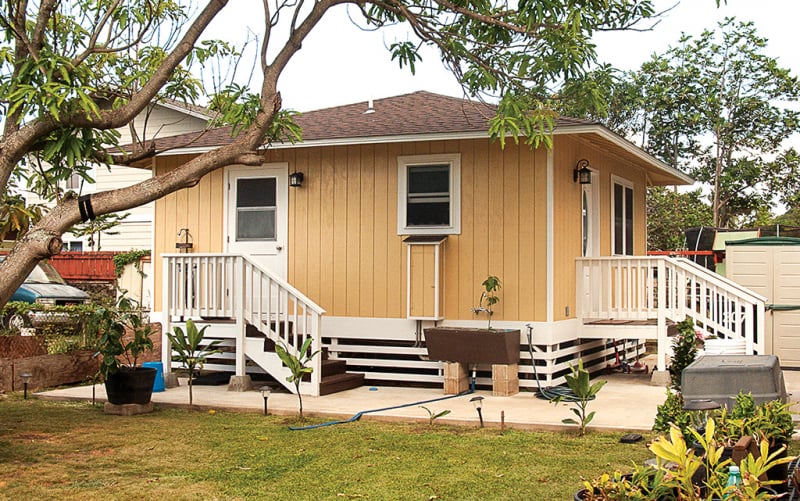 While ADUs were originally intended for rental purposes, Amorin shares that many Hardware Hawaii customers utilize ADUs for grandma and grandpa, with them moving into the smaller dwelling unit and renting out the larger home.
•  The Hale Lii features a 400-square-foot space with one bedroom and one bathroom.
•  ADU qualified for lots 3,500-4,999 square feet.
•  Along with basic features included, Hardware Hawaii offers upgrades and more that can be found at any of its three locations.
Best way to pay: HELOC
$$ Kupono
The Kupono is Hardware Hawaii's second-most popular ADU-qualified house package; it features just a little more living space than the Hale Lii.
•  It has 600 square feet of space and comes with one bedroom, one bathroom and a den that can be used as a home office.
•  ADU qualified for lots more than 5,000 square feet.
•  Make it your own with custom cabinets, countertops, windows and upgrades, like a full hip or Dutch hip roof.
Best way to pay: HELOC
$$ Kailua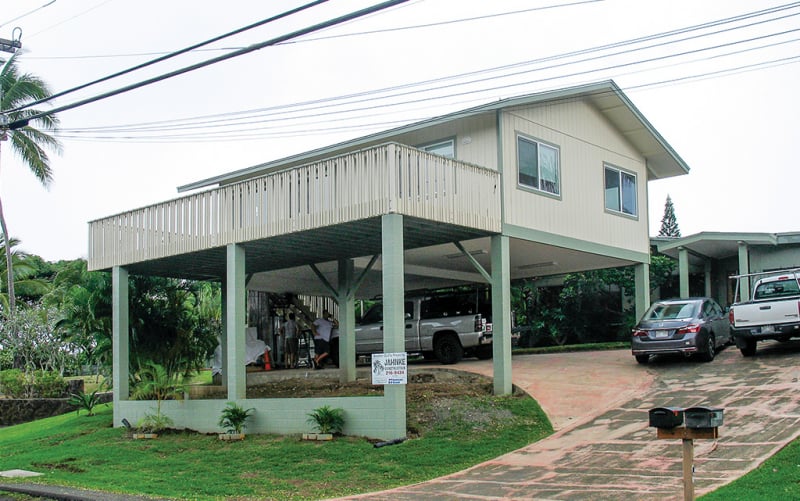 The larger Kailua package is among the most popular choices for homeowners. "We actually get a lot of demand for our Kailua home," shares Amorin.
•  At 792 square feet, the Kailua package has two bedrooms and one bathroom.
•  ADU qualified for lots more than 5,000 square feet.
•  For house packages with two or more bedrooms, an installed solar water heater system with an 80-gallon tank and solar panels is included.
Best way to pay: HELOC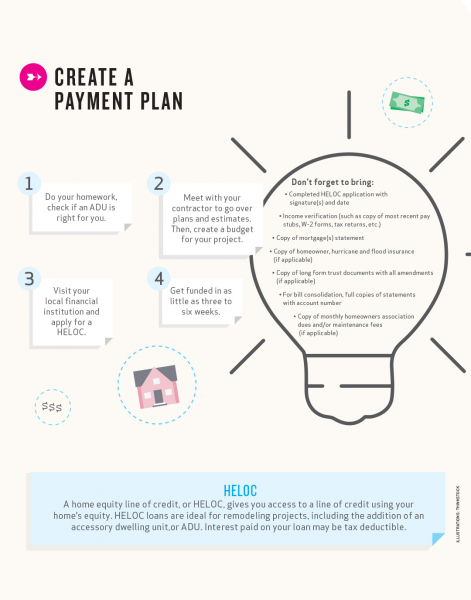 HawaiiUSA FCU
Waipahu Branch, Waipahu Town Center
94-030 Farringont Hw. #101
808-676-4300
Monday-Thursday 9 a.m. to 5 p.m.
Friday 9 a.m.-6 p.m.
Saturday, 8:30 a.m. to 2:30 p.m.
hawaiiusafcu.com