American Floor & Home: New Name and Offerings, Same Great Quality
American Floor & Home now provides whole-home renovation services.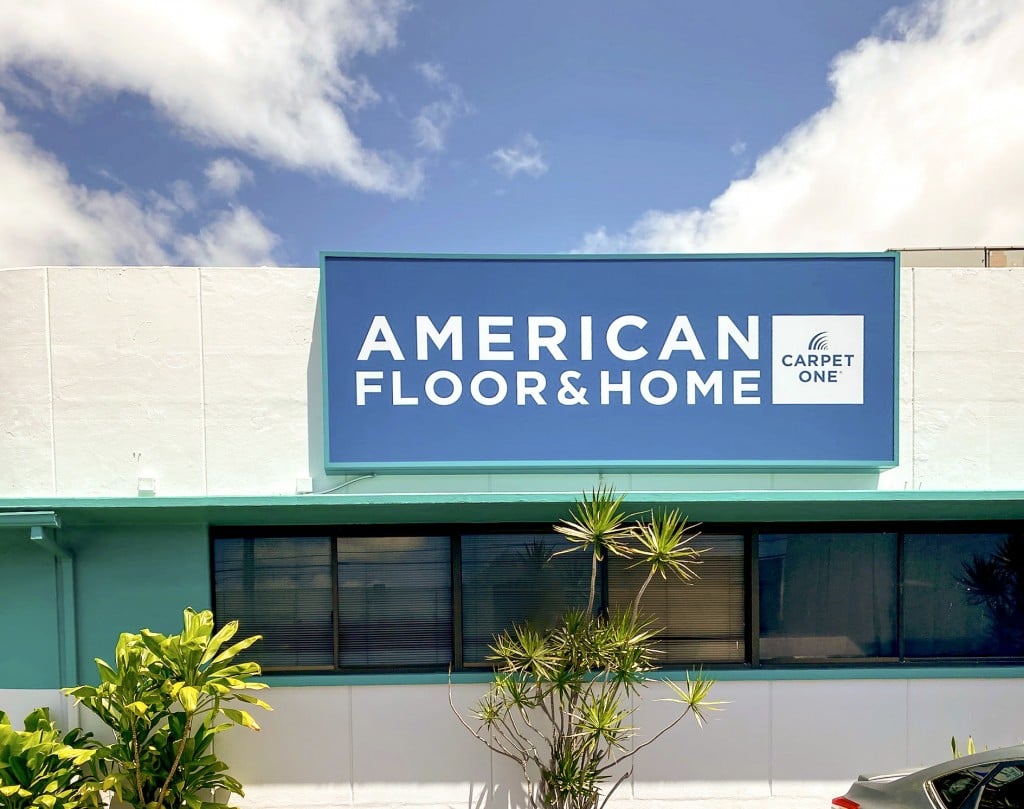 Formerly known as American Carpet One, American Floor & Home's new name is about more than just a modified moniker. "We are going through a transition," says marketing director Nikki Nakamura. As part of that, American Carpet One founder David Arita is handing the reins over to his son, Daniel.
But that's not all. Now, with so many people on Oahu blending their work and living areas, the company that was once known only for flooring has evolved to accommodate current needs. Today, American Floor & Home is helping Hawaii homeowners create more functional, comfortable spaces with its whole-home renovation services.
"Instead of having to go through different stores," Nakamura says, "we actually are a one-stop shop. We have all of our products in our showroom and our designers can put everything together for you."
When Nakamura says American Floor & Home does everything, she means it. The company has its own construction team and general contracting license: It doesn't simply manage home renovation projects — its employees and thoroughly vetted subcontractors complete the construction.
"A lot of our business right now is about making homes ADA compliant," she adds, referring to the federal Americans with Disabilities Act. "We're changing bathtubs into showers and moving islands out so that people are ready for when they need to use walkers or wheelchairs. We are also adding in more functional accessories."
Designer Rose Kaneshiro says that these types of accessories are very much in demand right now. "In kitchens," she explains, "we are offering a lot more drawers — pullout drawers, only because it's easier to open up. We also have a lot of pullup pantries for all your canned goods and boxed cereals; you are able to see what's toward the back, so nothing ever gets lost in there. And for those vertically challenged, we have cabinets with pull-down racks so you can actually pull down the entire contents of a wall cabinet and actually reach in without having to strain or use a chair or some kind of stool."
Kaneshiro is one of two full-time designers on staff at American Floor & Home. "We have two designers," Nakamura explains, "Richard Ecraela and Rose. They both do the whole design for you, so you can envision it before construction begins. Customers can come into the store and see all of our products — from flooring to cabinets to countertops — and then Richard and Rose put all of their ideas together. Then they do a full presentation of the design, so you can see it and make changes from there — and then construction starts!"
Nakamura stresses that the company is transparent about processes and pricing and that customers know exactly what to expect every step of the way. And that's quality design, products and installation. "We don't cut corners and we take the proper protocols — we do everything from A to Z," she says. "We've been here since 1974 and we're going to continue being here for many more years to come."